Two Pritzker Prize-winning architects in a country with centuries of history. Visit Portugal with us! Book a tour!
Cultour is a company of architects directed towards everyone who is interested in Portuguese contemporary architecture's culture. We organize and monitor tours to architectural works throughout the country ensuring technical and scientific rigor. Each visit is drawn up in close interaction with the customer's precise interests.
Tours in Portuguese, English, German and French (if booked in advance we can also have in Spanish and Italian)
[ssba]
Portuguese architecture stands out on contemporary architecture international scene for its quality.
2 Pritzker Prizes: Siza Vieira (1992) and Souto de Moura (2011)
It is sought by professionals related to architecture that visit our country with one sole purpose…
See architecture!
It's a complement for tourists looking for cultural tourism.
Since 2004, we have organized dozens of architecture tours…
For more than 5.000 architecture lovers!
Visit Portugal with us!
Happy Clients
"It's always a pleasure working with CULTOUR (Cristina and her German speaking guides). Thanks for your great support and organisation, looking very much forward to our next tour together :-)"
Ulrike S. - Sto SE & Co KGaA - Stühlingen (Germany)
"We where very satisfied with our experience with Cultour. We had a very good dialogue with Cristina, and Iris and Sven made a terrific job as guides."
Morten L. - Danske Bank - Copenhagen
"Excellent Guide particularly with architectural knowledge and experience of local architects. Took us to additional buildings and enriched our programme"
Malcom C. - Travelrite - Australia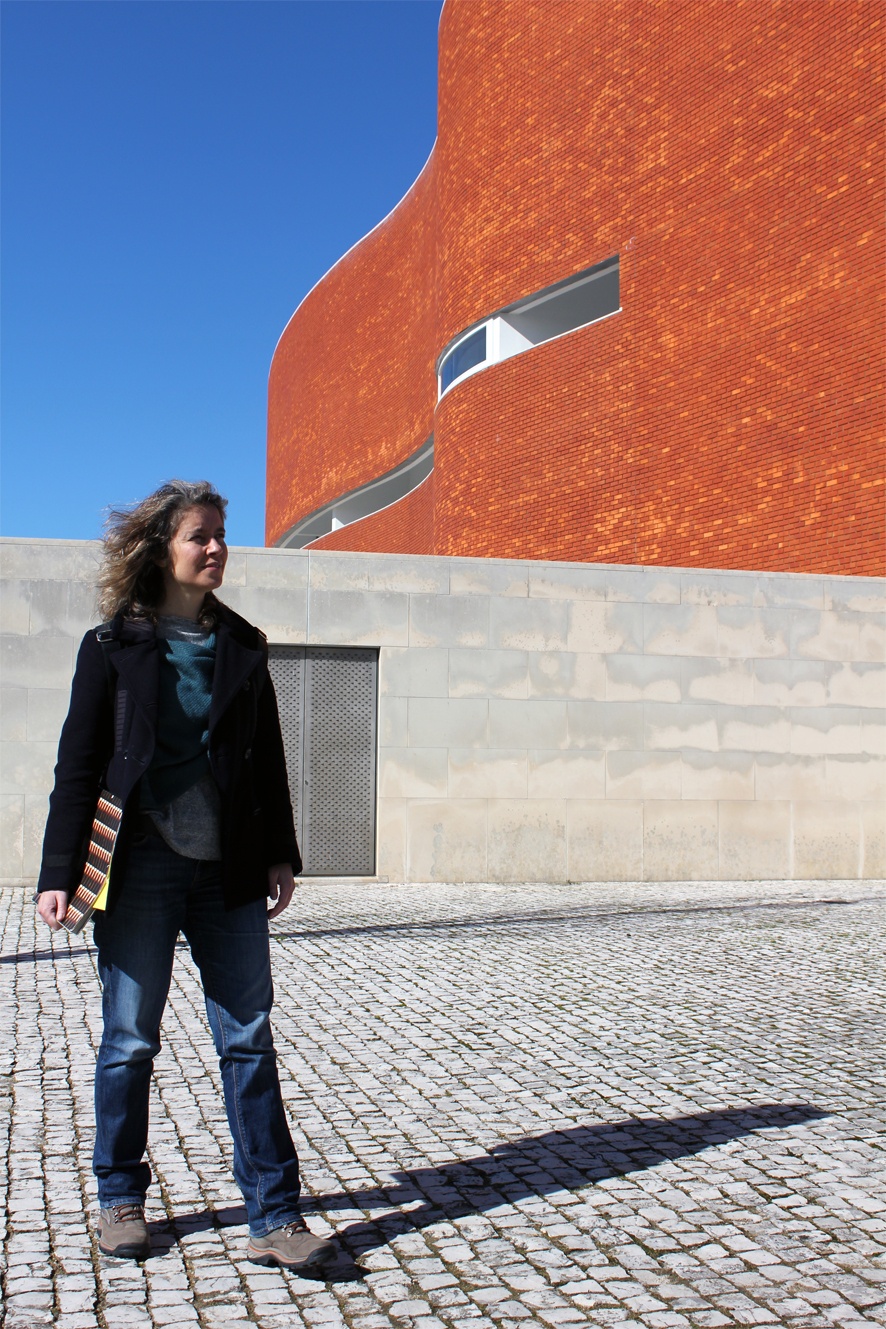 Cristina Emília R. Silva
Cristina Emília R. Silva graduated in architecture from Coimbra University, Portugal, in 1999. Since then, she is interested in different areas of architecture. She worked in the city Hall of Albergaria and collaborated with the renowned architect João Álvaro Rocha in Porto, among works that she did together with Alberto Montoya as an independent architect. In 2011 she won a scholarship by the Portuguese government that allowed her to develop a PhD thesis at the Faculty of Architecture of the University of Porto about the International dissemination of the Portuguese Architecture, 1976 – 1988. She participated in various conferences and wrote articles about this theme. In 2004, she founded Cultour together with João Correia and Maria Melo, with the aim to disclose Portuguese contemporary architecture, respecting and valorizing its quality.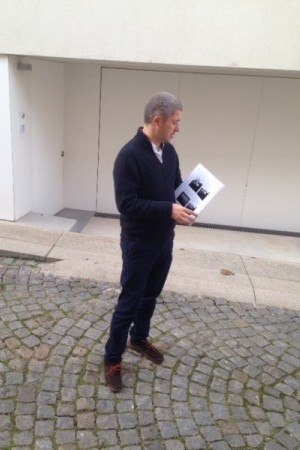 João Paulo Correia
Joao Paulo Esteves Correia de Menezes, from Porto, concluded in 1995 a degree in Industrial Engineering and Management. He worked in the area of planning and investment management of municipal and metropolitan, concluding in 2001, the MBA in Business Management by the EPO and ESADE. He was part of multidisciplinary teams in developing plans. He participates consistently in institutional forums in Tourism. He founded in 2005, with Cristina Emilia Ramos and Maria da Conceição Silva Melo, the company Cultour.
Maria da Conceição Melo
Born in Maia, Porto district, concluded in 1984 the course of Architecture at the School of Fine Arts (Porto). Was a student of Fernando Távora, Álvaro Siza and other architects that, in the 1980s, founded the pedagogical principles of the discipline that would become the School of Porto. Her areas of practice include urban planning, main discipline of the master's degree completed in 1995 at Faculties of Architecture and Engineering, University of Porto. Founded this company in 2005 with Cristina Emília Ramos Silva e João Paulo Menezes Correia.
Image credits
Image 2: Casa da Música | OMA | Porto | © C. V.,
Image 3: Portugal Pavilion | Álvaro Siza Vieira | Lisbon |© Ana Aresta,
Image 4: Museum of Transport and Communications | Renewal Eduardo Souto de Moura | Porto | © Márcia Bernardo,
Image 5: Gondomar Pavilion | Siza Vieira | Gondomar | © Luís Ferreira Alves,
Image 6: Thalia Theater | Gonçalo Byrne and Patrícia Barbas and Diogo Lopes | Lisbon | © Daniel Malhão,
Image 7: Lisbon School of Music | Carrilho da Graça Arquitectos | Lisbon | © MR,
Image 8: Casa das Histórias | Eduardo Souto de Moura | Cascais | © Luís Ferreira Alves,
Image 9: Quinta do Vallado | Francisco Campos and Cristina Guedes | Régua | © Luís Ferreira Alves