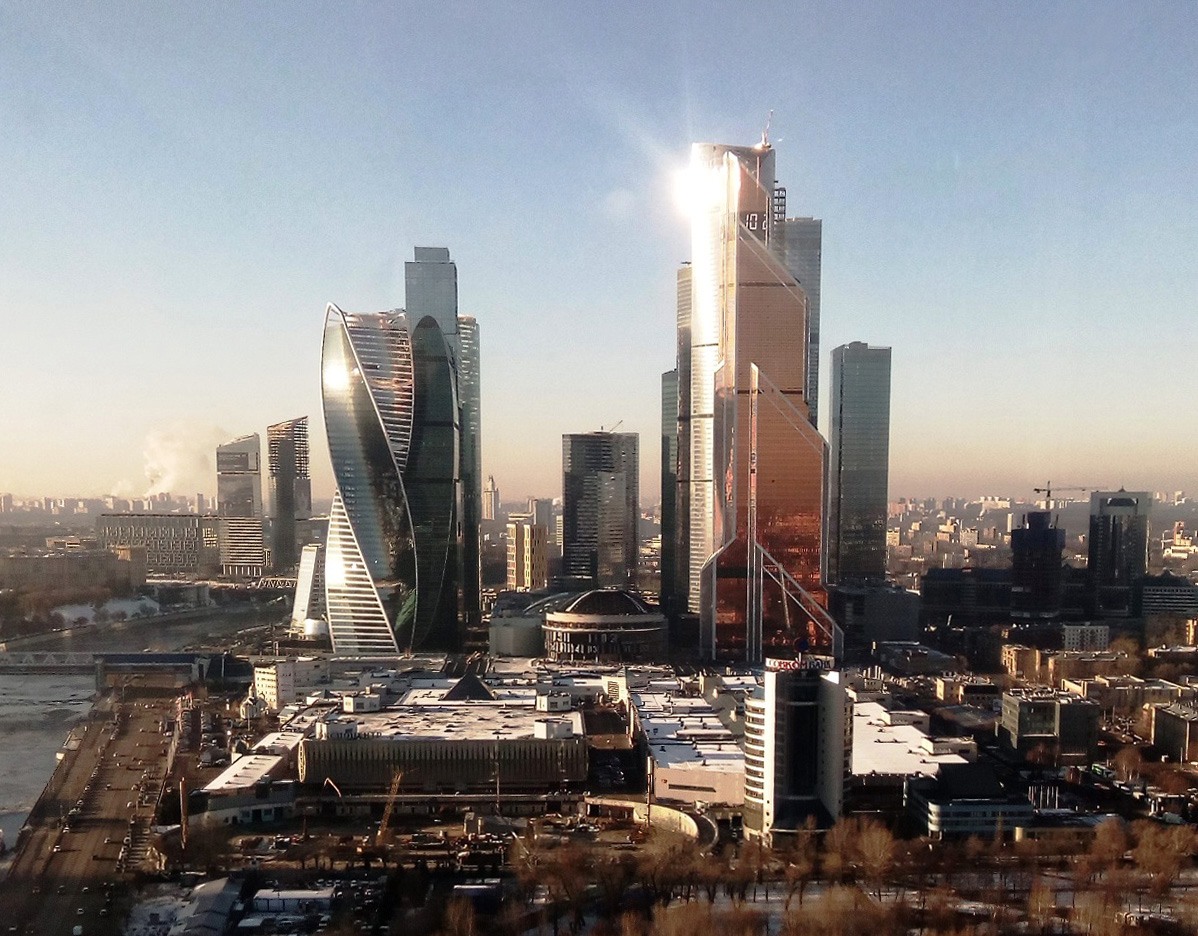 Moscow is the capital of the Russian Federation and one of the most fascinating cities in the world. It is a dynamic 21st century metropolis. Home to over 12 million residents, Moscow is served by four international airports and the world's second busiest underground system (with 8 million passengers a day). The city is also home to three UNESCO World Heritage sites.
Moscow high-rise
Starting from the 1990s, the urban development of Moscow has experienced quite a dynamic and vigorous growth. The mayor's office is pushing developers to reshape the skyline of 21st century Moscow, rivaling the financial district in London or downtown Manhattan. Currently, Europe's three tallest buildings are located in Moscow: the first is the Federation tower, at 375 meters; the second is OKO tower, at 355; and the third is Mercury city tower, at 339. In fourth place comes The Shard, in London, but it is followed by Eurasia tower in Moscow again. Last year, the less tall but iconic 55 stories Evolution Tower spiral was completed. In reasonable European terms, the scale of these erected buildings can be called rather impressive. But to be honest, in quantitative terms, Moscow still cannot compete with China, South Korea, Japan or India, with their growth of new high-rises and even entire cities of skyscrapers.
A second ring line
Additionally, after only five years of construction, Moscow has recently put its second Metro Ring line (MCR) into operation. MCR is a 54 km ring of 31 stations, integrated into the city's subway and commuter train system. It is intended to reduce pressure on Moscow's Metro system.
Urban space
Urban spaces have become important markers of 21st century metropolis' identities. Recent changes in the city's infrastructure, as well as new attitudes towards the planning of public spaces, have turned Moscow into a destination for architects and urban designers from all over the world. Among Moscow's new directions in the urban planning policy are new pedestrian areas, the development of a special design-code for streets and squares, and new, modern features of parks.
Last year, the city has sped up in renovating downtown Moscow streets, turning them into recreational and walking areas. The main shortcoming of Moscow's new pedestrian zones is currently the lack of trees – the land under the sidewalks is not even earth, but just a network of pipes and cables that spread out during the soviet period.
So, Moscow is changing. And the direction is a good one.
Text by: Peter Knoch, from Mplus, Guiding Architects member in Moscow.
First image: Moscow City with some of its most iconic high-rise buildings. Copyright: Peter Knoch.
http://news.metro.ru/sc_lat.html
https://en.wikipedia.org/wiki/List_of_tallest_buildings_in_Moscow