Social housing and squatting in Rio de Janeiro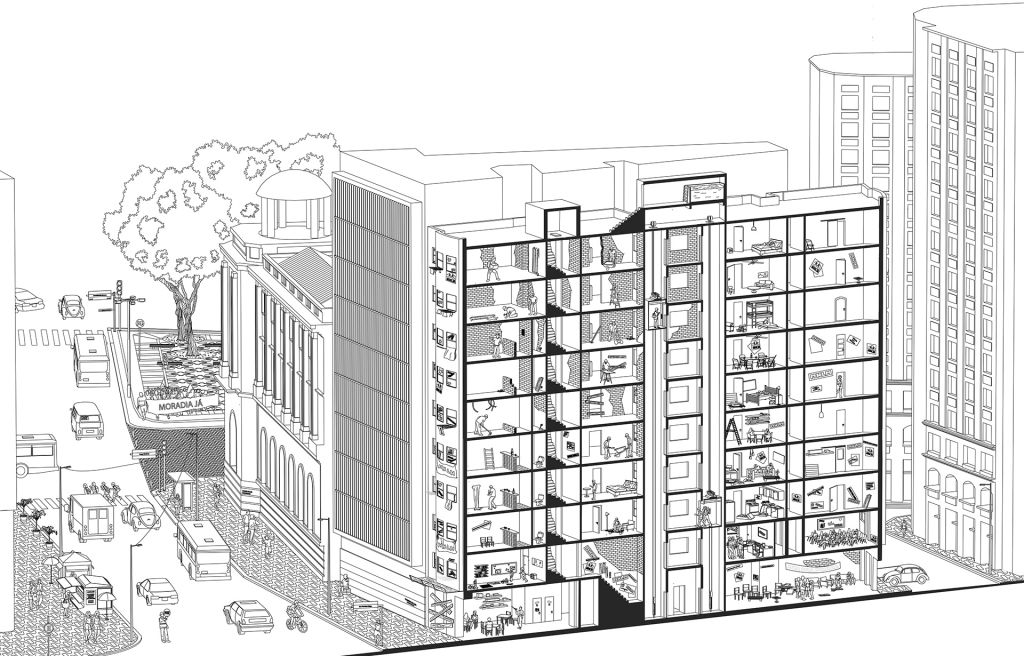 The Studio X is the venue par excellence for architecture exhibitions and events in Rio de Janeiro. Established and run by Columbia University New York, it often highlights research projects by students or scientists. From April to August 20th 2017, it hosts the exhibit "Fight, Squat, Resist" about social housing in Rio de Janeiro, in collaboration with Het Nieuwe Instituut in Rotterdam.
The installation addresses squatting as an alternative for communal living, in response to the housing problem in Brazil. Alongside stories from leaders of the National Struggle for Housing Movement, the installation presents the objectives, strategies, victories and urban visions of the organization – fighting for affordable housing and access to the city.
•
First image: A project on social housing by Studio X. Copyright: Studio X.
https://www.arch.columbia.edu/exhibitions/59-fight-squat-resist-housing-alternatives-of-social-movements
https://www.facebook.com/studioxrio/
http://www.guiding-architects.net/architecture-tour/rio-de-janeiro/