Chapel of the Benedictine Monastery: Light emerging from the origin of an idea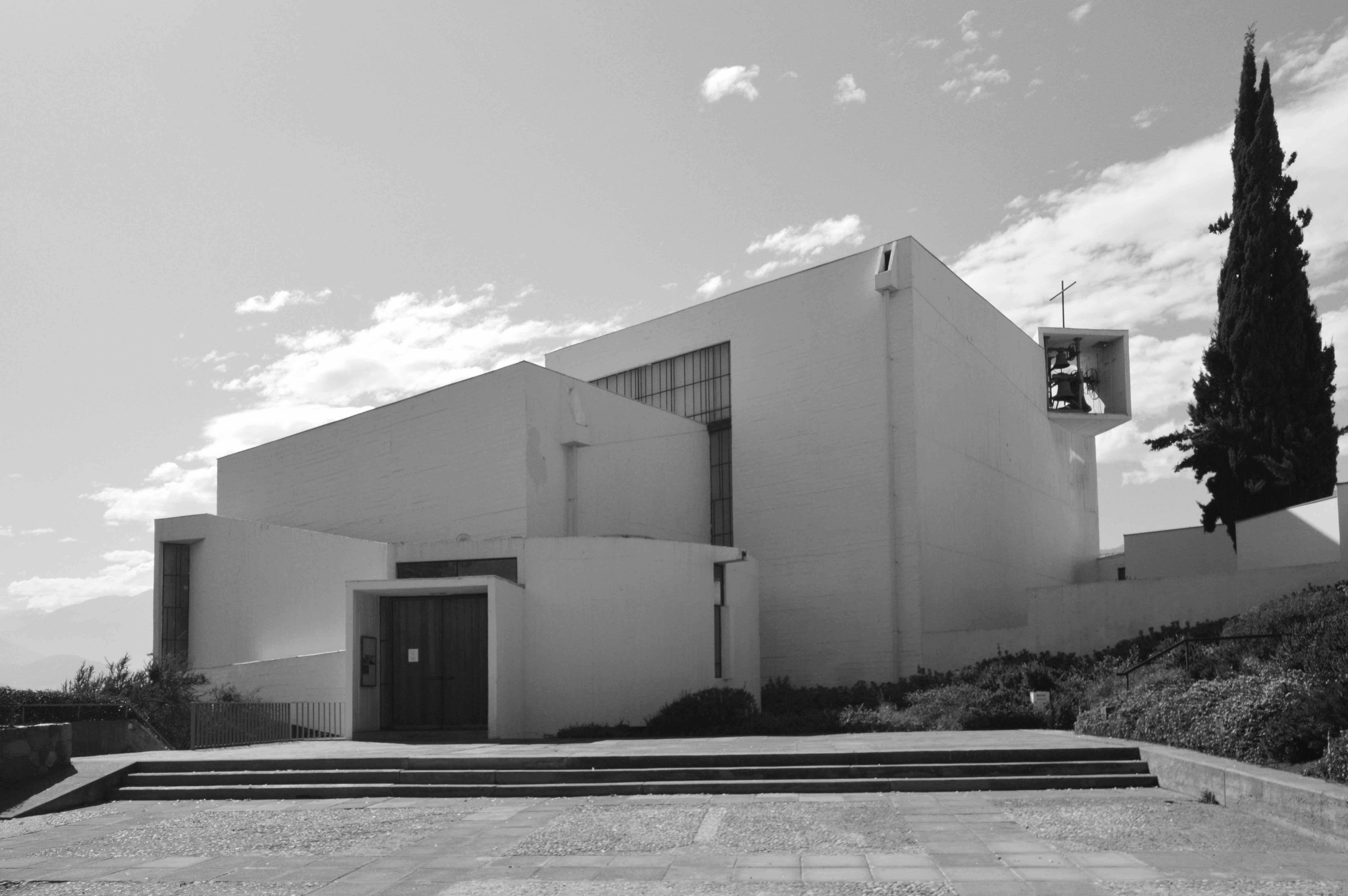 Chile is a country greatly influenced by its proximity to the mountains, giving a unique perspective to the apparent motion of the sun and the impact of the changing light it provides.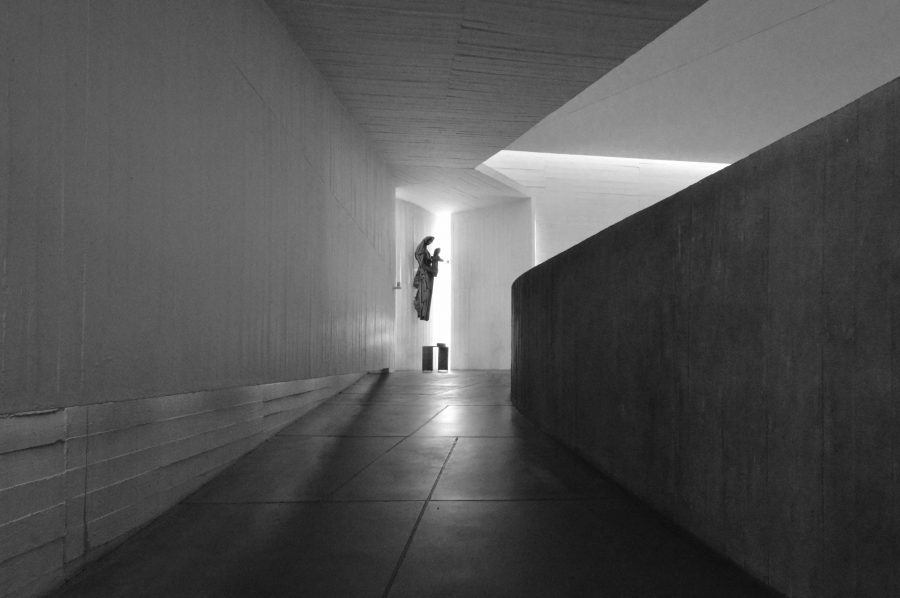 Access ramp to the Monastery. Copyright: Diego Baloian.
A few miles from downtown Santiago, on the slope of a hill named Los Piques and facing the Andean Mountains, lies a project that illustrates the awakening of Chilean Modern Architecture.
In 1962, a Benedictine Congregation asked two young architects, Gabriel Guarda and Martín Correa, to design a new monastery in an area at the edge of the city, with panoramic views of the mountains and Santiago Valley. This coincided with the forging of an independent pathway by Chilean architects.
Benedictine Monastery's space perspective
At the entrance of the site a long path terminates in an esplanade facing the Church, creating a secluded location. Despite this building having no view to the outside, it is closely linked to its surroundings, by the use of natural light as a medium that literally becomes a building material.
The principal body of the building consists of two large interconnecting cubes that create a diagonal axis leading to the altar, with one cube housing the parishioners and the other the presbytery. Light entering the cubes at the edges meets the various internal faces in a constantly changing way. In the early morning when the sun rises from behind the Andes Mountains to the east, the presbytery is filled with light. As the day progresses and the sun arcs across the sky, the reflection of the sunlight against the white interior concrete walls alters, with a resulting changing perception of space and texture.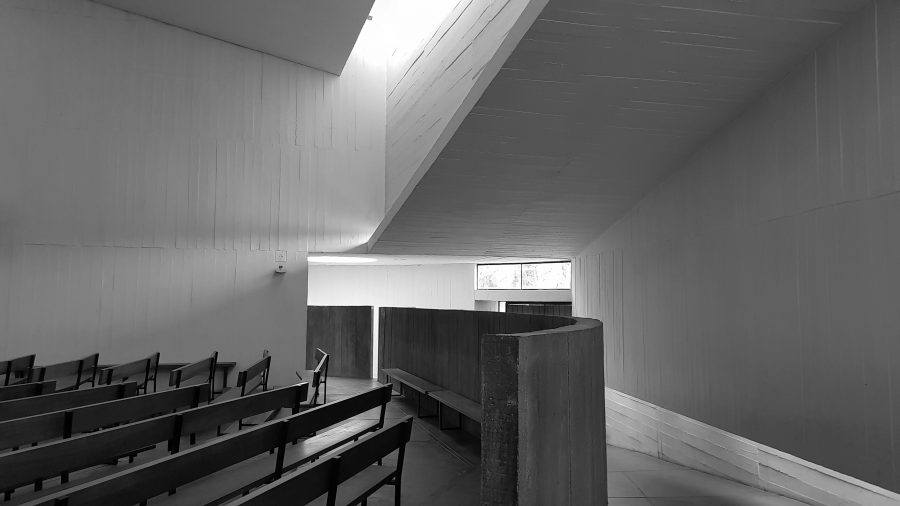 Edges of the entrance to the Monastery. Copyright: Diego Baloian.
A Lifetime relationship within the Benedictine Monastery
After their work was completed, in 1963, both architects remained in the congregation and live as monks in the monastery to this day. Despite their age it is possible to find them praying and to have the opportunity to hear them talk about their experience creating the project. "We were young and actually did not have any clue about how to commence such an enterprise, but our true inspiration arose one day in a very thick forest, after finding an overhead gleam of light coming down amongst the trees. At that precise moment we understood what we had to build ".
Their creation marked a milestone in the development of architecture in Chile and is still regarded as significant in modern day architectural thinking. This is an amazing feat given that this was their first and last work.
Text by: Diego Baloian – Guiding Architects' member in Santiago de Chile