Changing a dreary pontoon into Entenwerder's sculpture park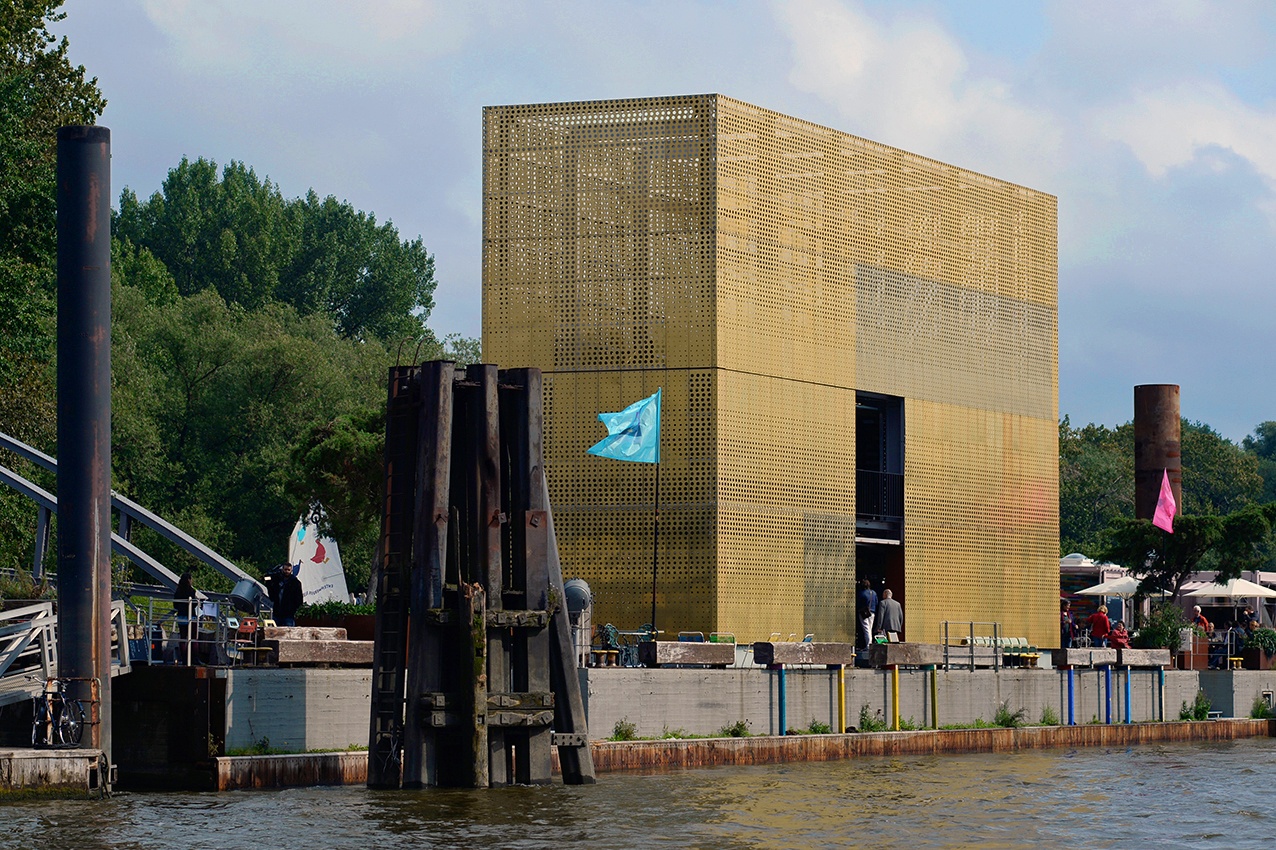 Thomas Friese and his daughter Alexandra had their eye on the 600 m2 pontoon on the Elbpark Entenwerder riverside for years. Their goal was to create a space for art, culture and cuisine in Rothenburgsort district. Adjacent to the Architekturbox which formerly was located on the Binnenalster and used as a central information point for Hamburg Architecture Summer, Thomas finally placed there another building: the Golden Pavilion, which in 2007 was part of the sculpture exhibition in Munich. It consists of copper perforated plate and is an eye-catcher from afar. In addition to the walk-in sculpture, there's also a café, consisting of two pink painted shipping containers. With this project, Thomas and Alexandra developed a unique place which now adorns the rather dreary Rothensburgsort, in a sign of East Hamburg's awakening.
First image: Entenwerder's Golden Pavilion. Copyright: Felix Amsel.
http://www.a-tour.de/de/skulpturenpark-entenwerder/
https://de-de.facebook.com/entenwerder1/