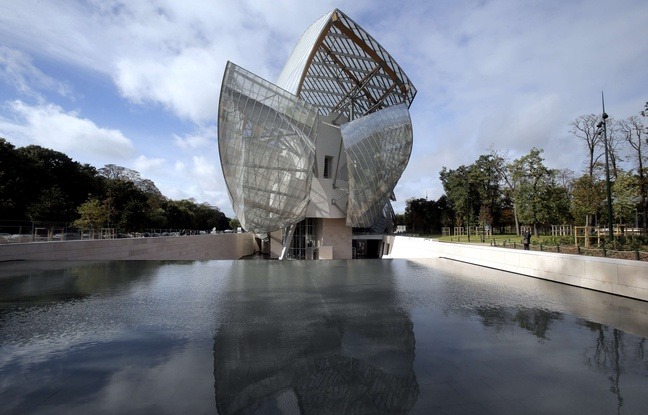 Believe it or not: ten percent of Paris is currently under construction. Far from its cliché image of the "Parisian village", the French capital is turning into a concentration of exceptional contemporary buildings. Do you want to know which ones? Here's our overview of the most important recent projects:
– The Louis Vuitton foundation, dedicated to contemporary art exhibitions and designed by Frank Gehry, opened in 2014. The architect himself describes it as "a magnificent ship that symbolizes the cultural vocation of France."
– The Jerome Seydoux-Pathé Fondation, a cinema museum, was designed by Renzo Piano. The architectural form flows and swells into the backyard. Piano says about his building: "Working in the yard of a block of houses involves working with the maximum respect for the rules and, above all, for the neighbors."
– Dietmar Feichtinger has built several sports facilities on the rooftop of the maintenance centre of the new tramway in Paris, the Stade Jules Ladoumègue in the 19th arrondissement. Six roofed tennis courts function as a noise protection wall between the périphérique and the football stadium.
– The first part of the boulevard McDonald rehabilitation is finished. The large-scale renovation of the Macdonald warehouse is one of the flagship projects. The 617 m long former warehouse has been largely preserved, and by gutting the inner blocks residences with patios have been created. Dutch architect Floris Alkemade is behind the warehouse conversion project for which he joined forces with the Xaveer de Geyter architectural agency and landscaper Michel Desvigne.
– The Parc Zoologique opened after two years of works. The project encompasses 17 houses designed by Bernard Tschumi and Véronique Descharrières, and the landscape design by the Atelier Jacqueline Osty together with Associates Lionel Orsi.
– The big event in 2015 will be the opening of the new Philharmonic concert hall by Jean Nouvel.