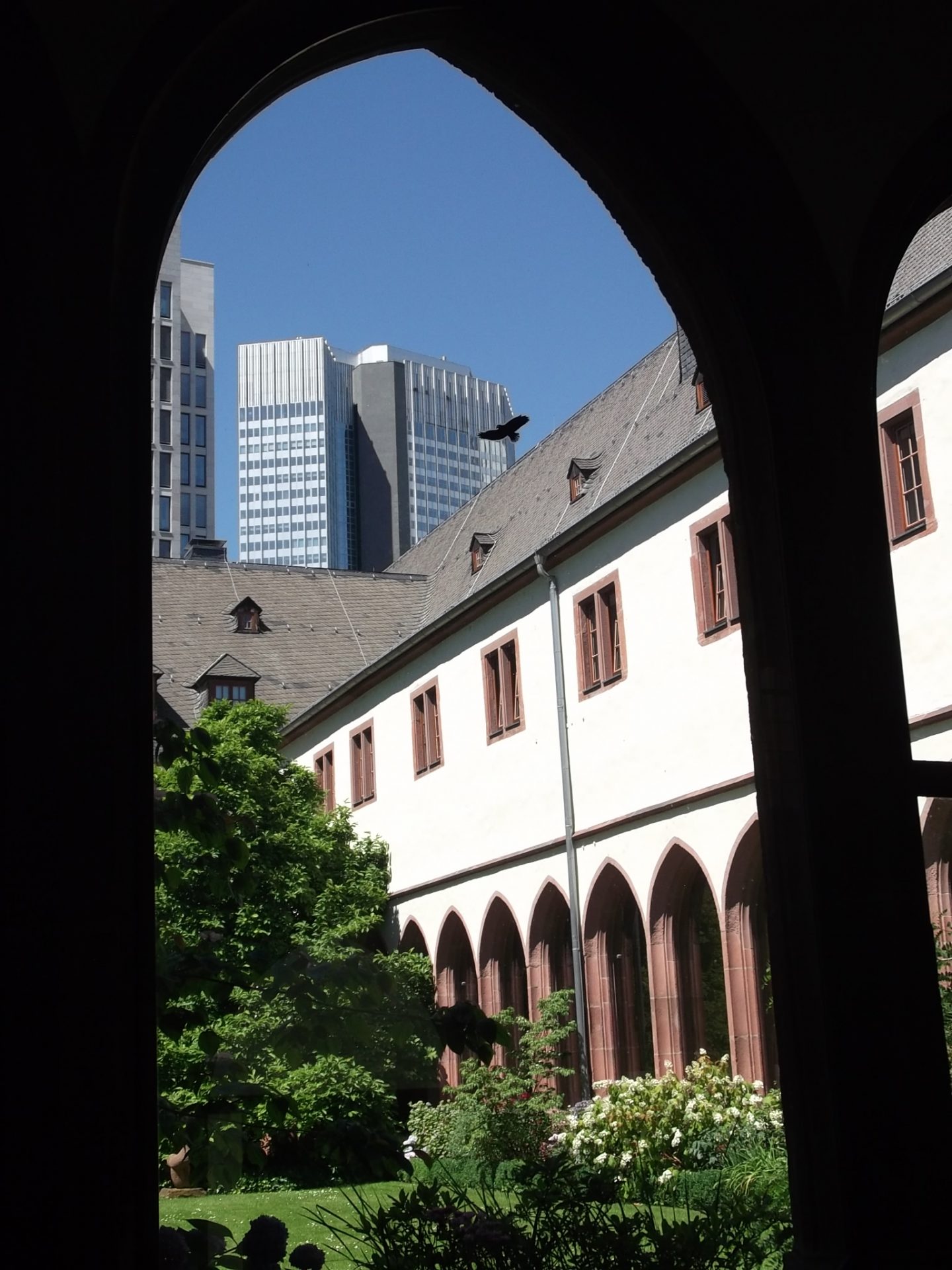 The Carmelite monastery is a romantic oasis of silence in downtown Frankfurt. Dutch merchants stayed here for trade fairs beginning in the 15th century. From the cloister, you can see now, the office floor of the first ECB president, the Dutchman Wim Duisenberg.
Since the 16th century, people from the Netherlands came to Frankfurt in large numbers as religious refugees. The merchants became the founders of the Frankfurt Stock Exchange and introduced the typical mezzanine floor into traditional Frankfurt merchant houses.
A Dutch contribution to 'Neues Frankfurt' the big urban 'Bauhaus' style project (1925-30), was the Hellerhof estate designed by Mart Stam.
Two current projects by Dutch architects will shape Frankfurt's cityscape: FOUR Frankfurt by UN Studio, already under construction, and the 'Icoon' planned by Mecanoo Architects.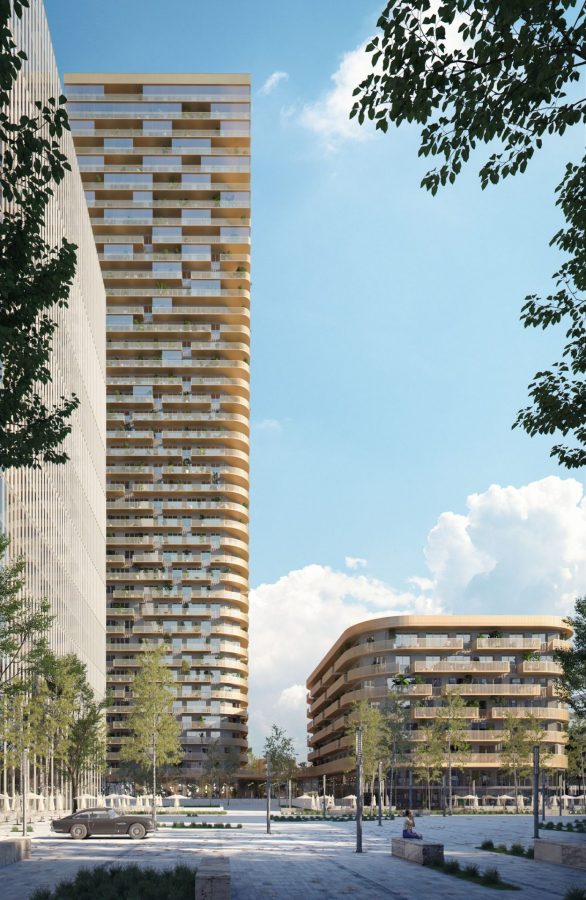 The second, a residential tower will become a landmark along the edge of the main train station. A small square opens up the Icoon, as well as the Grand Central (Jo Franzke, Neumann Architects, 2020), a new office complex of the German railways. A long park along the track field becomes a pedestrian connection to the main station.
Subsidized housing and condominiums are planned in the 140 m high Icoon.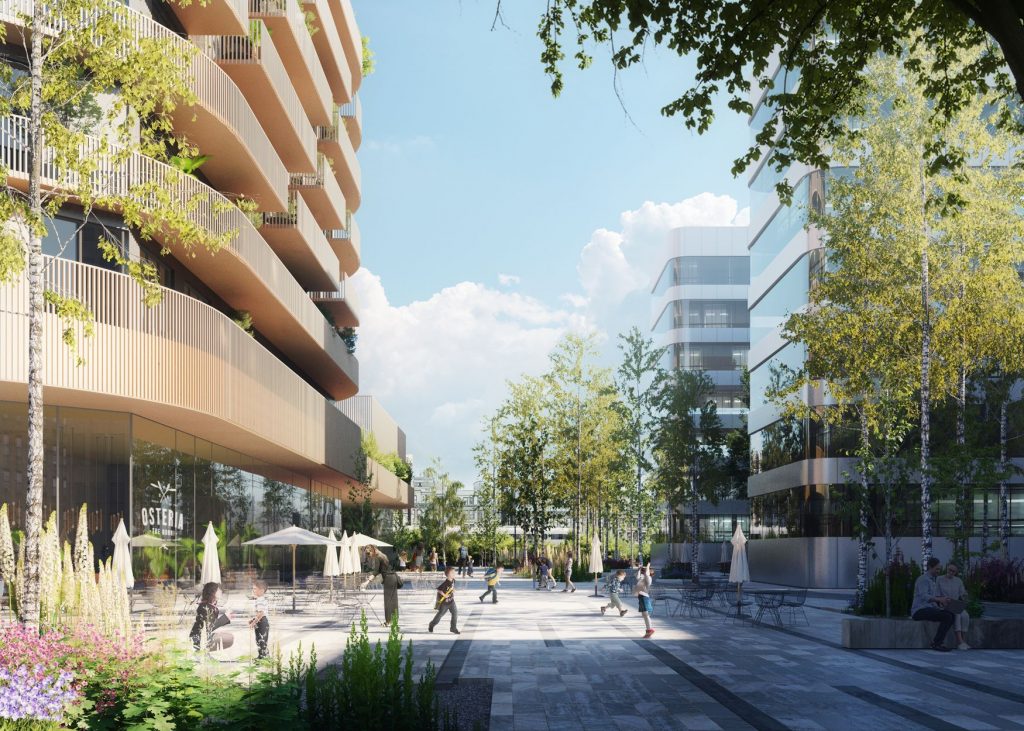 'FOUR Frankfurt', a project of unprecedented size (around 210,000 m² of usable space) with four twisted towers, will shape the Frankfurt city center. UN-Studio won both the urban planning and the realization competition.
The design was convincing for the attractiveness of its figuration, the ensemble effect of the four towers, as well as the spatial quality, which is also shown by the integration of the listed buildings.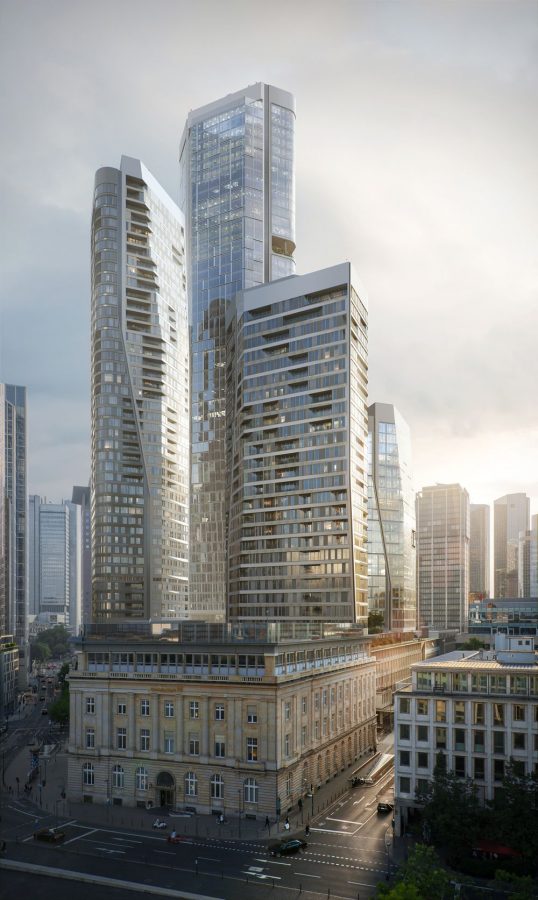 The twisting is not only a design element, but it also creates good distances between the four high-rise buildings: two office towers, 228 m and 100 m high, and two residential towers, each with a hotel and apartments. In the taller one (178 m) there will be rental apartments, in the shorter one (120 m), condominiums. The residents look out onto a roof garden that covers the 5-6 storey base. Public facilities will move in there and ensure that the previously rather deserted streets will be filled with passers-by in the future, in addition to the estimated 1000 residents (in 600 apartments), 4000 employees and hotel guests.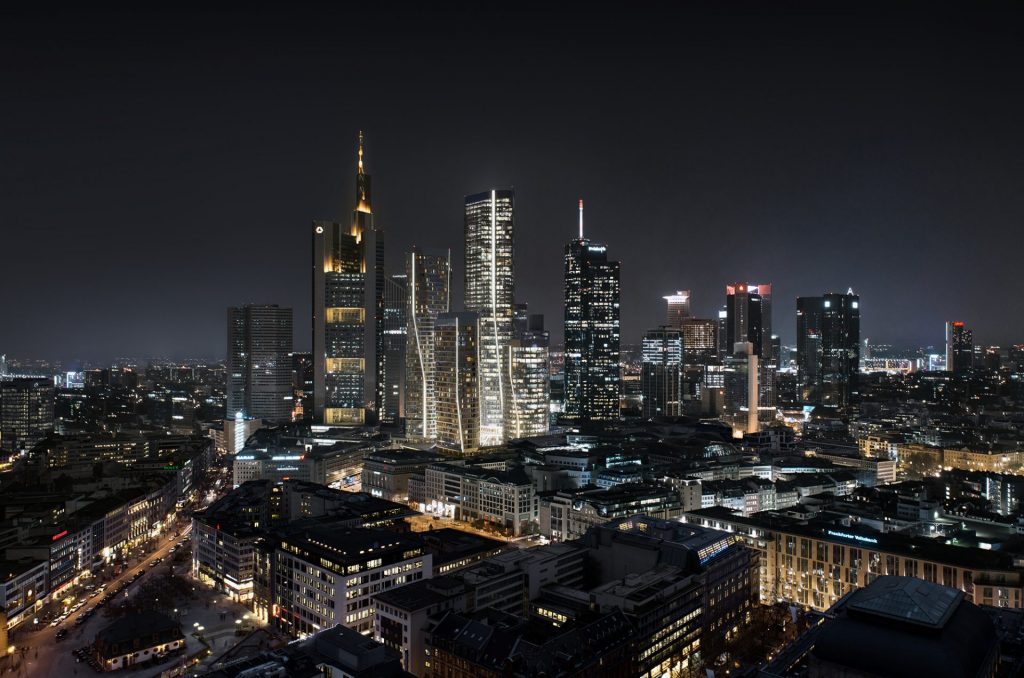 The dynamic architecture from the Netherlands will increase the quality and diversity of the German high-rise city.