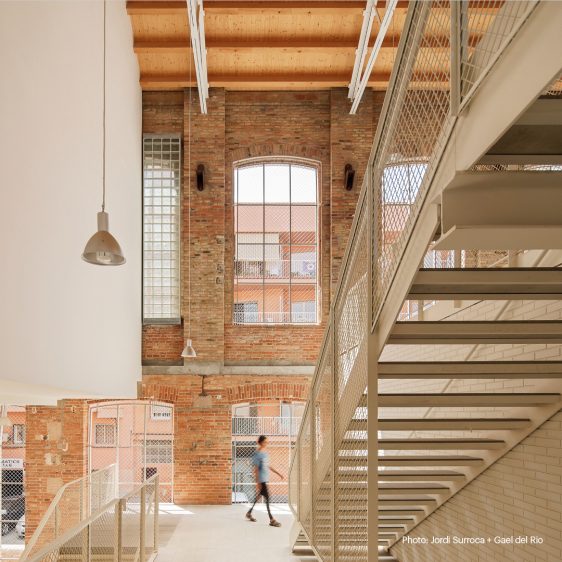 Out & About: Fabra & Coats & Social Housing
We invite you to take part in a guided tour by Roldán Berengué architecture studio through the social housing project within the Fabra & Coats complex . The transformation of the G warehouse of the old factory is included in the recovery of this textile complex from the 19th and 20th centuries to incorporate it into the network of "fabriques de creació de BCN". In the Sant Andreu district, more than 28,000m2 will be provided for facilities and also, for the first time, for social housing.
Collaborators:
Institut Municipal de l'Habitatge i Rehabilitació de Barcelona.
Guiding Architects Barcelona.
Hourly Schedule
More passes!