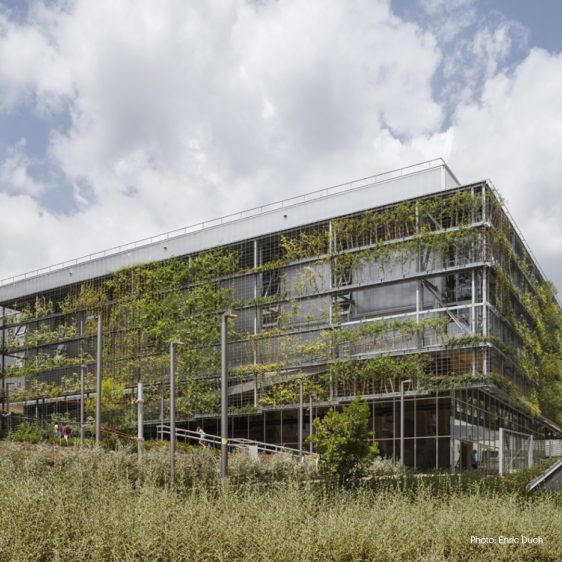 Out & About: Turó de la Peira's Sports Centre and Interior Urban Block
Guided tours by the author Anna Noguera, followed by a group zumba class in Plaça Virrei Amat as part of the neighborhood festivities. An integral urban regeneration concentrates two preexisting facilities in a single sports building, to free space and create a large garden that has become a place of social relations. The building is developed with passive architecture criteria and materials of low ecological footprint. The green façade and the use of wood provide a warm atmosphere.
Collaborators:
égora Turó de la Peira
Guiding Architects Barcelona
Hourly Schedule
More passes!
11:00

-

11:45

21 May
12:30

-

21 May

Zumba