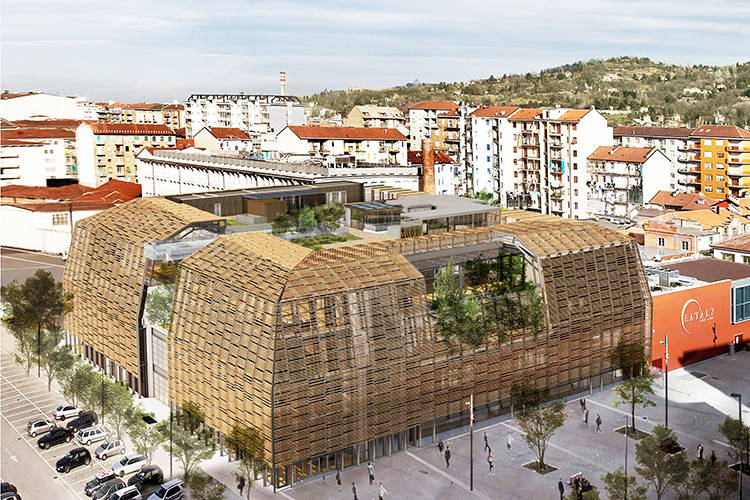 By the end of 2020 the former Turin Fiat Factory Lingotto, an icon of rationalist architecture built between 1916 and 1923, will be enriched by an iconic eco-friendly building called Green Pea. Sponsored by Oscar Farinetti, an Italian businessman, investor and owner of the high-end Italian food mall chain Eataly, the new building will rise next door to Eataly, the world's first known food hall, inserted in the former vermouth factory Carpano thanks to a beautiful redevelopment by Negozio Blu Architects. The winning team does not change and for this new adventure Farinetti has chosen the same Turin studio with Cristiana Catino ACC.
Green Pea is one of the most interesting up and coming architectural projects in Turin, following the trends of innovation and sustainability that have already given the city buildings such as the playful tree-house apartments 25 Verde or the Intesa Sanpaolo skyscraper by RPBW.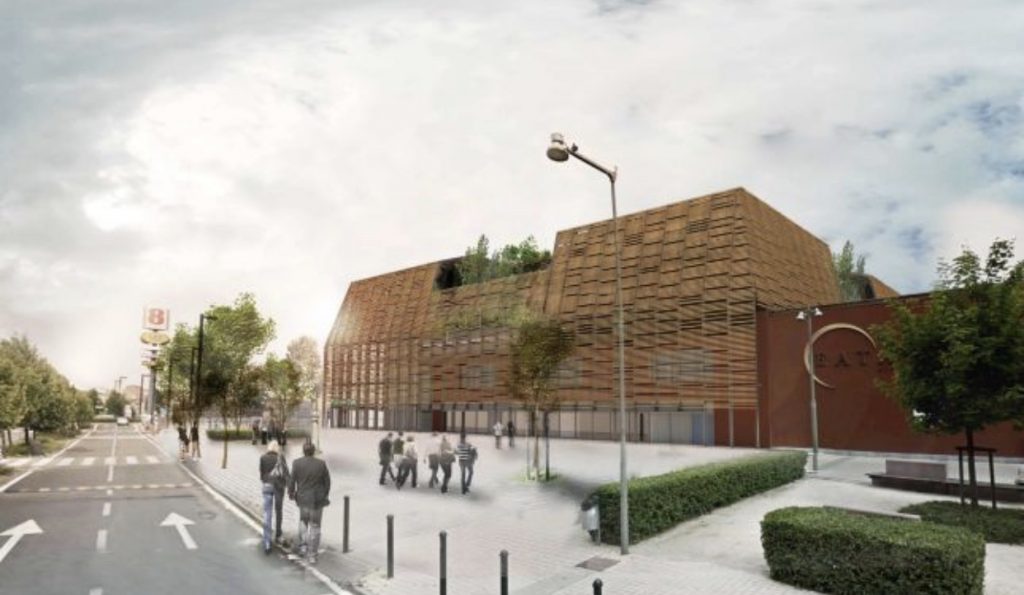 Wood and recycled glass will be the main materials of this new multifaceted building: "15 thousand square meters built with the wood of the forests that Antonio Stradivari used for his violins, swept away by a tornado in October 2018" says Farinetti. The structure consists of a faceted volume, with transparent enclosures realized with a system of mullions and transoms fixed on the steel structure of the building. The blind walls of the building, following the "green" aspect of the project, will consist of a wall cladding with wood panels with external insulation in wood fiber. The entire volume will appear almost completely covered with sunscreen elements made of laths of wood, which will follow the broken feature of the facades.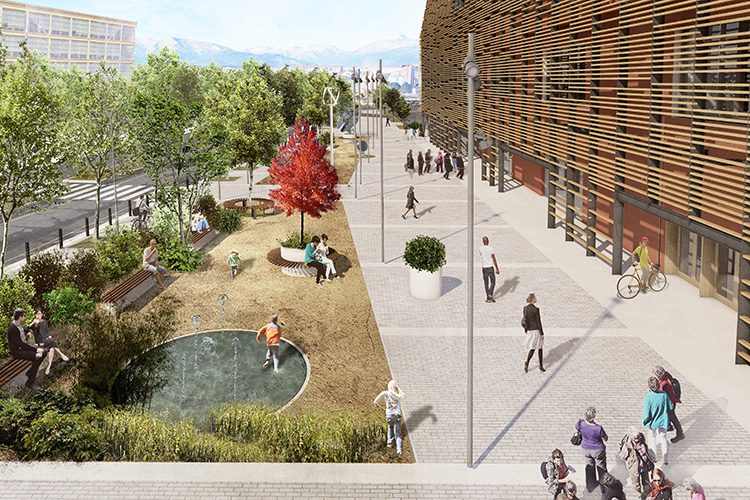 In addition, the project is aimed at ensuring total energy sustainability, both in terms of construction and management of the building during its activity. An aspect that is consistent with the proposed commercial occupation: on the first floor: clean energy vehicles, therefore electric, solar, biomethane, hydrogen; on the second: ecological furniture; on the third clothing made of natural fibers and in the fourth: more clothes, restaurant, bistro and bar.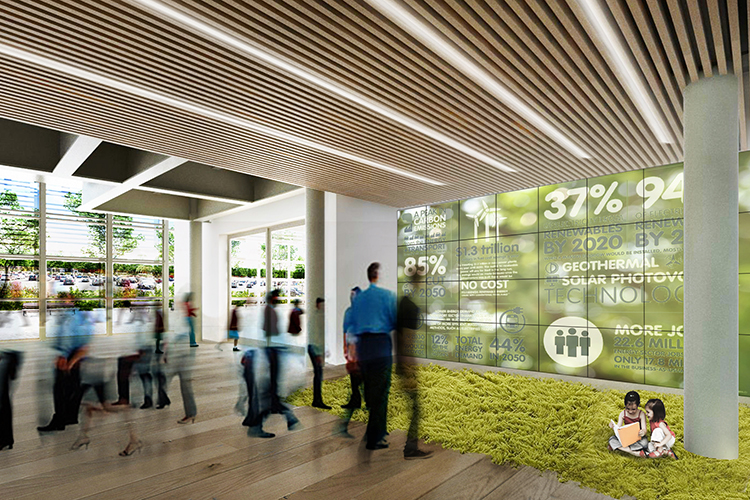 On the fifth idleness: with a swimming pool, the hanging garden, the photovoltaic daisies and the wind turbines designed by Renzo Piano.
We can't wait for our customers to experience our classic Lingotto tour, where architects usually just go crazy for the car track on the roof, now enriched with an eco friendly pause at Green Pea.