Guiding Architects @Home -This week: Bo Christiansen of scaledenmark.dk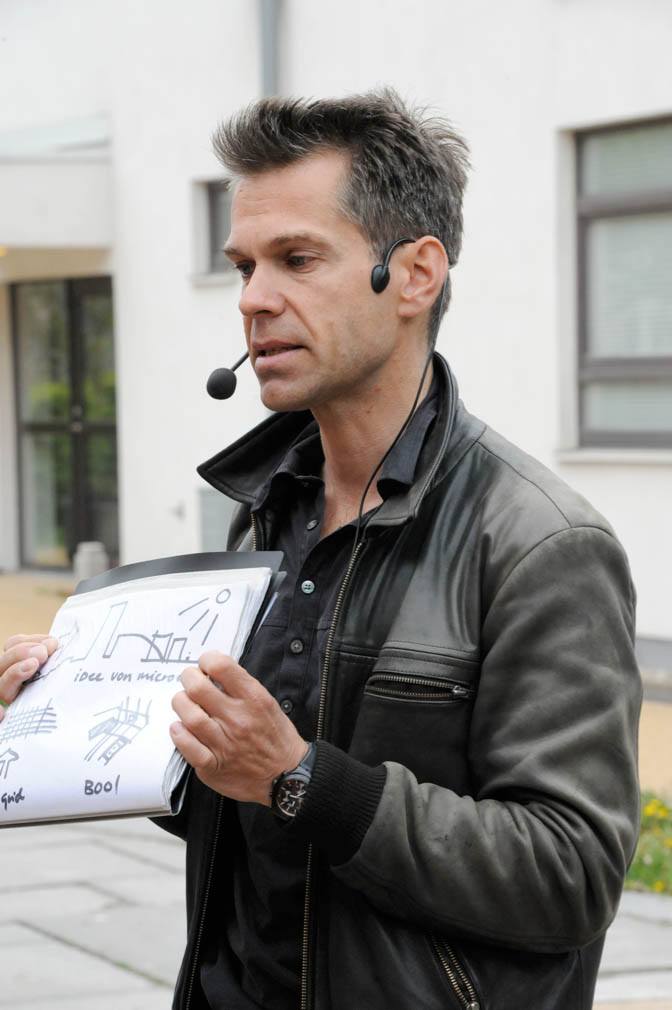 Here comes the third edition of our new interview series. This time Bo Christiansen of scaledenmark.dk in Copenhagen shares his tips with us.
1. Empty
Under normal circumstances, most attractive squares and buildings are overrun by locals and tourists, and we have developed the tendency to avoid them in our everyday lives. But now our cities are suddenly empty.
Which architecturally and urbanistically interesting places in your city would you like to explore at the moment?
Bo: "I would like to hike up on Copenhill, a ski-hill on top of a waste-to-energy plant, with a beautifully landscaped roof. The project was opened in October 2019 and forms a thrilling marriage between infrastructure and leisure. I would love to see what spring has done to SLA's landscape, the blossoms and evolution of the plantation. After an intense climb, the perspective from the top of the hill, looking back at Copenhagen, can really give you that humble feeling and put all things in perspective."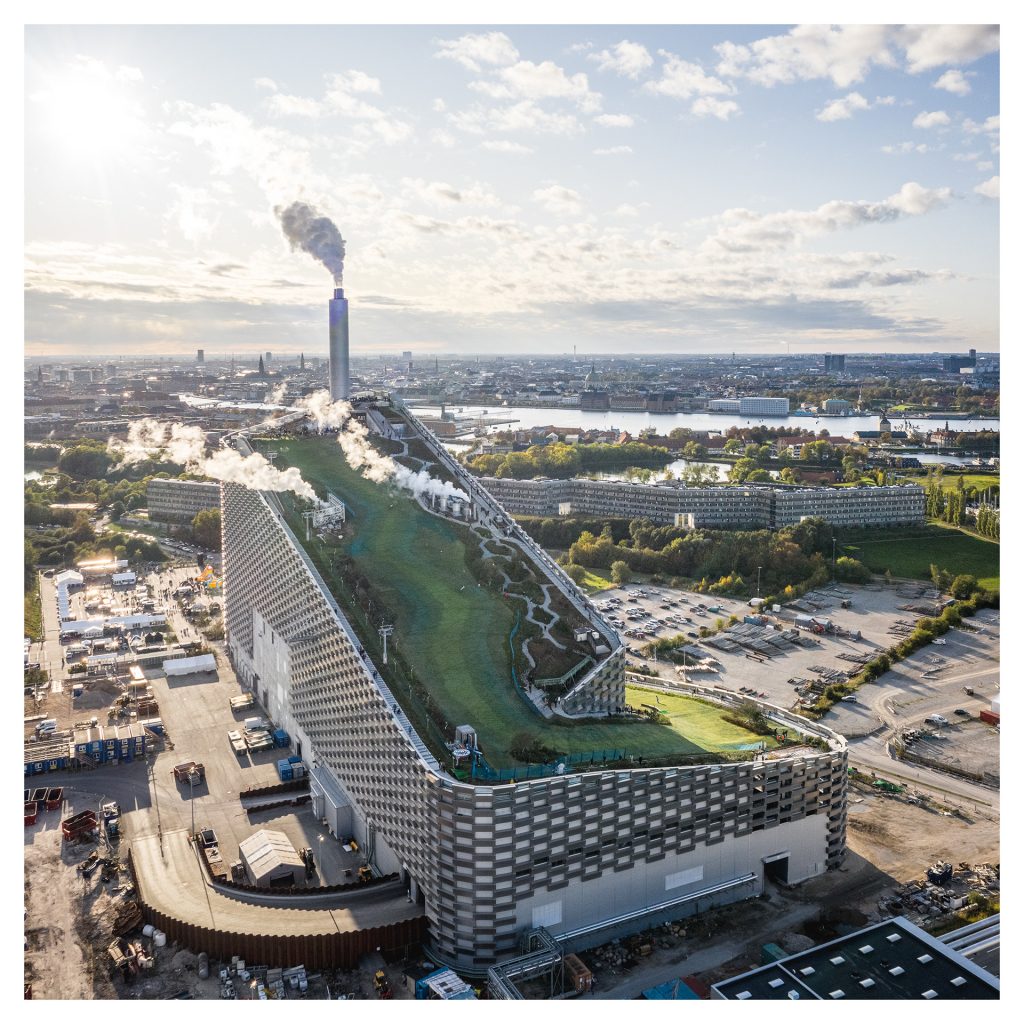 2. Virtual
Despite the current confinement, the internet allows us to travel around the globe within seconds and gain unexpected insights with the help of detailed aerial and street views.
Can you name an interesting example of architecture which is determined by the bird's eye view?
Bo: "A very poetic example is the Circle Bridge from Olafur Eliasson. It is mobility infrastructure, a meeting place and a sculpture which stuns from all angles. From the front, it mimics the masts of ships passing through a bridge. It invites you to take a second to rest and look at the Black Diamond Library Building on the other side. The top view gives the best view of its unique shape: a bridge made of circles."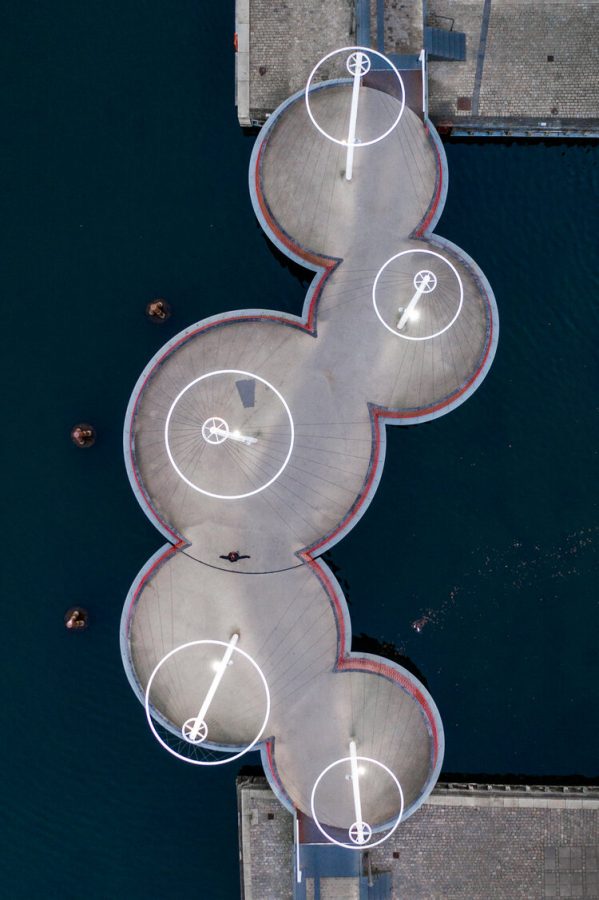 3. Revitalized
In former crises the older generation often had to help the younger ones. Now the opposite is the case.
How does your city deal with old, disused or abandoned buildings and areas?
Bo: "Copenhagen has a unique spot with old industrial buildings only ten minutes bike ride from the absolute centre of the city: Refshaløen. The old industrial heritage is being embraced by a very popular food market Reffen and innovative student housing. The aesthetics of the old industrial harbor and its materials, such as old containers, are very favourable for this goal. The two student housing projects Cph village and Urban Rigger are two prime examples of dealing with the massive amount of space available, on land and water."
4. Hidden
As Guiding Architects, we're all longing to revisit hidden places in our cities and share this experience with our guests.
Can you tell us about a project in your city which is not visible at fist sight?
Bo: "In Nordvest stands a beautiful church, the Grundtvigs church, which many architecture fans miss out on since it lies a bit out of the centre. Overlooking the church is quite ironic, as this queen stands on top of a hill, towering out over the surrounding neighborhood. P. W. Jensen created this architectural masterpiece for eternity by using one million yellow bricks in a solid sculptured building. The material was paid for by every Dane through taxes so this church would belong to all."
5. Valuable
Suddenly we're forced to pause for a while and refrain from everything unnecessary. The environment gets a chance to catch its breath, and we can finally concentrate on important things.
Is there a project in your city with a remarkable or unusual approach to sustainability?
Bo: "Lendager group says with their Resource Rows and Upcycle Studios that 'in nature, waste doesn't exist'. The recycled bricks of the resource rows are being sourced from homes in the countryside. The idea is 'when people move to the city and leave their homes behind, we might as well take those materials to the city'. The upcycle studios rethink sharing economy in a physical realm, new typologies with a high degree of flexibility."