In harmony with Nature in Catalonia: Les Cols, a restaurant and hotel by RCR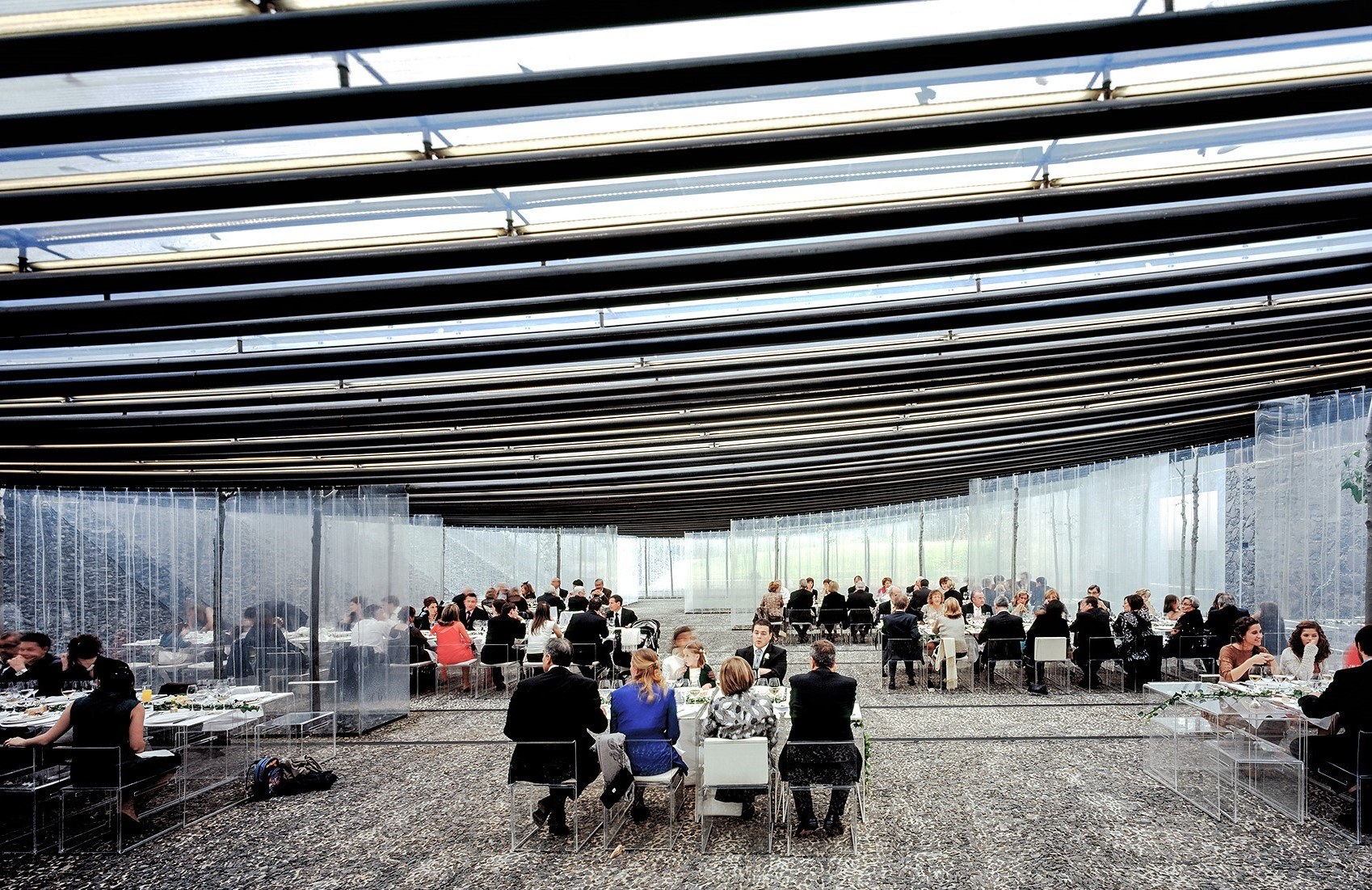 Combining tradition and avant-garde, the 2017 Pritzker Prize winners RCR Arquitectes remodeled an old farmhouse at Olot, in Girona, Catalonia, to accommodate a restaurant with two Michelin stars. By blurring the boundaries between inside and outside, the adjoining pavilions offer a unique way to spend the night in close contact with Nature.
First image: At 'Les Cols', all the main furniture is transparent, in order to assure a minimal interference with its green surroundings. Copyright: Hisao Suzuki.
http://www.lescols.com/?lang=en
http://www.lescolspavellons.com/
https://www.facebook.com/lescolsrestaurant/