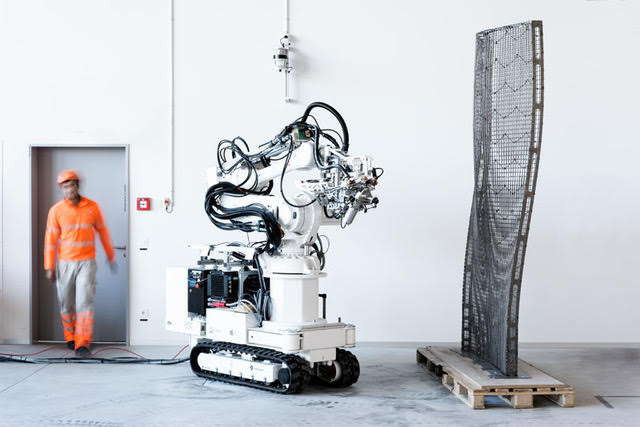 Rio de Janeiro's architects and the worldwide architectural community are eagerly awaiting the 27th World Congress of Architects "UIA 2020 Rio" which will be held in July this year. After major events such as the 2014 FIFA World Cup and the 2016 Summer Olympics, this is another event of international importance that will take place in Rio de Janeiro within a few years. For 2020, the city has also been named the World Capital of Architecture by UNESCO.
The organizing committee expects up to 20,000 architects from all over the world to participate actively in the discourse on contemporary architecture and urban planning. The program is high-calibre: the lectures and panel discussions will be given by world-renowned architects from various continents. Among the speakers are the Pritzker Prize winner Eduardo Souto de Moura from Portugal, Francis Kéré from Burkina Faso and Berlin, Elisabeth Portzamparc from Brazil, Solano Benitez from Paraguay and Tatiana Bilbao from Mexico.
In addition to exhibitions, seminars and lectures, there will also be workshops where solutions for urban development and the construction industry will be discussed. The Oscar Niemeyer Prize of Latin American Architecture will be awarded this year at the UIA Congress and Italy will host workshops on urban development and sustainability with the Milanese architect Stefano Boeri, creator of the "Bosco Verticale" in Milan.
Concrete Without Cement: World Premiere at the International Congress of Architects in Rio de Janeiro
The Innovation and Cultural Centre "Casa Firjan" provides the platform for Switzerland's official contribution, a collaboration between Insight Architecture and ETH Zurich on the subject of digital fabrication and material innovation. A mobile robot from ETH Zurich creates a pavilion on site using clay-based concrete without cement. The combination of this material innovation and the digital construction process in this scale is a world premiere. The construction of the so-called "The Future Now Pavilion" can be followed live on site. Numerous supporting events will be held on the latest developments in digital fabrication, seamless construction processes and innovations in the materials clay, brick, concrete and wood against the background of the discussion on sustainability and conservation of natural resources. Clay as a building material, for instance, receives little attention nowadays. Due to its worldwide abundant appearance and low-energy processing, however, it is a promising, climate-friendly building material of the future that can replace concrete or brick for certain applications.
Before, during and after the congress, Insight Architecture offers multi-day trips throughout Brazil as well as various day tours in different languages. So it is worth combining a visit to the congress with an inspiring journey to the architectural icons of Brazil.
Text: Barbara Iseli and Jason Baumann, GA Rio de Janeiro