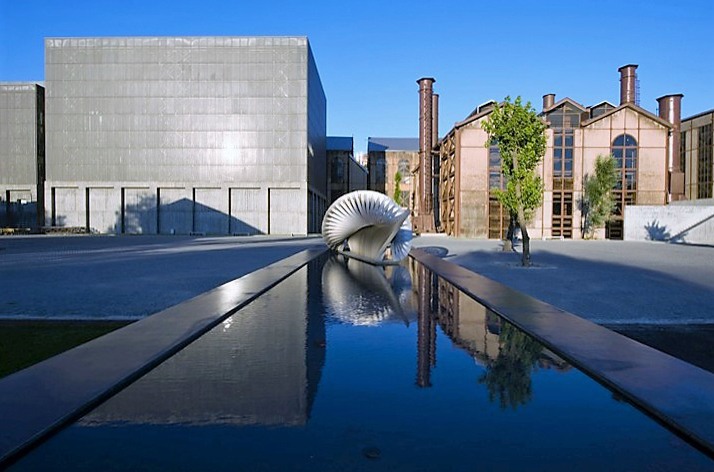 It has been quite some time since Istanbul disappeared from the headlines as a place to travel. However, "out of sight, out of mind" doesn't mean that the city and its inhabitants vanished: Istanbul is very alive! The city's inner vibe is fueled by the constant motion and change in its popular quarters. The obvious decline and decay of the area around Taksim square and Istiklal street led people to look for alternatives.
Some rapidly rising neighborhoods are situated around the Golden Horn area, including the 19th century industrial heritage zone and living quarters, which are getting revitalized by the power of their own potential. A new hub for living, working, studying and entertainment is being developed here. Transformed industrial buildings are now being used as university campuses. "Santralistanbul" of Bilgi University, in the former Ottoman power plant, or Kadir Has University, in the former cigarette factory of Cibali, could be listed among the most successful examples. A fez factory became a cultural center; a factory of modern hats and a salt depot now serve as offices.
Effects of politics and economic fluctuations on the city
Our architectural tours provide opportunities to perceive the change of the district, visit the examples of architectural transformations here and stroll through the historic neighborhoods of Istanbul. Fener and Balat are two of the historical housing areas around the industrial zones. Once Ottoman quarters of Greek and Jewish communities, the area changed drastically with the population exchange in 1923, the founding of the State of Israel and political incidents in the 1940's and 1950's. Emigrants from the Black Sea and Southeast Turkey gentrified the quarter. As the 1950's were a time for capital to change hands, the present days are times for new changes. Urban gentrifications and the up- or downscaling of certain quarters in the city are typical examples of these economic changes. Taksim boomed after the liberalization of the markets in the 1990's and now slumps low.
Back to the human scale
Fener and Balat are now in the focus. Fortunately, these areas are historically protected zones and the size of the houses or shops is quite small; so there is not much possibility for shopping malls or supermarkets. The human scale, forgotten in the last 15 years, comes back here with a contemporary touch in many restoration and transformation projects. As the economic situation is in a stagnant position for larger investors, small scale businesses are happy at the moment. We see no iconic projects, which makes the area so appealing. This quarter is very alive. This is a real neighborhood. A good neighbor, as the topic of the 15th Istanbul Biennale taking place this year suggests.
•
Text: Guiding Architects Istanbul.
First image: A perspective on some of the buildings belonging to Bilgi University, in Istanbul. Copyright: Cemal Emden.
http://www.santralistanbul.org/en/
https://www.dailysabah.com/feature/2014/12/10/istanbul-restored-and-rebuilt
http://en.istanbul.com/city-life/republican-period-and-new-istanbul.html