The new tower designed by OMA marks the completion of Fondazione Prada in Milan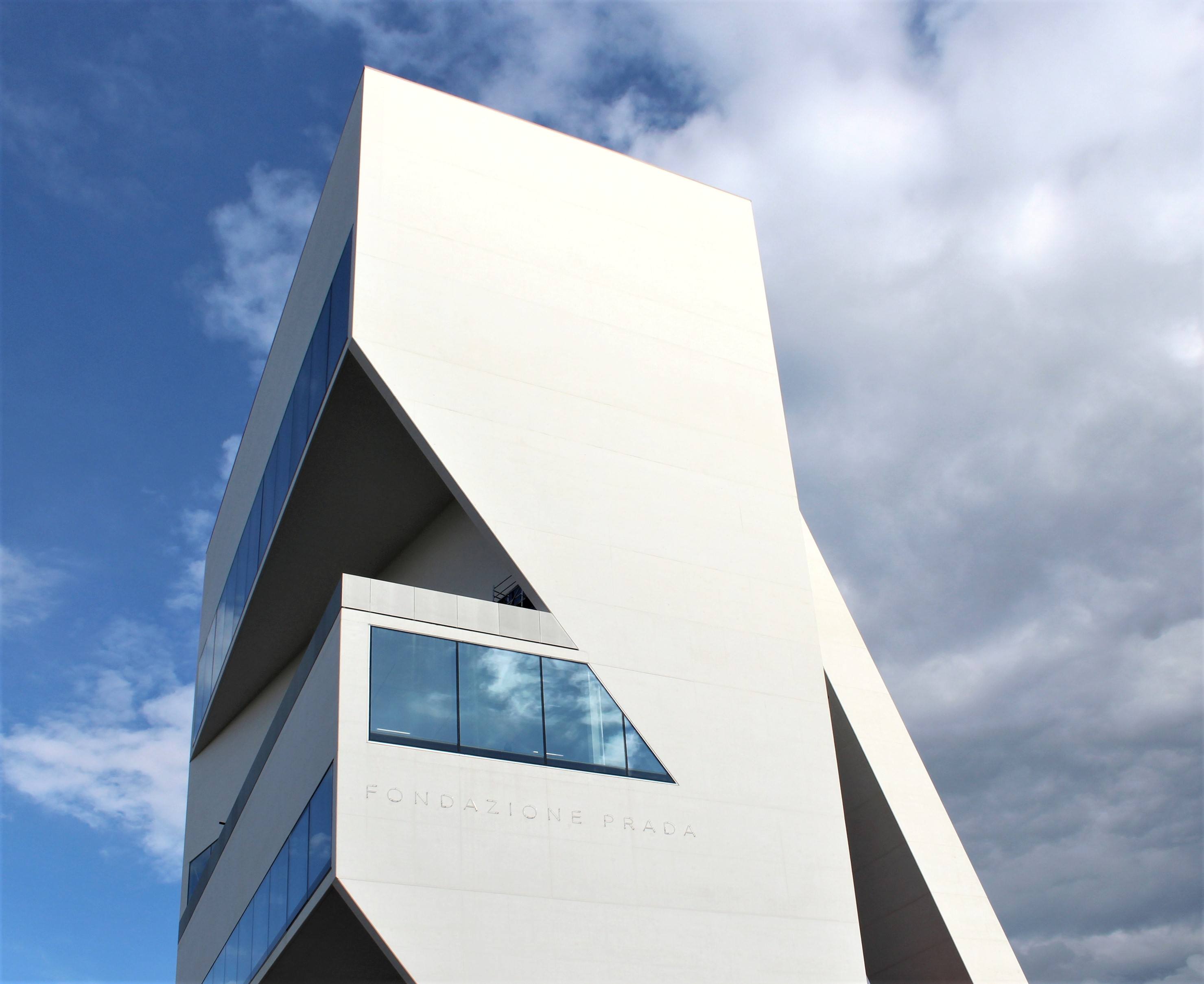 With the opening of the 60-meter high white concrete tower during the Milan Design Week 2018, Fondazione Prada is enriched with a new fascinating building. Together with the industrial spaces renovated to host temporary exhibitions, the existing gold-clad building used for the permanent collection, the large transparent inner volume of the Podium, the old cistern and the Cinema, Torre completes Rem Koolhaas' complex project to transform an early 20th century former distillery into an innovative space for modern and contemporary art.
Torre: a new landmark for Milan
Torre, which overlooks the great void of Porta Romana railway yard, is part of the new urban landscape of southern Milan, constituting a landmark recognizable from afar.
Each floor of the new building is unique in terms of spatiality and characteristics, thanks to a composition that alternates rectangular with trapezoidal plans and which provides an increasing height from the 2.7 meters at the lower floor to the 8 meters at the topmost. The external façades are characterized by a succession of glass and concrete surfaces, which give the different floors an exposure to light on the north, east or west side, while the top exhibition gallery is equipped with zenithal light. The roof is a panoramic terrace of 160 square meters with a rooftop bar, offering a perfect break for an architectural tour in Milan.
On the south side, a panoramic lift is characterized by an impressive diagonal structure that collaborates with the space and formally connects the tower to the depot.
Open since 2015, Fondazione Prada is a project based on the coexistence of forms, epochs, materials and inner landscapes that continually change, generating in each space a new equilibrium in which the conditions of old and new, opaque and transparent, horizontal and vertical, stable and unstable create unexpected harmonies.
Torre amplifies these concepts with its monolithic but articulated presence in which the mass of concrete is flanked by the transparency of the glass in a continuous alternation of plans that gives it a sculptural appearance.
Adaptive reuse: the OMA's approach
Together with the recent Fondaco dei Tedeschi project in Venice, Fondazione Prada represents OMA's new approach to the theme of reusing the existing. Koolhaas already expressed that vision in 2010's Venice Biennial, where he presented the exhibition Cronocaos, on the meaning of the past, and he approached it again in the 2012's edition of the event (which the Dutch architect curated), on the exhibit "Elements of Architecture".
•
Text by: Carlo Berizzi, from Guiding Architects Milan.
First image: A restaurant and a rooftop bar complete the new tower – Fondazione Prada by OMA. Copyright: Carlo Berizzi.
http://www.fondazioneprada.org/visit/visit-milan/?lang=en