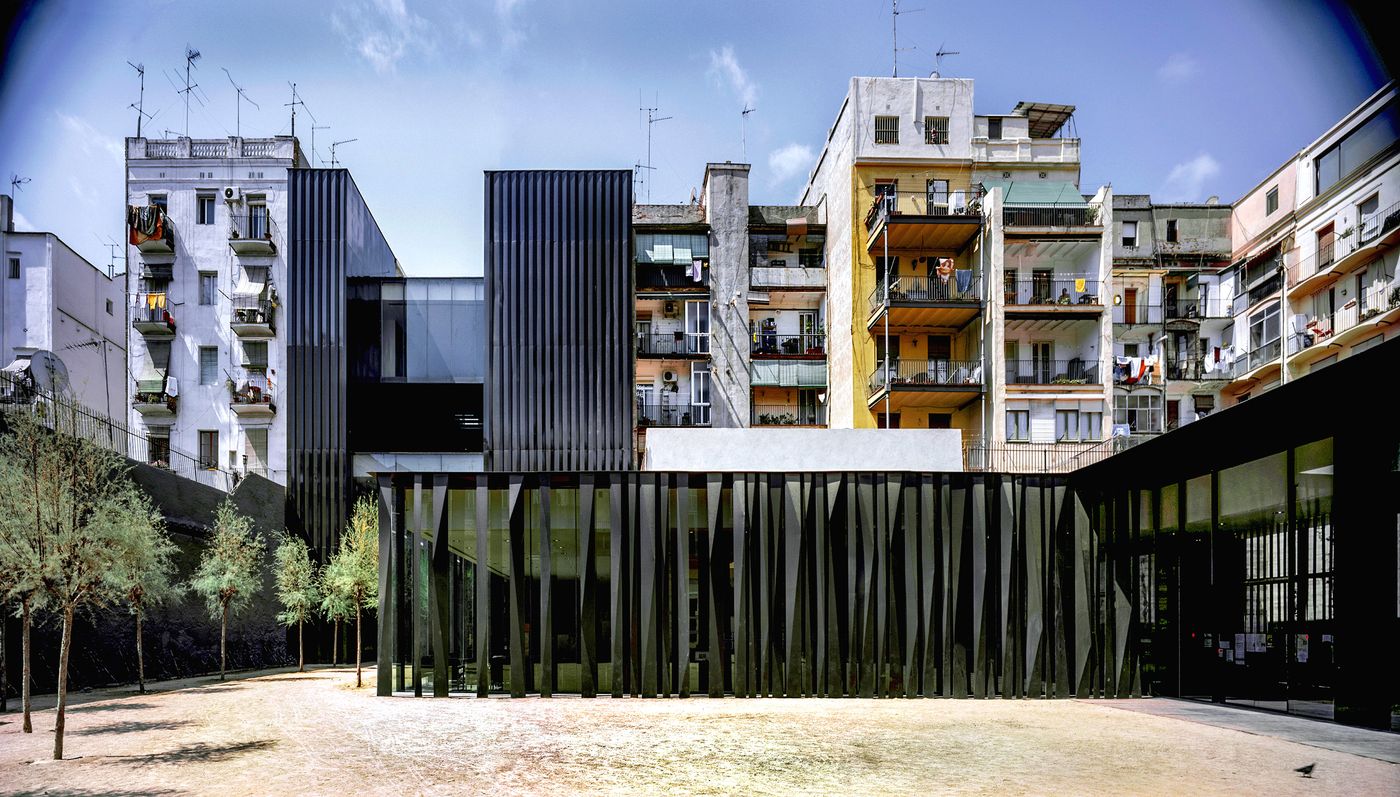 Dark and cold. Hard and abrasive. It is not materiality that connects RCR studio's architecture with the place. At times forming a thin layer of rust, at times reflecting the evening sun on the shimmering surface.
Determined, structured, taking an unequivocal stand. The place is rather anatomized than interpreted; divided with a knife, cut open, fragmented, and exposed. That way, their architecture instantly captures the genius loci.
They build landscapes, paths, abysses, boundaries, visions, focal points. Previously separate areas get connected, others completely disconnected. The reduction of form allows the uncovering of correlations. Despite the radical nature of their architecture, they interweave the notions of nature and art, in accordance with traditional Catalan architecture since Gaudí. Their projects are not just interventions within a given context, they often become landscape themselves.
Black boxes, whether in this part of the world, in Belgium or elsewhere. Their architectural vocabulary is recognizable, globally applicable. A place is not approached through the patina of the surface, the atmosphere of the material, but rather by analyzing the existing typology, topography, function, spatiality, and history.
It is all about form, space, light and shadow, about the "promenade architecturale". Richard Serra comes to mind. Just like him, they make a statement, provoke debate through radical ideas. One bumps into the wall and stands rooted to the spot. "I have never seen it this way before", some might think, while others might want its demolition to start immediately. Their buildings leave no one indifferent.
In spite of their predilection for the accurate and analytical, they remain complex. The library Sant Antoni-Joan Oller, which was inserted in an existing city block of Barcelona´s Eixample district, is both gap and juncture. The outdoor area Teatro La Lira, in Ripoll, is both pedestrian bridge and place to linger, house and passageway. This approach of "complexity and contradiction", as said by Robert Venturi, probably gives their architecture its poetic strenght. The first impression is misleading.
"We have learned to communicate simply with a look", says Ramon Vilalta about the work with his partners Carme Pigem and Rafael (in this video). This is not surprising, as loud chatter destroys poetry. For the same reason, their office isn´t located in the buzzing metropolis of Barcelona either. Instead, they ventured deep into the Catalan hinterland, nestled among extinct volcanoes at the foot of the Pyrenees.
The three architects from RCR studio, 2017's Pritzker Prize laureates, never cease to amaze us, standing out for their precision in thought, for carrying forward their own cultural heritage, for their global influence. Once again, they put emphasis on the fundamentals, on Firmitas, Utilitas and Venustas. Architects who still create genuine architecture. Black is black.
Author: Hans Geilinger, from Guiding Architects Barcelona.
First Image: "'Biblioteca Sant Antoni – Joan Oliver', library and senior citizens center, 2007, Barcelona, Spain. Copyright: Hisao Suziki".
http://rcrbunkafundacio.cat/fons-rcr/obres/