Serralves: House of Cinema Manoel de Oliveira and a Treetop Walk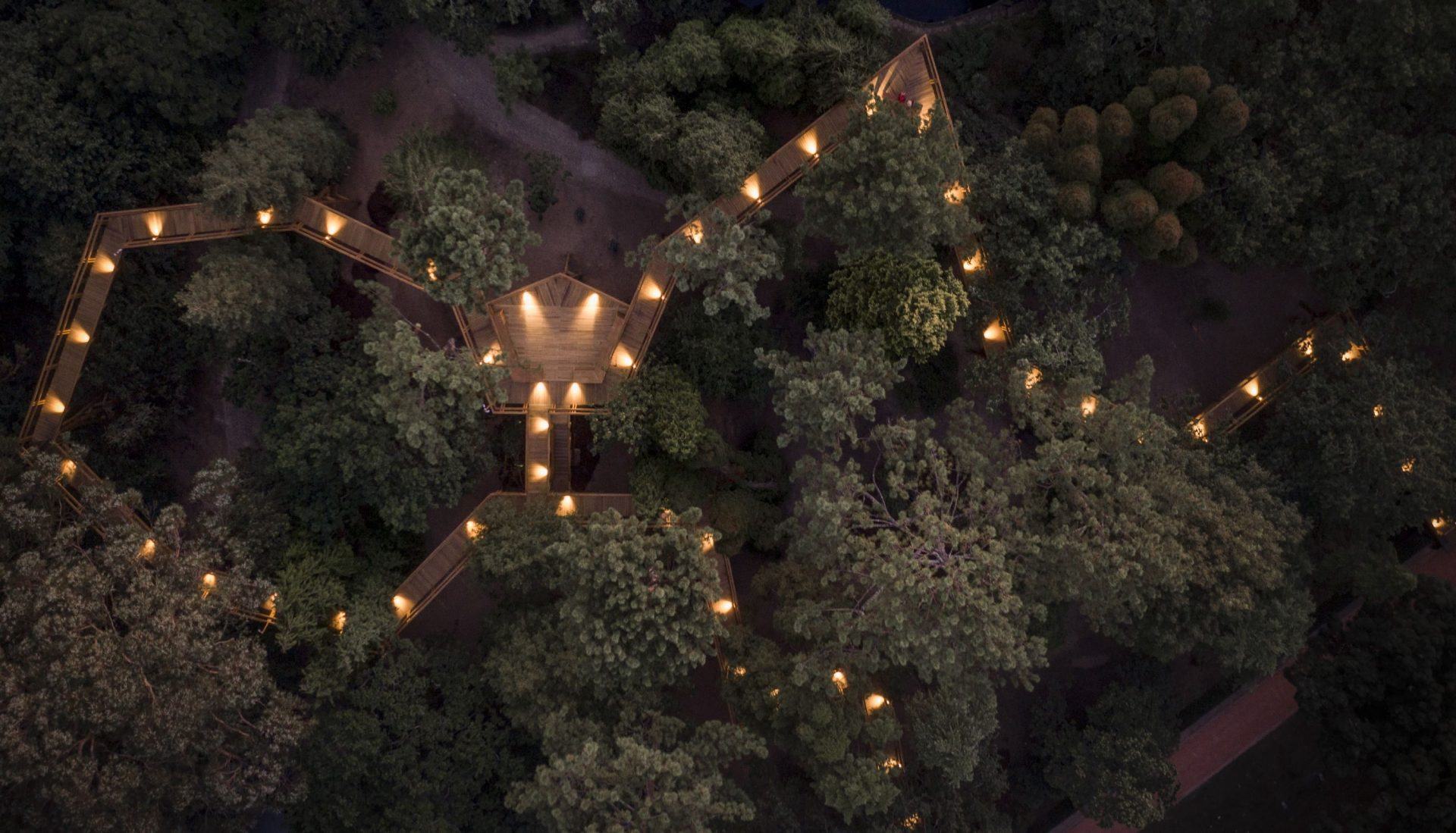 Two facilities that attract new audiences to Serralves Foundation in Porto.
In 2019, two amenities were inaugurated that enriched Serralves where the Museum of Contemporary Art, designed by Siza Vieira, was already located: the House of Cinema Manoel de Oliveira and the open-air Treetop Walk.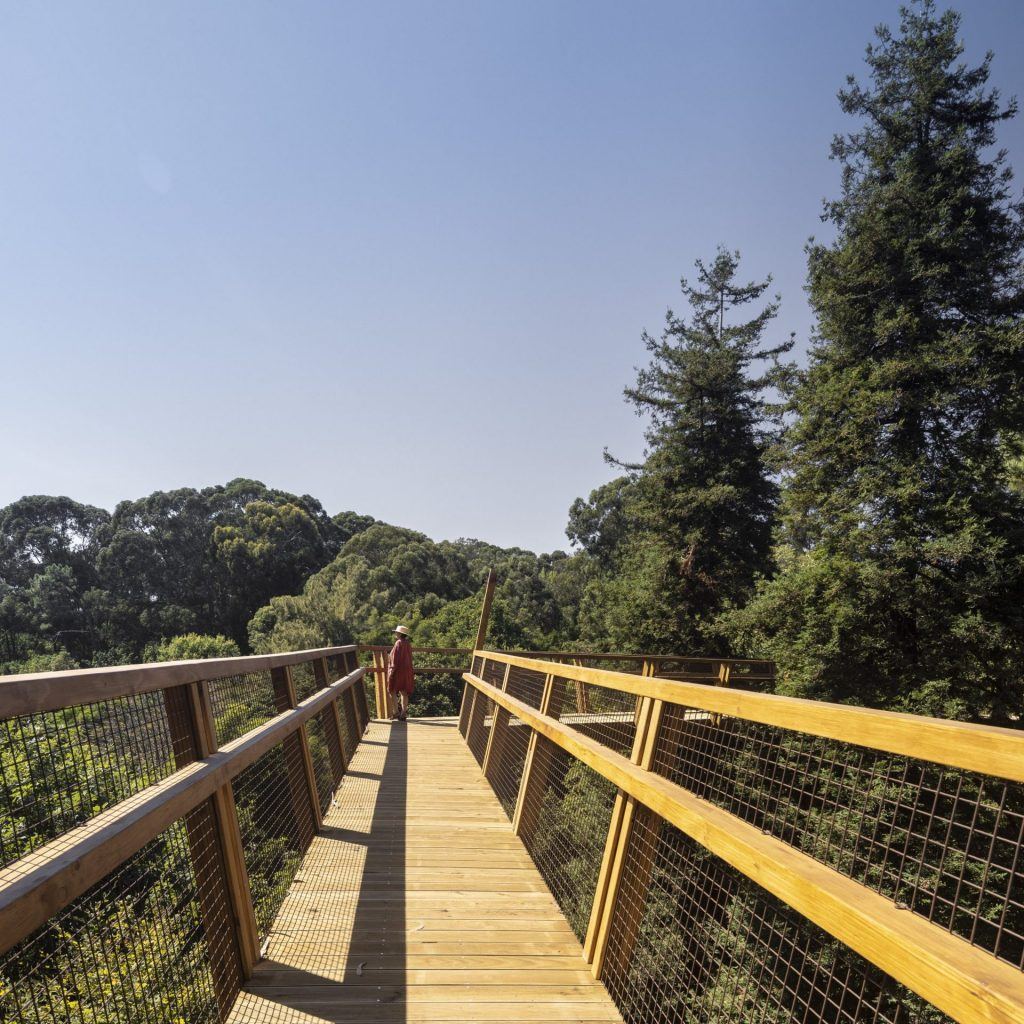 Siza Vieira and Manoel de Oliveira
The House of Cinema Manoel de Oliveira gathers two of the most internationally renowned names in Portuguese culture: the filmmaker Manoel de Oliveira and the architect Siza Vieira, the author of this project.
The Serralves Foundation invited Siza when Oliveira was still alive, to create a space dedicated to cinema. From the dialogue between them, the House of Cinema was born. It includes the refurbishment of the old garage of Serralves House (a modernist building designed by Marques da Silva) and adds an auditorium in an independent building.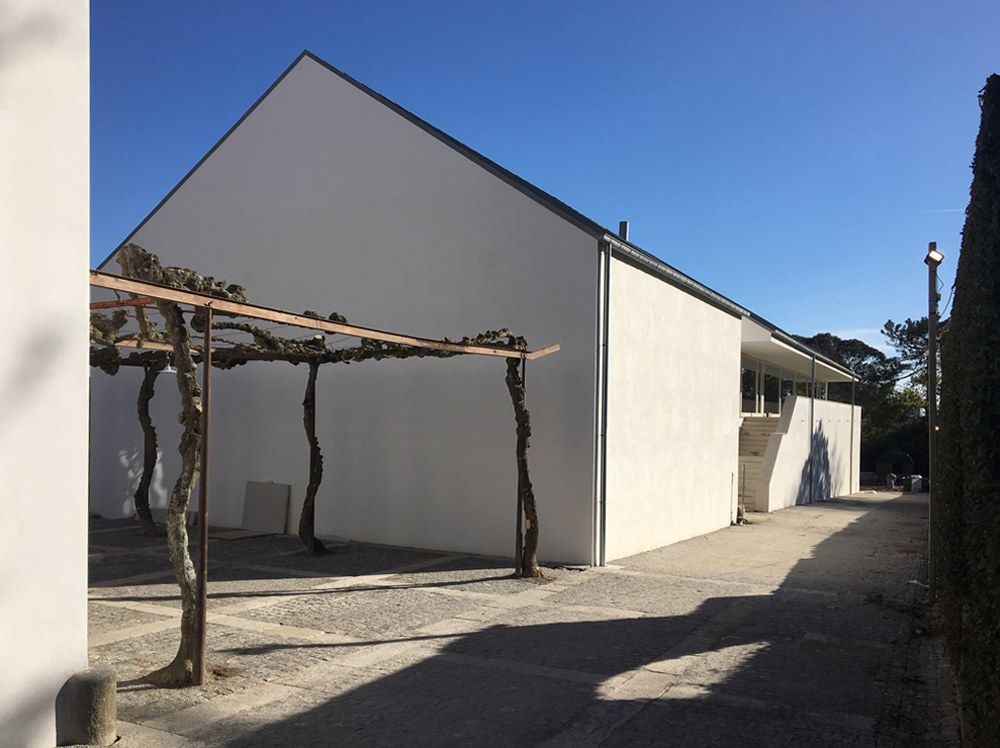 The domestic scale sends us to the imagery of the filmmaker, blending the Douro landscapes with "Porto of my childhood", an autobiographical movie made by Manoel de Oliveira in 2001, which is evident in the wisteria covered courtyard between these two volumes. The content is not indifferent to the container, and in its mixture, we are taken to a new dimension foreign to the cosmopolitanism of the Museum of Contemporary Art. Here the cosmopolitan aspect arises from the deep cultural roots anchored in the North of Portugal.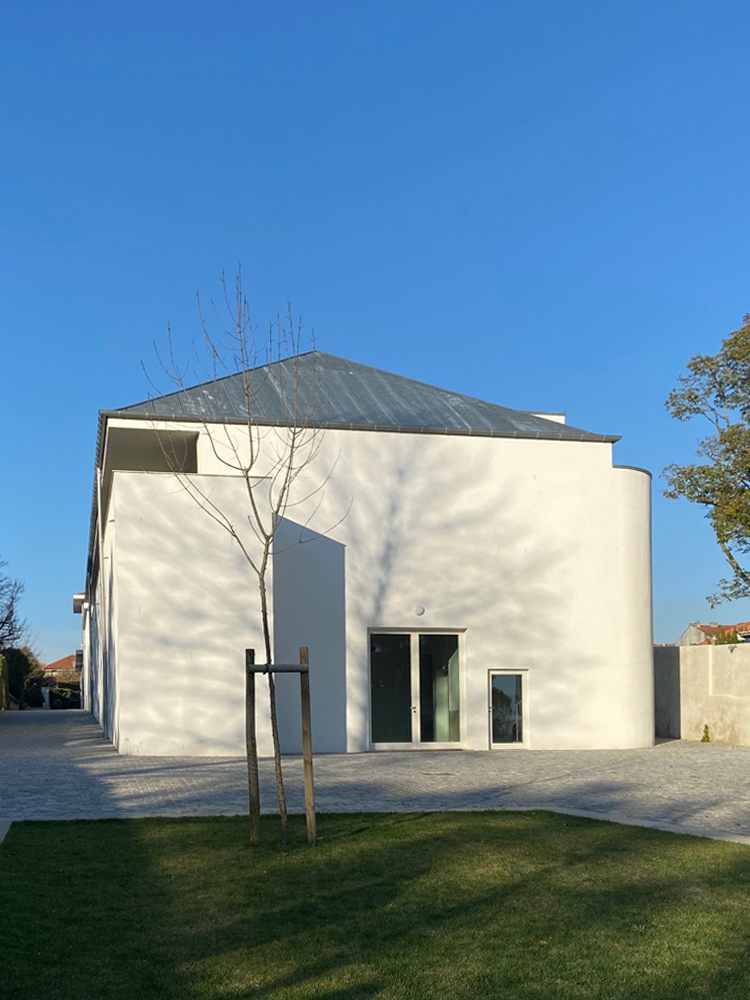 "Close to the sky, near the earth"
A little ahead, the Treetop Walk was built: a pathway that starts at ground level and reaches 25 meters high, wandering between the tree's canopies, without touching them. The high wooden and iron pillars are carefully designed to not interfere either structurally or visually with the trees of the park, which are its reason for existing. This walkway offers another experience of the park allowing a closer observation of fauna and flora. Along approximately 500 meters, new horizons unfold, from the view of the far-away sea to the smallest detail of the cork oak bark. "We are between treetops, closer to the sky, but so near to earth", as says Carlos Castanheira, the author of the project.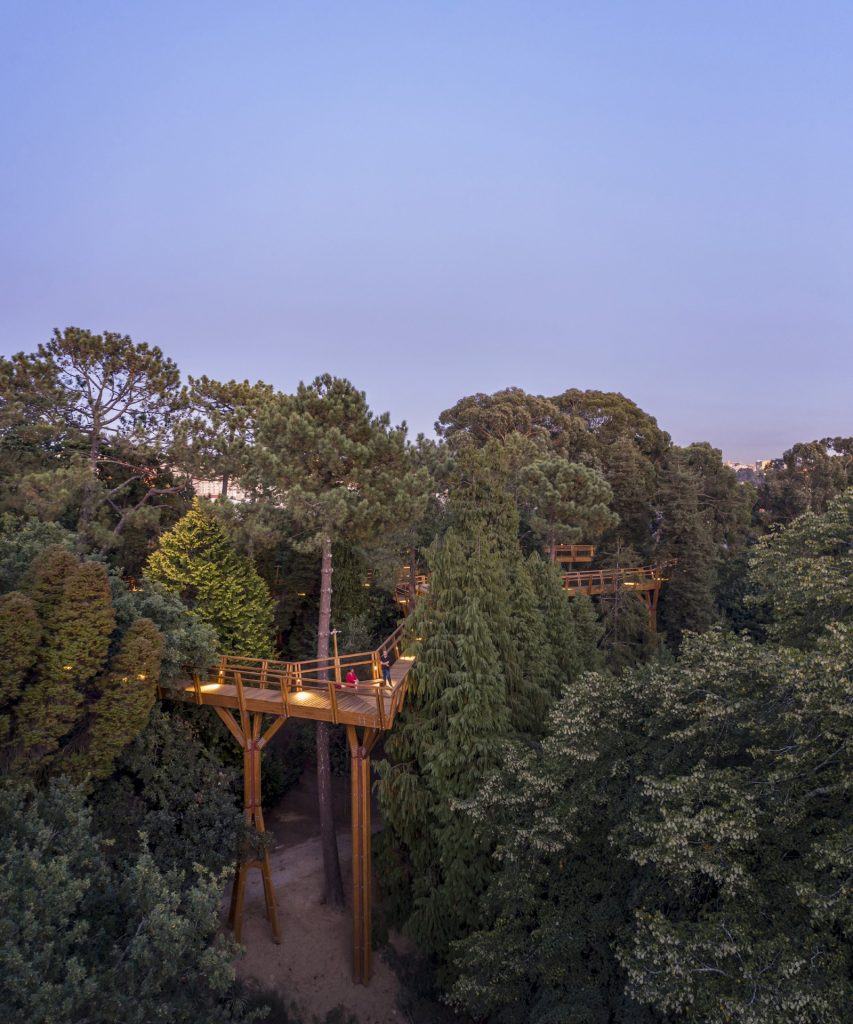 Right now, and even more with the passage of time, these two facilities will become part of the park, as if they had always been there. Come with us and immerse in these cultural and natural worlds.
Text: Cristina Emília R. Silva, Cultour. Guiding Architects Porto/Lisbon