St. Pauli, a World War II bunker turns green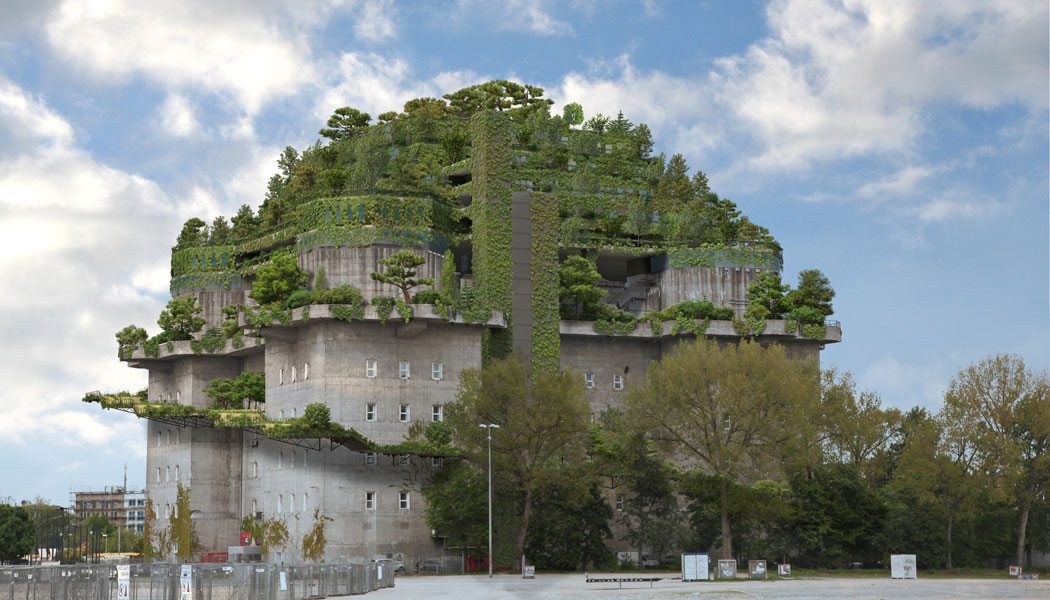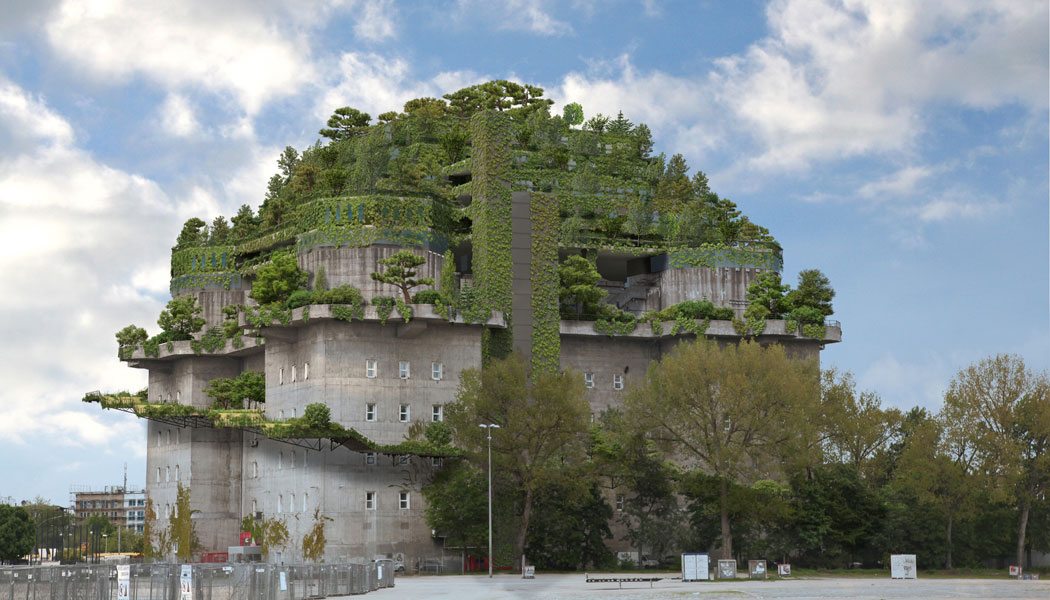 The impressive Bunker St. Pauli, right in the heart of the Hamburg, will be extended by five new floors in shape of a pyramid. One of the project's most eye-catching features is the landscape design: a spectacular roof-top garden, in all likelihood one of a kind in Germany, with a fantastic panoramic view over Hamburg, in line of sight of the Elbphilharmonie and a leafy and meandering green walkway, that will surround the bunker.
The bunker will host in addition to the new public rooftop park, a memorial for the victims of the Nazi regime and the Second World War. They will be located alongside with spaces for a neighborhood center, exhibitions and a hall for sports and cultural events.
Some details of the new Bunker St. Pauli
NH Hotel Group has won the tender to operate the new nhow Hotel, that will be built on the top of the stunning Bunker St. Pauli. The building will have 136 rooms, a bar, a café and a restaurant. It is scheduled to open mid-2021. The differentiating factor that tipped landlord EHP Erste Hanseatische Projektmanagement GmbH and property developer Matzen Immobilien GmbH & Co. KG in NH Hotel Group's favour was its comprehensive proposal, including plans that dovetail with the creative scene in the Schanzenviertel district in St. Pauli.
Built in 1942 in just 300 days, with the use of forced laborers, the bunker on Feldstraße was one of two so-called flak towers, initially intended primarily for air defense. It was also propaganda of the Nazi regime. During the World War II, tens of thousands of Hamburgers found protection against Allied air raids. Meanwhile, the bunker St. Pauli has long been home to companies from the media, culture and creative industries, and will remain there after the hotel is built on the rooftop.
Text by Torsten Stern, Architecture Tours in Hamburg.