Phantom and Phoenix. The long story of the Istanbul Opera House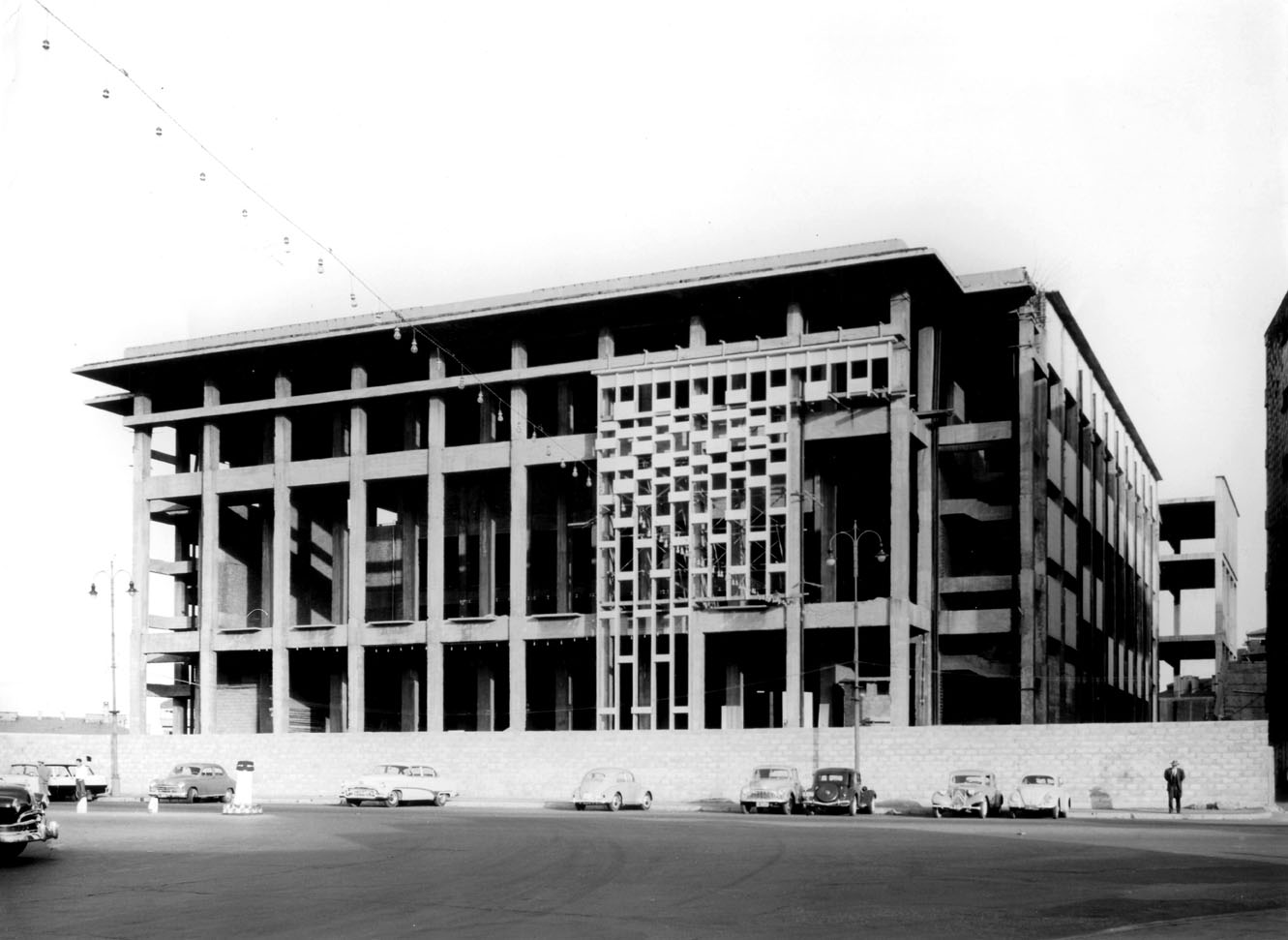 The Istanbul Opera House; "Atatürk Cultural Center" is back. Finally! It opened officially in October 2021, but the whole building complex will be completely available to the public in March 2022. The adventures of the opera house started way back, in 1946, when Auguste Perret made a pre-design for the Istanbul Cultural Palace. However, the municipality as the patron, didn't have enough resources to finalize the construction and as a result, for more than 20 years an unfinished building dominated like a phantom the eastern border of the prominent Taksim Square. In the meantime, Hayati Tabanlıoğlu, a well-known Istanbul architect, had taken over the project in 1957 to finish the misery, but the realization and opening could happen more than a decade later in 1969. Just two years after the opening, in 1970, the building burnt down completely. Tabanlıoğlu did the renovation following the same project with necessary technical novelties. After another seven years of renovation, the Opera, now called Atatürk Cultural Centre, reopened in 1977.
The new building had one large and two smaller stages, a cinema, a large exhibition hall. The large inviting glass façade with locally produced steel elements became the symbol for Taksim square. The architect worked with famous Turkish ceramic artists for the design of interior and exterior details. The new building functioned for 30 years until the government decided to close it down in 2008 under phony pretexts.
Fierce discussions against the government's move couldn't prevent the demolition of this protected building. The government handed the project directly over to Murat Tabanlıoğlu, the son of the former architect. He tried to keep some of the iconic values like the façade and the ceramic details. While the old building was one large unit, the new Atatürk Cultural Center covers the whole plot and connects the surrounding streets to Taksim square.
A main concert hall, a large theatre hall, a multi-purpose hall, a small cinema, art-educational facilities for children, a library, large exhibition spaces, a museum, a design shop, coffee shops, and restaurant areas were all designed to match the spatial and technological needs of the 21st century.
While the father architect's glass façade invited for an illuminous interior, the son architect changed the focus of attraction. He designed the concert hall as a globe visible from outside. The globe was cladded with specially designed sexy red ceramic tiles and now they shimmer invitingly through the glass façade towards Taksim square. After spending 44 of 75 years of its existence as a phantom, this is the third appearance of the Opera phoenix. Let's hope, that the spell is broken and everybody can uninterruptedly enjoy the arts here peacefully.
Text by: Zeynep Kuban, GA Istanbul