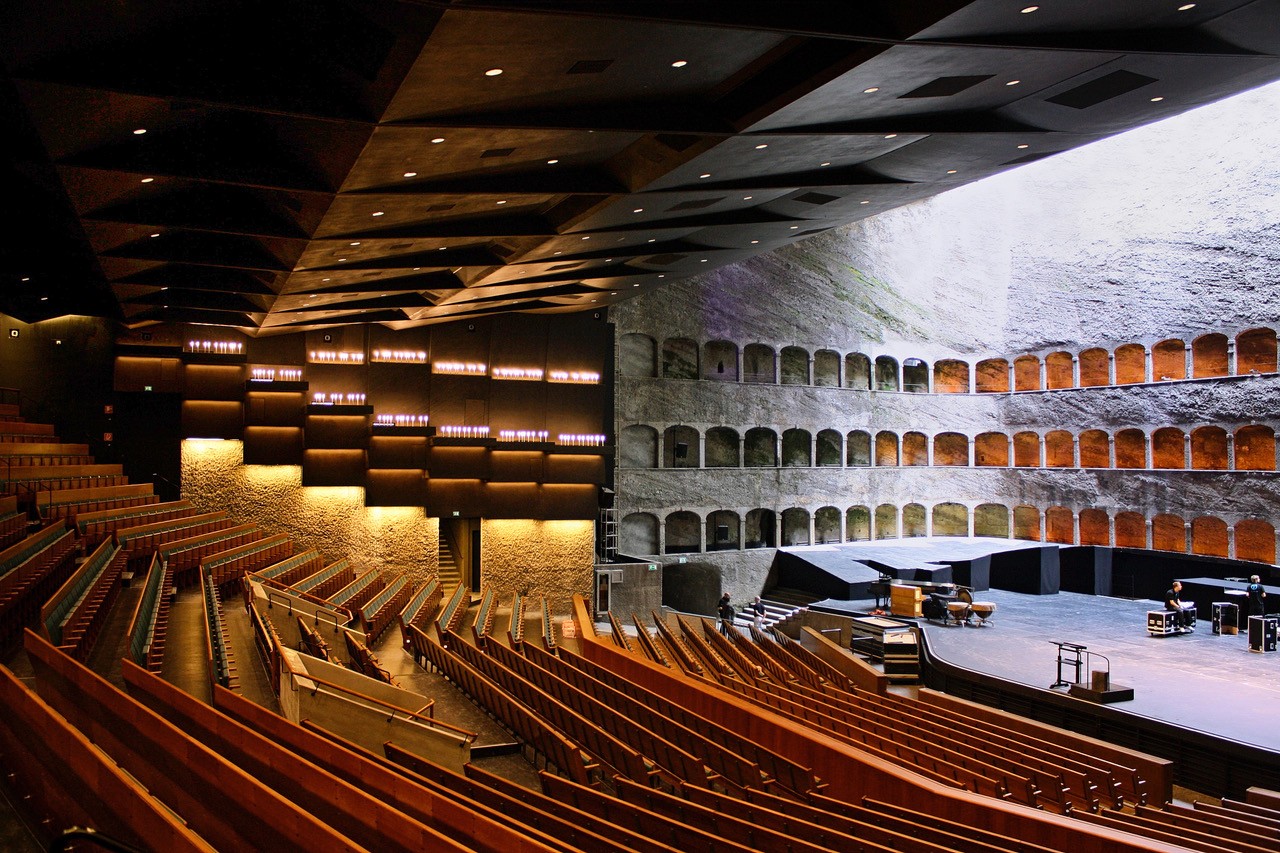 The UNESCO World Heritage site of Salzburg will soon attract thousands of visitors again, with the famous festival that offers high-profile productions in stages of unique architecture.
The reality of building processes without myths
Like the famous urban development theorist Camillo Sitte always recommended – that the best way to capture the essence of an unknown city is to watch it from a high location and also visit its best restaurant –, Guiding Architects Salzburg will share special insights and culinary delights in its expert architectural tours.
Our starting point is the Mönchsberg, which as well as the other city mountains, offers a wide range of views over the World Heritage site of the historic old town, protected by UNESCO since 1997.
The geographer Alexander von Humboldt may have already praised it over 200 years ago: "I regard the regions around Constantinople, Naples and Salzburg as the three most beautiful on Earth." Salzburg is a unique place, definitely, but Humboldt's authorship on that sentence – which can be found in many guidebooks – is scientifically uncertain. Guiding Architects Salzburg, though, gets to the bottom of myths like these, by competently shedding some light on the city's often complex planning and construction processes.
The festival area: architecture, music and scandals
Salzburg's festival area has been accompanied by some scandals, but it is a good example of the agglomeration of several modifications and new constructions, that characterize the cityscape and its image.
A successful combination of old and new is found at the 2010 Felsenreitschule theatre with its mobile roof. The contemporary design of the auditorium interior by the local architects HALLE 1 forms a symbiosis with 96 baroque stone arches, which have already shaped the stage design for hundreds of productions and were probably conceived by the famous architect Johann Bernhard Fischer of Erlach in 1693.
The Old-City-Hotel "Blaue Gans", directly beside the theatre, offers contemporary architecture with historical substance and an exquisite kitchen.
Unipark: Studying with a view
Without descending from the Mönchsberg, you can also reach the Unipark Nonntal Faculty of Cultural and Social Sciences, which was built by SEP Architekten in 2012. Whether you are looking for a rest on the reading staircase of the library or for coffee on the roof terrace with sensational views of the fortress and the Alps: with Guiding Architects Salzburg you will always get to discover the city's architectural and special urbanistic backgrounds!
Take advantage of the opportunity to visit Salzburg in the summer and kill three birds with one stone: you'll discover excellent architectural tours, stirring festivals and sensational delights!
•
Authors: Norbert Mayr and Jana Breuste, from Architouren Salzburg, member of Guiding Architects.
First image: One of the most unmistakable stage settings of the world: the Felsenreitschule with its 96 árcades from 1693 and its auditorium renewed in 2012. Since then it also has a mobile roof. Copyright: Norbert Mayr.
http://www.architouren-salzburg.at/home.htm
http://www.halle1.at/prj/135-1.html
http://www.s-e-p.de/bauten-projekte/c/bildung/p/uni-park-nonntal-salzburg/