The sustainable transformation of the foundry Gjuteriet into an office building: the next step in developing Varvsstaden in Malmö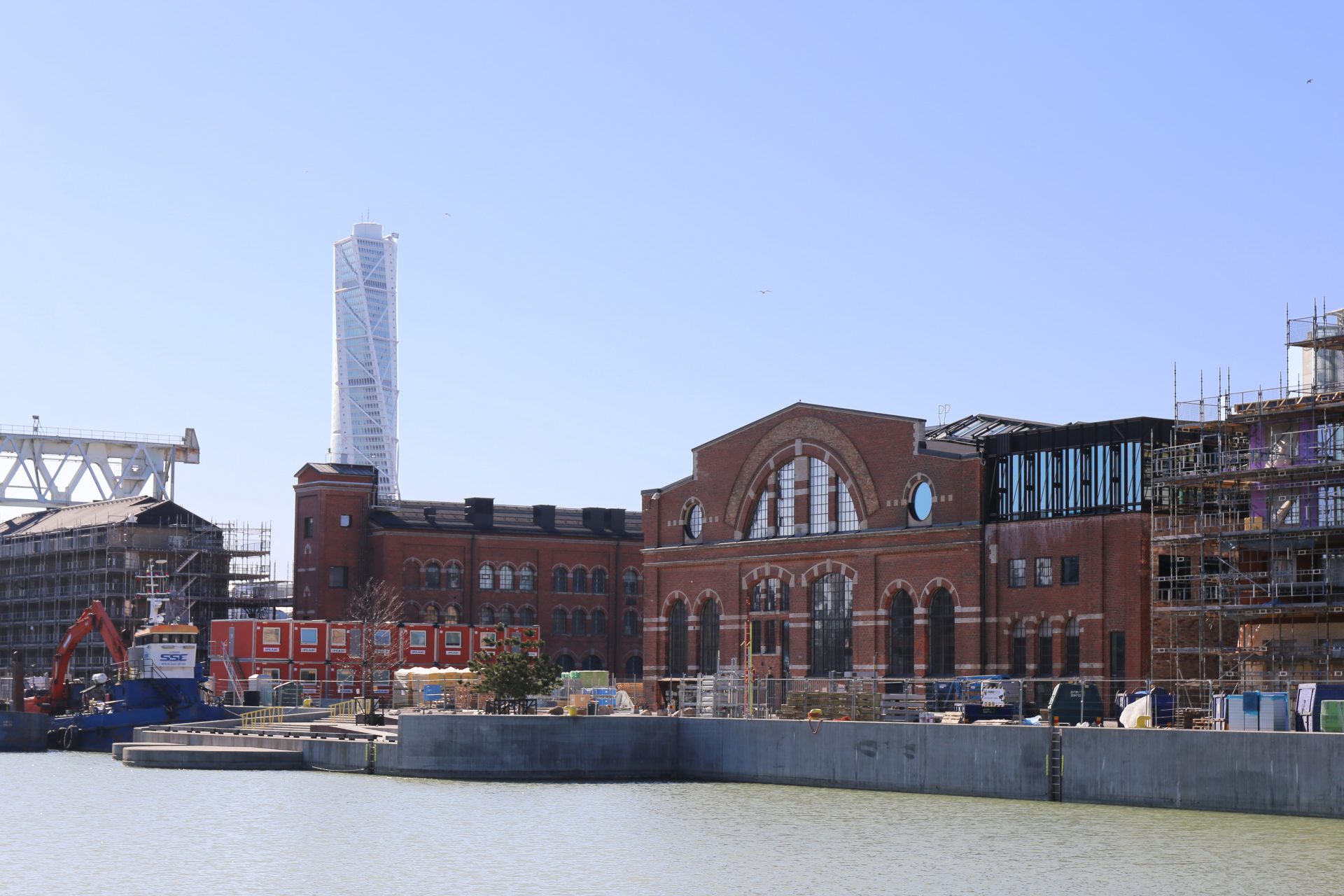 In between the praised Western harbour development and the charming city centre of Malmö lies Varvsstaden ("shipyard city"), an old industrial shipyard which is undergoing a large regeneration process. The company Varvsstaden AB oversees transforming this 18-hectare dockyard into a new sustainable city district. The latest addition Gjuteriet ("the foundry"), designed by Kjellander Sjöberg, has just opened its doors. Its sustainable transformation into Oatly's new headquarters follows the ambitious guidelines laid out for the area and undoubtedly makes it a new destination for our guided architectural tours in Malmö.
Reimagined office space
The architects found a ruin when they inspected the foundry of Kockums, a Swedish ship builder company that made its mark on Malmö´s development. Yet they decided to keep as much as possible, thereby preserving the districts character and reducing the ecological footprint. The transformation secures the foundry's history and identity – still present in its impressive dimensions and raw materials.
The generous spatiality was kept by designing new additions as volumes floating in space. This creates visual and spatial links across the office. Stairs and hallways were over dimensioned to give space to informal meetings. The building will eventually open to its surroundings, with a public program on the ground floor, reaching out to the adjacent public space and quay.
Repurposed material
To support the sustainable transformation Varvsstaden AB created a Sustainability compass, an ideas catalogue and a Materials catalogue. Gjuteriet is a class example in implementing this strategy, especially in reusing present materials. The main characteristic steel structure was kept as a frame for development and the bricks were reused in the facade.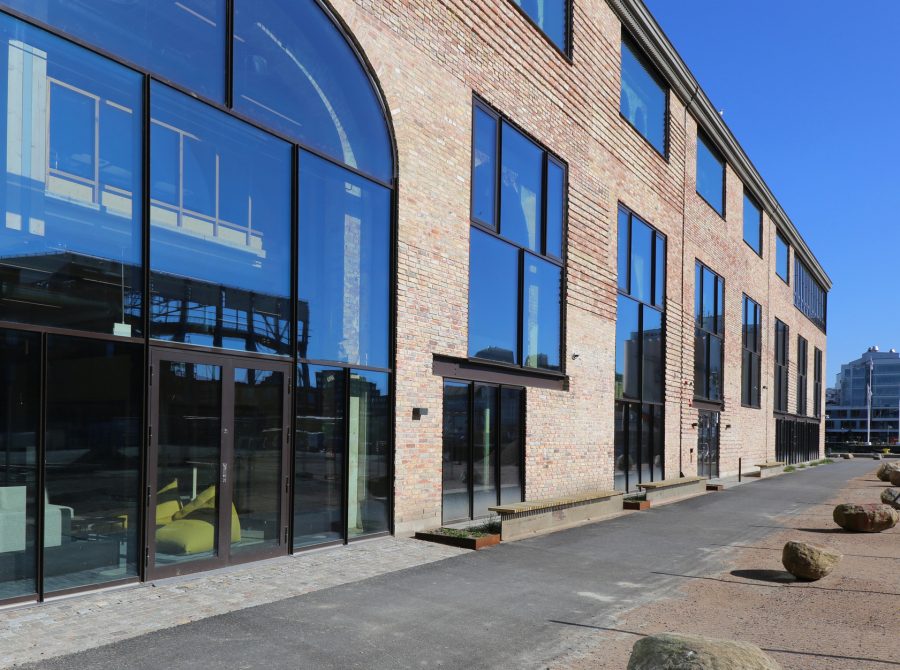 Patchwork facade with recycled bricks. Photo by: ©Marrije Vanden Eynde
From other deconstructed buildings on site, the architects reused amongst other stairs and perforated steel plates. All new elements were constructed in wood, a lightweight and sustainable material. Therefore, there was no need to reinforce the existing foundations.
The largely circular and sustainable transformation of the old foundry in Malmö is just one step on the way. With an exciting future development of housing, offices, a university campus and three new bridges, Varvsstaden promises to be a fixed part of our architectural guided tours in Malmö for years to come.
Text by: Marrije Vanden Eynde, Scaledenmark
https://www.varvsstaden.se/
https://kjellandersjoberg.se/en/projects/project/gjuteriet/