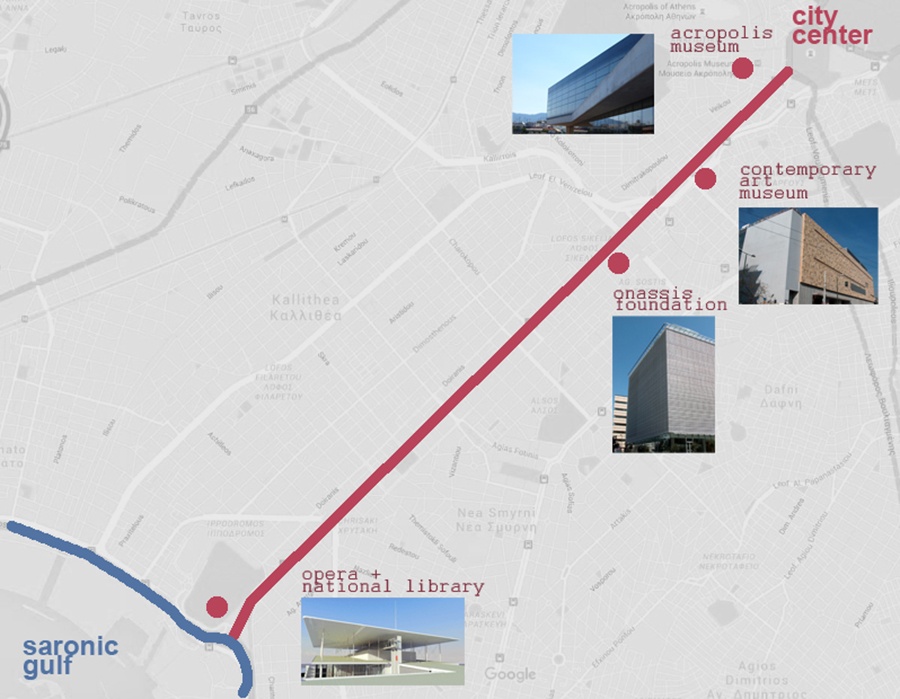 Running southwest to northeast, Syngrou Avenue connects the city center of Athens to the sea front of the city.
After the completion (end of 2016) of Stavros Niarhos Cultural Center, in the coastal area of Faliro, this major road will become the connection between the important Cultural Institutions of Athens.
At the beginning of this new cultural axis we find the Museum of Acropolis, a work of the Swiss-born architect Bernard Tschumi. Open since 2007, the museum became immediately a major attraction with its transparent inner spaces full of light, creating the ideal conditions for the exhibition of a unique sculpture collection.
Only half a kilometer further down towards the coast we can find the new museum of Contemporary Art, a project of 3SK architects. The museum is located in an old brewery building, famous for its extremely longitudinal form, made by the Greek architect Takis Zenetos, in 1957. The opening of the museum is scheduled for 2016.
The next hotspot on the cultural axis is the Onassis Cultural Center, placed one kilometer further in the same direction. It is a project of the French Architecture Studio, completed in 2010. Rectangular white marble bands, covering all four facades, show an interesting innovative use of this material.
Arriving to the coast, on a plot which faces the Saronic Gulf and at a distance of 4.5 kilometer from the city center, the new cultural complex of Athens is close to completion. The project of the Italian architect Renzo Piano will house the new National Library of Greece and the National Opera, surrounded by a 170,000 m2 large landscape park, and will be a strong landmark at the end of the new Athenian cultural axis.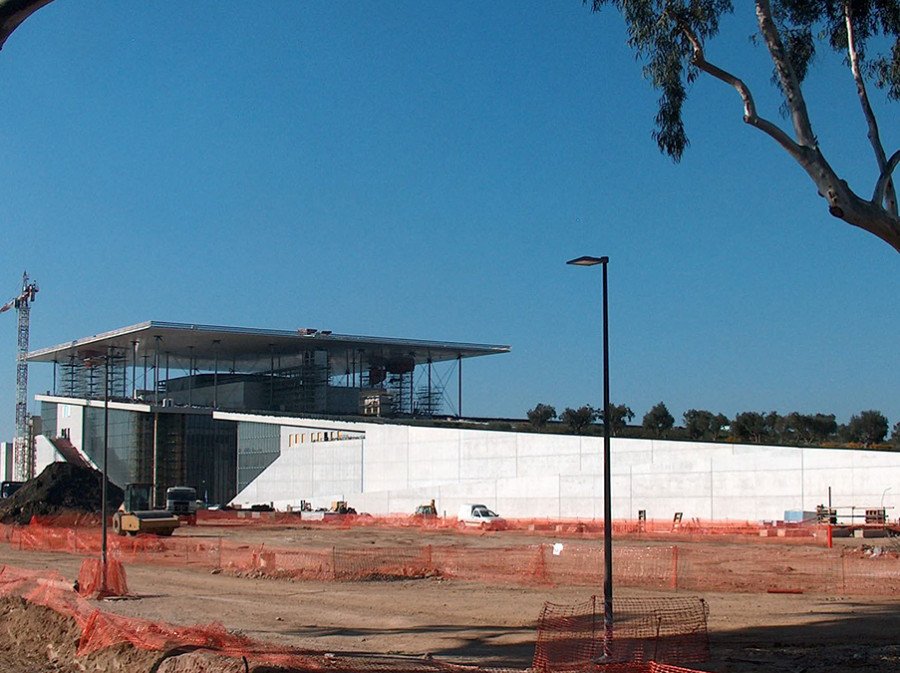 Text by Minas Papadakis, ARCULT.gr
For more information please visit our Destination ATHENS.