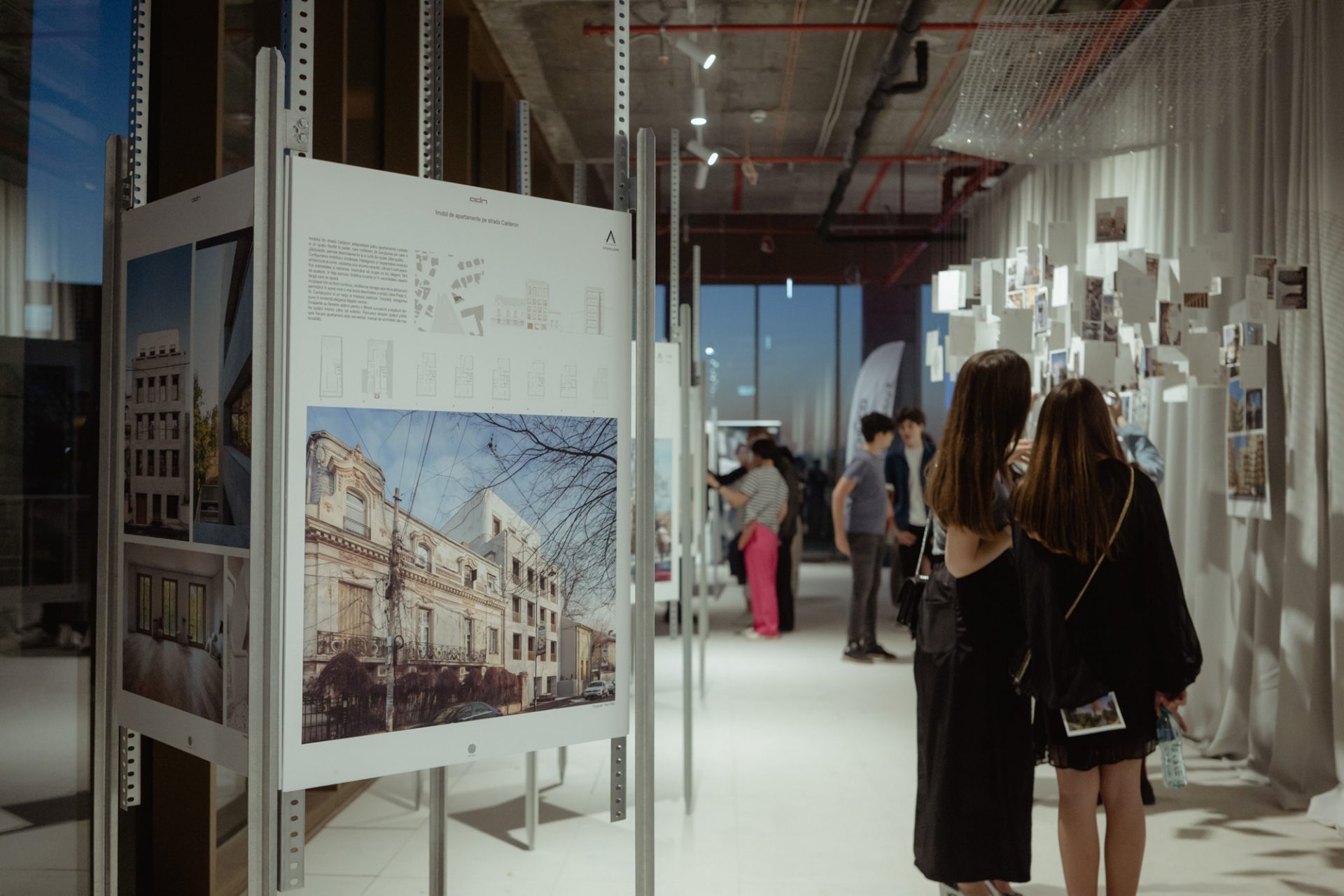 "Out & About: Discovering Architecture with the 2022 European Union Prize for Contemporary Architecture – Mies Van Der Rohe Awards (EUmies Awards)", took place last May in more than 25 European cities where the shortlisted works of the prize are located. Organised by Creative Europe, Fundació Mies van der Rohe and the expertise of Guiding Architects, citizens had the opportunity to learn much more about the projects in their cities or the places visited with the authors, clients and people who know them well.
Here is a short overview of the event dedicated to the Urban Spaces 2 / Mumuleanu 14 Apartment Building project.
OPEN DOORS AT ADNBA
An exhibition of ADNBA's work,
accompanied by a special
presentation of Mumuleanu 14.
ADNBA Open Doors" took place on the rooftop of one of its completed projects, the Millo office building in the heart of Bucharest, and was part of the Romanian Design Week, the largest event dedicated to the creative industries in Romania. The event included an exhibition of ADNBA's work, talks and a special presentation of their shortlisted project for the EUmies Awards 2022: Urban Spaces 2 / Mumuleanu 14 Apartment Building.
Project by:
ADN Birou de Arhitectura
Collaborators:
Romanian Design Week and
The Institute Forte Partners
At Guiding Architects we have tried to collect photos from all the events of the EUmies Awards 2022. We will be publishing so that you can remember them or, if you couldn't attend, you can get an idea of how amazing they were.
If there is one you would especially like to see, don't hesitate to comment here or on our Instagram!