Warsaw, architectural tour through a multi-layered metropolis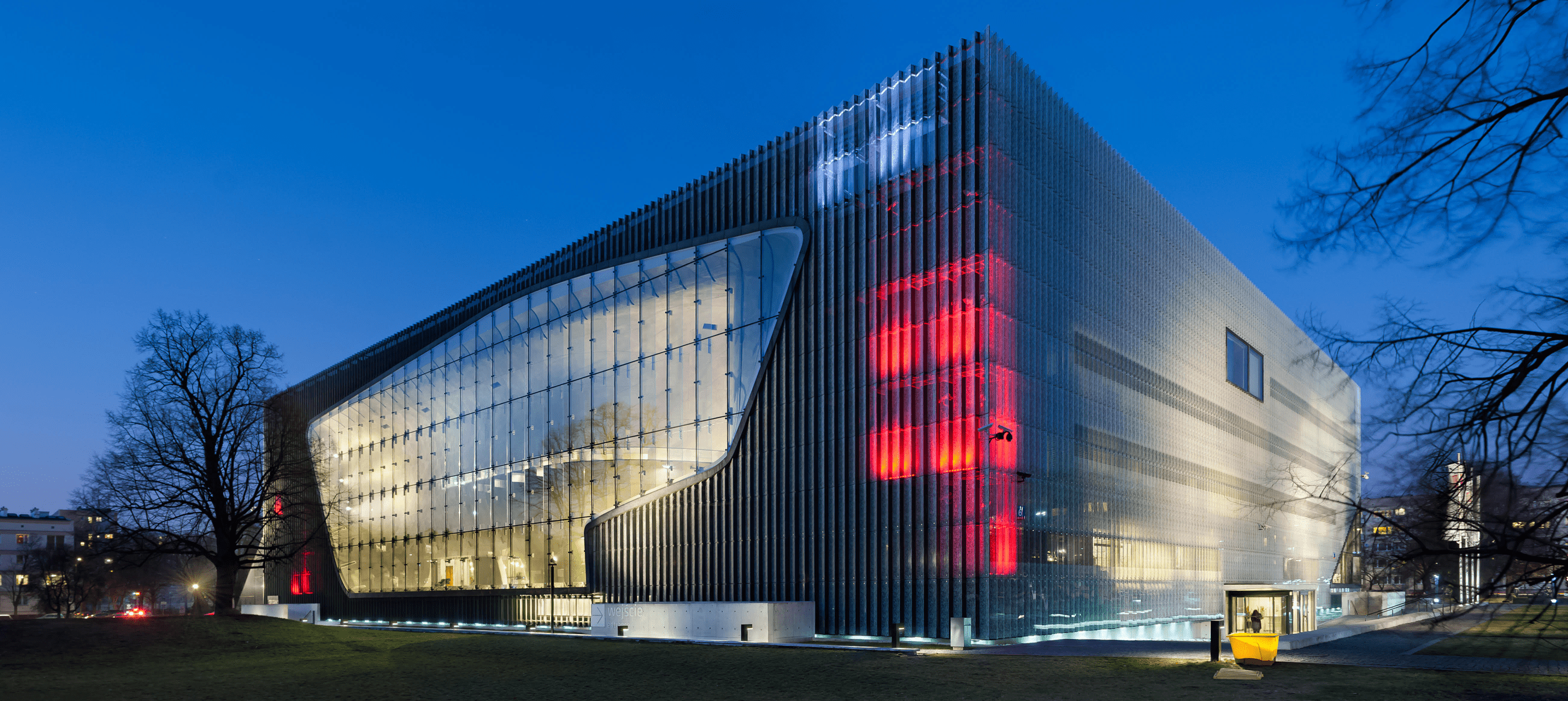 Warsaw is a unique Polish city. Grzegorz Piątek, an architecture critic and one of our guides has called it "a city made in Photoshop". It's a strange puzzle, a city of phantoms and after-images, where the present, the past and once imagined future seem to coexist on equal grounds. Therefore, there is more to the city than there might appear
at first glance. This is what makes Warsaw an extraordinary destination for architectural tours — a multi-layered metropolis, not in the context of traditional archeology — because Warsaw can't compete with Rome or Istanbul in this matter, but in the field of expert tours in the archeology of urban and architectural ideals, layers of concepts, plans, dreams, past and present potentials. The contemporary office buildings and museums, like Polin Museum or Copernicus Science Centre go by side with modernist housing estates, the Palace of Culture and Science – a city symbol and a perfect example of a Stalinist architecture, and the Old Town tenement buildings – in fact, the newest Old Town in the world, as they have been completely rebuilt after Second World Two.
Decoding the city language
One can have the impression that Warsaw speaks an unknown language, but the process of decoding it can be quite fascinating. We help better understand it by showing the contemporary city through professional tours for architects and engineers, acknowledging that its architectural and urban shape is also the effect of the past and the unfinished future. Buildings and urban complexes presented during our guided tours in Warsaw are conceived to meet practical needs, pursue urban modernization, as well as, to serve the propaganda of the former political era.
Professional tours with personal insight
In 2012 we started offering professional guided tours for architects around the district of Muranow in several thematic routes. Our four guides, including authors of this text: Beata Chomątowska and Maciej Mahler, share their personal experiences and unique knowledge, providing information that goes far beyond what can be found in standard guide books. On special request we offer exclusive curated tours of buildings, complexes and whole districts, focused on Warsaw 's Modernism as well as contemporary architecture.