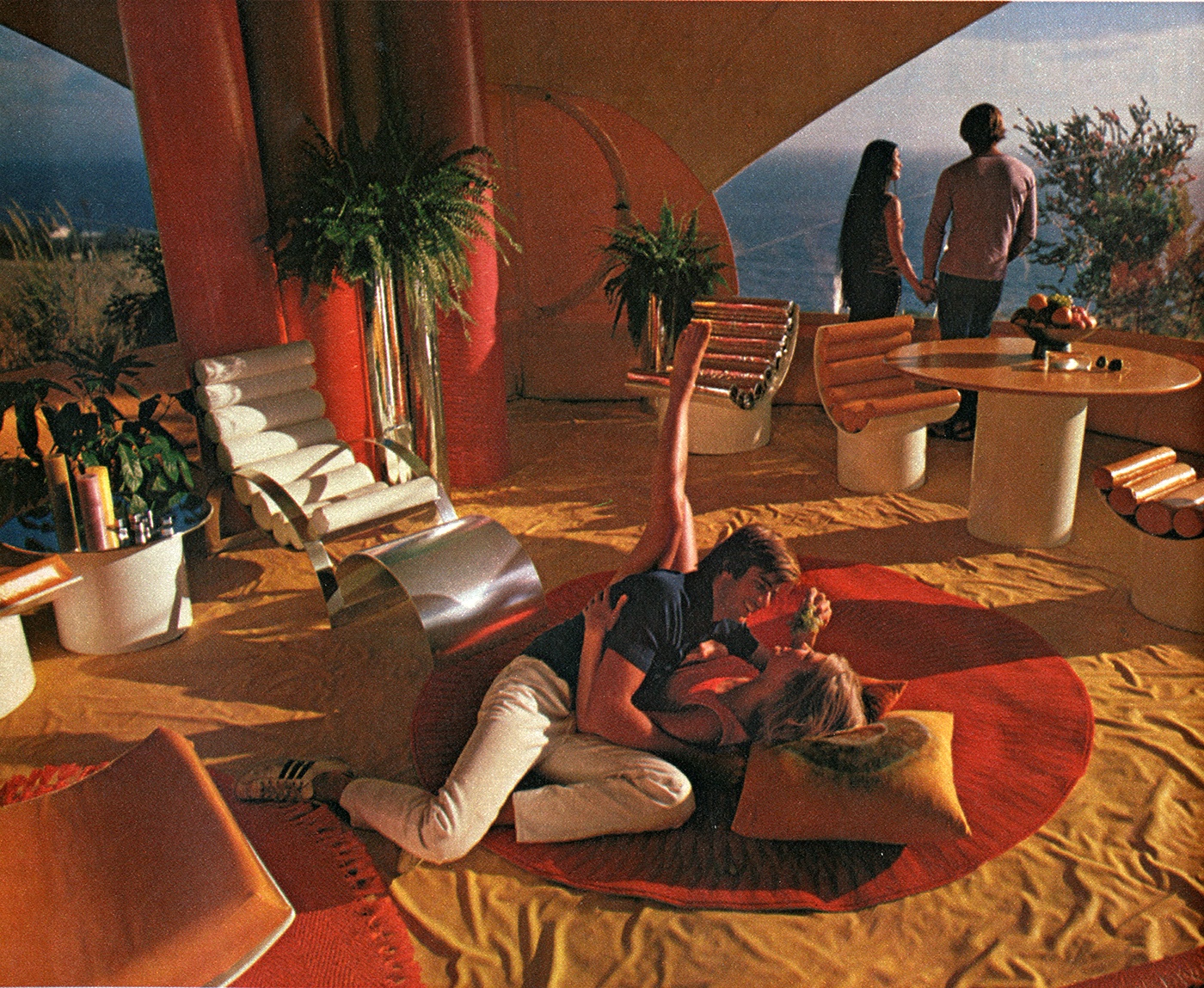 This is an unorthodox exhibition examining how Western predominantly male culture has imagined and built spaces for intimacy. Projects range from Jeremy Bentham´s Panopticon to Hugh Hefner´s Playboy Magazine. To see at CCCB Centre de Cultura Contemporànea de Barcelona, until March 19th, 2017.
http://www.cccb.org/en/exhibitions/file/1000-m2-of-desire/223704
Top image: Playboy Bubble, Design Studio Chrysalis, in Playboy Magazine, april 1972, p. 118. Copyright: Richard Fish.