Amsterdam is a city built on water. Most interesting architecture in the Dutch capital can be found along its waterfronts, from the baroque canal area to artificial archipelagos.
Harbour transformations, reclaimed land and living on water are the keywords. But Amsterdam is also famous for its Smart City approach, innovative sustainability ideas and high quality of life. Let us show you one of the most inspiring cities in Europe!
architour organizes tours, lectures and events focussing on architecture and urbanism in Amsterdam, Rotterdam and beyond. Founded in 2004, we offer a wide range of ready-to-book tours, but also develop customized programmes according to your wishes. Lectures on city development, visits with local stakeholders, tours on specific themes - everything is possible. An expert local architect will give you a first-hand insight into the Dutch approach to urban issues.
Our team currently counts 14 experienced guides, who speak English, Dutch, German, French and Japanese.
[ssba]








Happy Clients
"It was a really interesting architectural tour, we learned a lot about the new housing development areas of Amsterdam, Java and Borneo islands. I would recommend this company to other architects."
Berta - Geneva
"We had a great time in Amsterdam. The information and presentation materials were excellent. The maps and floor plans gave us insight into the evolution of Amsterdam as well as the designs of the buildings."
Joseph N. - Singapore
"We very much enjoyed the tour, given by architecture historian Jelte. His knowledgeable presentation provided intelligent and insightful commentary on urban planning in Amsterdam's past, present and future. This tour was one of the highlights of our visit and we strongly recommend architour to anyone planning a visit to Amsterdam. Thank you for a great experience!
Peter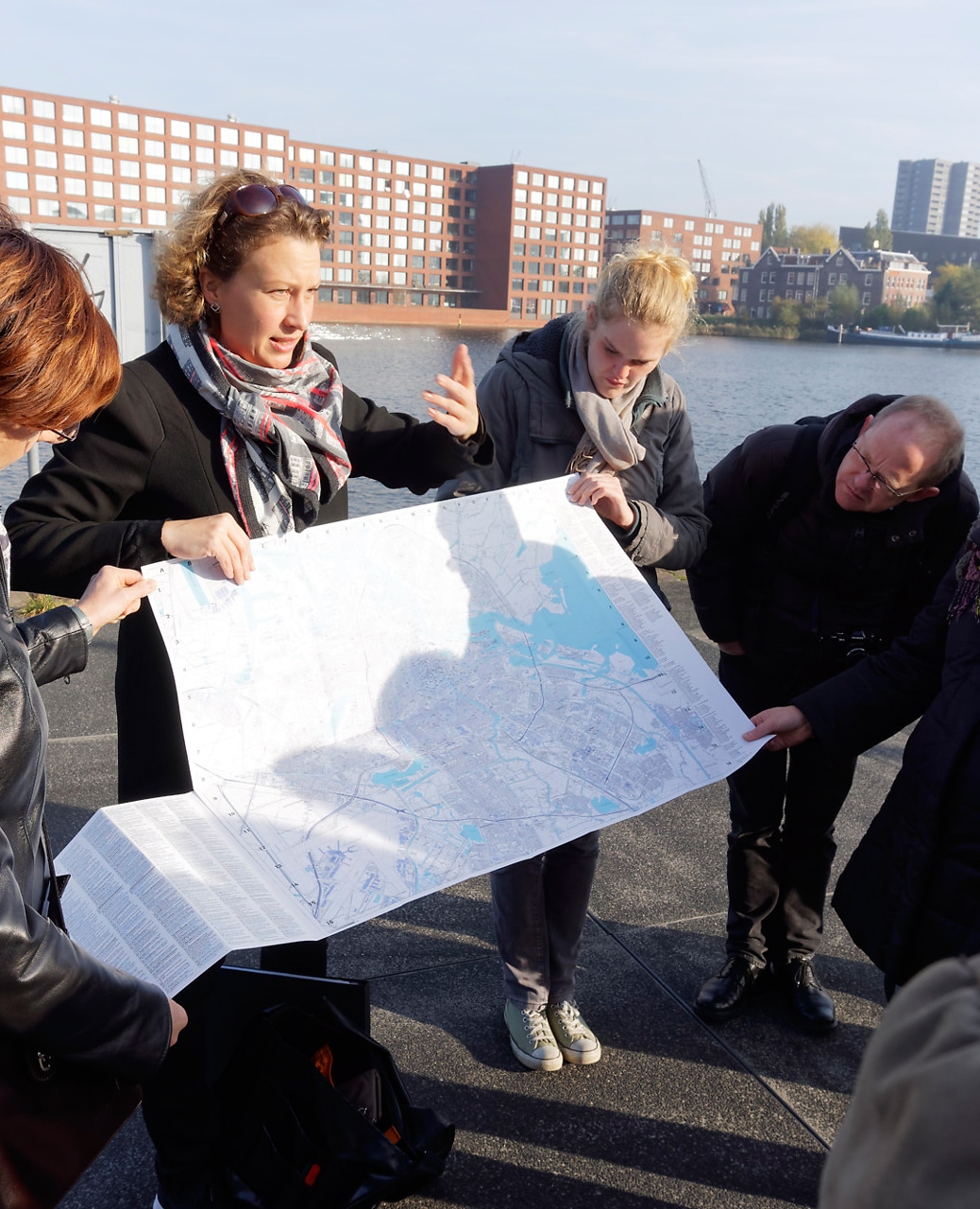 Anneke Bokern
Anneke was born in Frankfurt (Germany) and has been living in Amsterdam since 2000, writing as a freelance journalist about architecture and design in the Netherlands. Her articles have appeared in lots of newspapers and magazines, such as Mark Magazine, DAMn° Magazine, Domus Germany, Azure, uncube magazine, design report, Baumeister, Bauwelt, HÄUSER… She's also the author of the Marco Polo travel guidebook to Amsterdam. In 2004 she founded architour.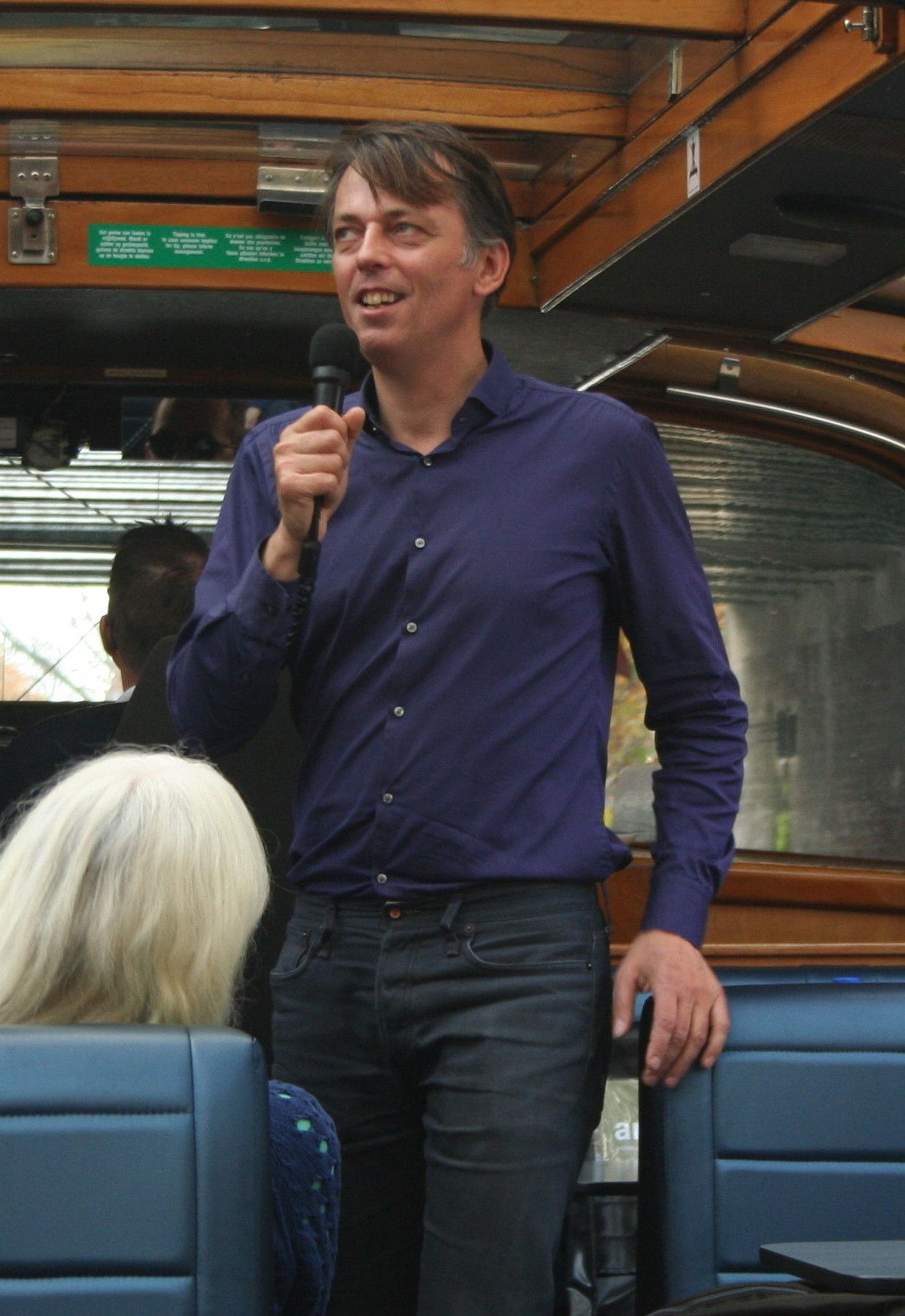 Paul Vlok
Paul was born in Utrecht (The Netherlands). He graduated from TU Delft with an honourable degree in architecture in 1995. In the following years he worked as an architect for various prominent Dutch architecture firms. He's been guiding tours for architour since 2011, and in 2014 he became partner.
Image credits
Image 2: Eastern Docklands, Amsterdam,
Image 3: Brouwersgracht, Amsterdam,
Image 4: Floating Houses on IJburg