Discover the world famous buildings of Barcelona, embedded in an extremely compact and multi-layered urban structure.
In the last decades and in particular since the '92 Olympic Games, reorientation towards the sea, the introduction of new infrastructure buildings and the transformation of obsolete industrial zones have been the starting point for a profound rethinking of the city: a laboratory for urban planning and innovative architectural strategies. We provide customized and predefined architectural guided tours that are efficiently conducted and logistically drawn up, so as to give you a profound view of Barcelona's architecture and its socio-cultural context. Our services also include hotel reservations, transport services, museum tickets and admission to restaurants. [ssba]








Happy Clients
We went on this tour when we where on a school trip in Barcelona and we saw many different area's of the city combined with a very clear story about it's origins and history.
Luc B - Breda
The lecture was a brilliant introduction to Barcelona for our students and helped them a lot in understanding the city and the places we visited during the week. The tour itself was the highlight of the excursion. Lorenzo did a great job in activating the students and is a great story teller.
Geert de L - Breda
"Superb tour for architects--Lorenzo is enthusiastic, precise, humorous--perfect!"
Sophia G - Los Angeles
Lorenzo did an amazing job tailoring a custom tour for us with very short notice and some time and location restrictions. Everyone commented on how much they enjoyed the tour. Thank you for bringing a bit of this special city to life for us!
Jennifer C - London
"We had two wonderful days. Very inspiring for my daughter who wants to study architecture and very insightful. We all learned lots of history background and not even to mention the visual stimulation of a beautiful city. Definitely recommended and we hope to be back."
Andrea D - Amsterdam
"The guided tour with Lorenzo was a real highlight of our trip to Barcelona. He brought the city's rich architectural history to life with his detailed professional knowledge and enthusiasm for sharing his passion for the city. I was particularly impressed by the way in which he engaged our two children, aged 10 and 12, and encouraged them to consider the history and development of the city through a new lens. This was a thoroughly enjoyable experience and I highly recommend the tour."
Nicola and Ronan O.
Josep Ferrando Bramona
Partner | Has been combining design, construction 
and academic activities. Teaching since 1998, some of the schools include: ETSAB Barcelona,
La Salle Barcelona, University of Illinois at Chicago (UIC). Additionally, he has been guest professor at: Hochschule fürTechnik Zürich (HSZT), Escola da Cidade in São Paulo, Universidade Positivo (UNICENP) in Curitiba 
and Universidade Federal do Paraná (UFPR).
His work has been exhibited in several countries amongst them the United States, Switzerland, Sweden, Norway and Portugal.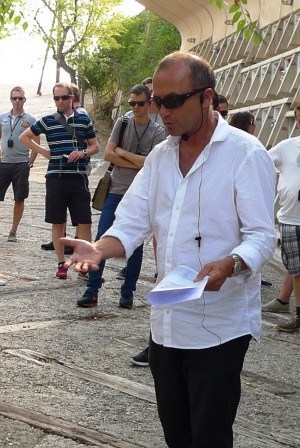 Hans Geilinger
Partner and founding member | Born in 1961, has been living and working in Barcelona since 1994 | Prof. Dipl. Architect FH SWB REGA | Member of the Spanish Chamber of Architects COAC | Professor for architecture and urban design at the University of Applied Science HSZ-T (Hochschule für Technik Zürich) | 2007 visiting professor at Barcelona's La Salle School of Architecture.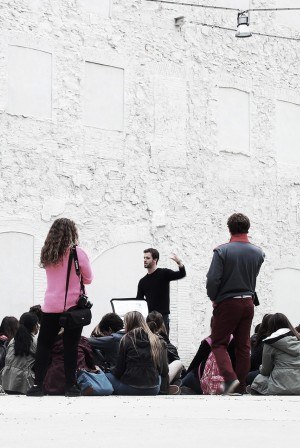 Lorenzo Kárász
Partner and director | Born in Vienna, studied architecture at TU Wien and ETSAB Barcelona. After collaborating with several architecture offices in Spain and Austria, he has been practicing as a freelance architect and architecture photographer in Barcelona since 2008.