Belgrade, a new and surprising experience.
A diverse and often contradictory interlacing of European and Oriental influences, of formal regulations and informal attitudes, of contrasting urban ambiences - a city striving to become a cultural and economic centre of the Balkan Peninsula. 360BEOGRAD is a group of architects active in the exchange of urban and architectural issues related to the city of Belgrade and the countries of former Yugoslavia.
360BEOGRAD offers guided walks in Belgrade covering architectural and urban development within a socio-cultural, historical and political context.
With our partner architects we also organise architectural excursions in cities and places of interest across Serbia and the countries of former Yugoslavia.
In addition we organise lectures, workshops and case-study programmes for more in-depth analyses into specific fields of interest.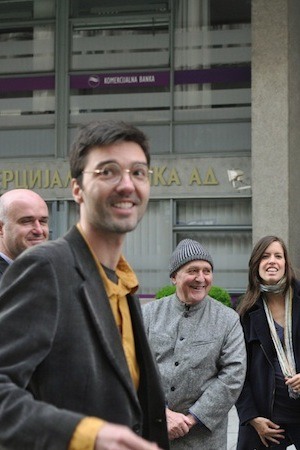 Miodrag Ninić
Miodrag Ninić is an architect and A10 correspondent, engaged in the research and presentation of architectural and cultural heritage of Belgrade. He graduated from the Faculty of Architecture at the Belgrade University. He is a co-founder of 360BEOGRAD and founder of Kulturforum, an organisation engaged in socio-cultural development He lives and works in Belgrade.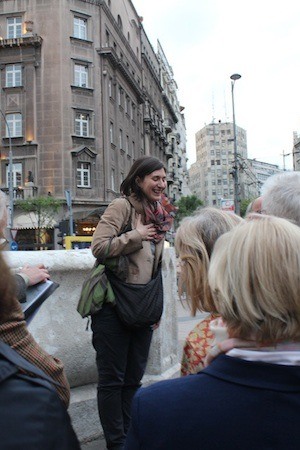 Vesna Vučinić
Vesna Vučinić is an architect, A10 correspondent and participant in various projects encouraging regional cooperation and exchange in the Southeast Europe region. She graduated from the Faculty of Architecture and Planning at the Vienna University of Technology in 1999. Working and living between both Vienna and her hometown Belgrade provides her with a broad perspective on architecture and urban issues which together with her practical, theoretical and intercultural experience flow into the architecture walks. She is a co-founder of 360BEOGRAD, motivated to share Belgrade´s qualities and realities with a broader local and international public.