Discover the Budapest of the 21st century beyond all the clichés of Lángos, Paprika and political aberrations – a city full of contrasts!
With its large bridges and eclectic buildings, it is perhaps the most beautiful metropolis on the Danube. The hilly, quiet Buda on the western bank of the Danube and the flat, bustling Pest on the eastern bank symbolise particularly clearly the contrasts of the Hungarian capital, which has only been called Budapest for 150 years. The city whit its 1.7 million inhabitants is a mix of historical and well-placed contemporary architecture. GA Budapest - these are locally active architects from the fields of planning, teaching and publishing. Against this background and thanks to our contacts with architectural offices, city planning offices and architectural centres, we can offer first-class architectural tours and expert lectures. We guide you to the best buildings of today's Budapest and place them in the local and international context of urban planning and architecture.
Our architectural tours - also available by bike - can be booked in German, English, French, Spanish, Italian and of course Hungarian.








Happy Clients
"An outstanding experience- insightful, beautiful, witty, and a great conclusion. I also enjoyed the solid information such as only an architect might provide. This gave substance to the experience."
Amber C - Athens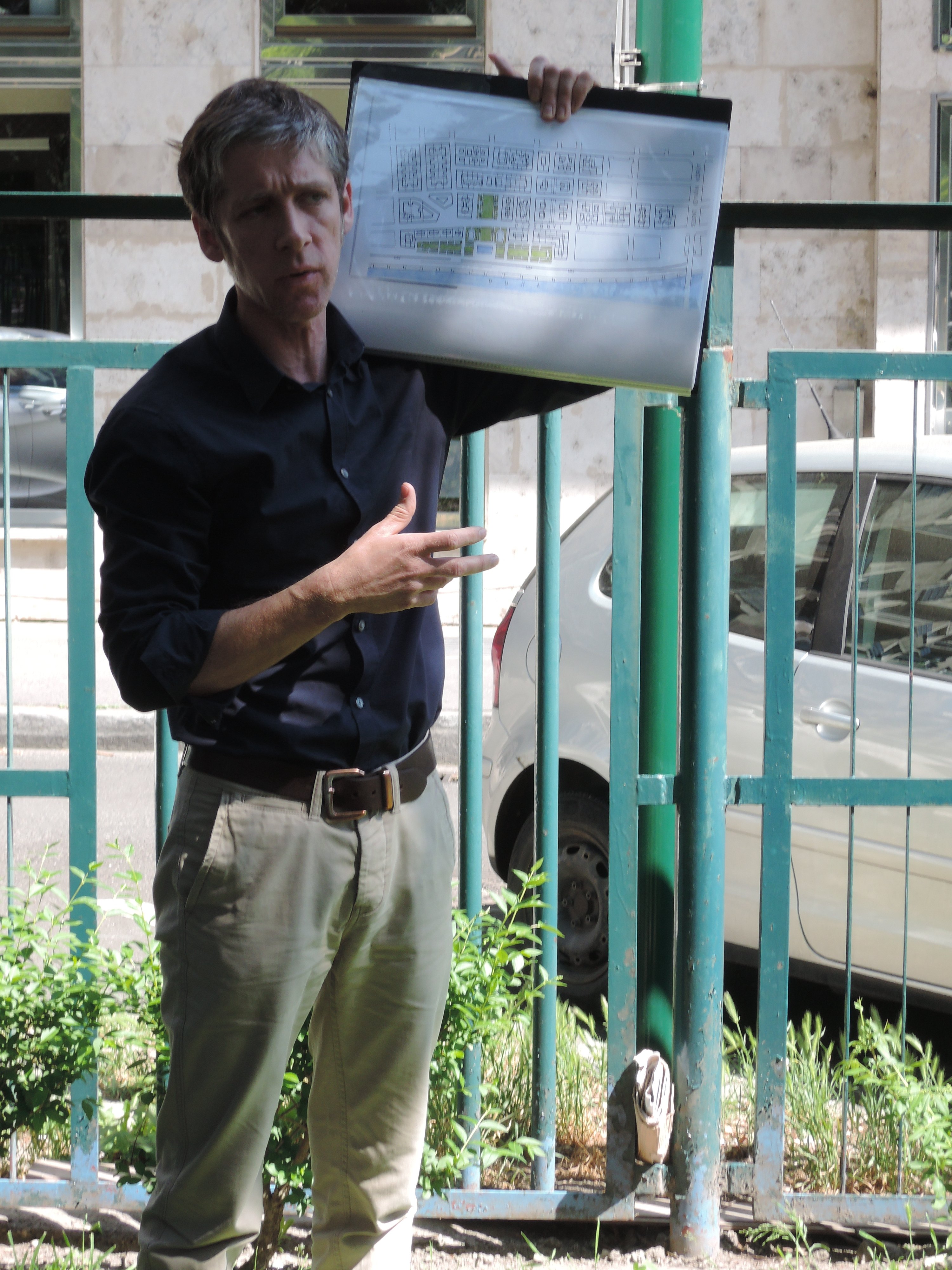 Arne Hübner
Arne Hübner studied architecture in Budapest and Berlin and is teaching since 2002 at a bilingual secondary school for engineering and architecture in Budapest. Since 2012 together with Johannes he organises and manages architectural walks in the Hungarian capital. The architectural guide "Architekturführer Budapest", written by both of them was published 2012 in German and 2014 in Hungarian language. Since 2015 Arne continues the business under the name of GA Budapest.
Image credits
Image 1: Budapest Panorama beschnitten,
Image 2: Budapest,
Image 3: Budapest,
Image 4: Budapest,
Image 5: Budapest,
Image 6: Budapest,
Image 7: Budapest,
Image 8: Budapest