From the fjord-waves lapping against Snøhetta's new opera, to the iconic Holmenkollen ski jumping hill, high above the sea, Oslo offers a unique mixture of breathtaking landscapes and architectural highlights.
Welcome to Oslo, Europe's fastest growing capital. In recent years the town has become a popular destination for architectural aficionados. Although more than a thousand years old, Oslo is a modern city, meeting the pressures of a fast growing population by means of extensive transformation of industrial areas to provide thousands of new flats every year, as well as by the ongoing development of the inner city waterfront, and urban renewal. Our guided tours show you the best of Oslo architecture, presented in a historical and cultural context.








Happy Clients
Henning is the best guide in Oslo. The tour was very interesting. We all buy his new book "Architectural Guide Oslo"
Ludger H - Neumünster
Great tour, very informative, Barbara did an excellent job
Franka B - Zurich
Henning is very experienced. We were a group of people in real estate, construction and their partners. For each group member the tour was very interesting. The ones with the very special questions could easily ask Henning everything and the partners understood it as well because Henning was able to "speak both languages".
Sandra B - Amsterdam
Henning was reliable as usual when organizing the excursion. The high quality of his guiding and the relaxed atmosphere during the tour was as I knew it from past excursions, and made it that successful. The rapid growth and the quality of Norwegian architecture was amazing for everyone. All of us enjoyed the tour very much and I am sure, we will come back to Oslo (or other places in Norway) in the future.
Ulrike S - Cologne
Broad knowledge, interesting details, Hanning spoke perfect German, we were totally happy.
Pamela M - Hamburg
Our tour with Henning was excellent!  He was thoroughly prepared and brought maps, plans, and pictures. His commentary was thorough and knowledgeable and his English is excellent. He's a pleasant person and it was fun to spend the day with him.
Charles M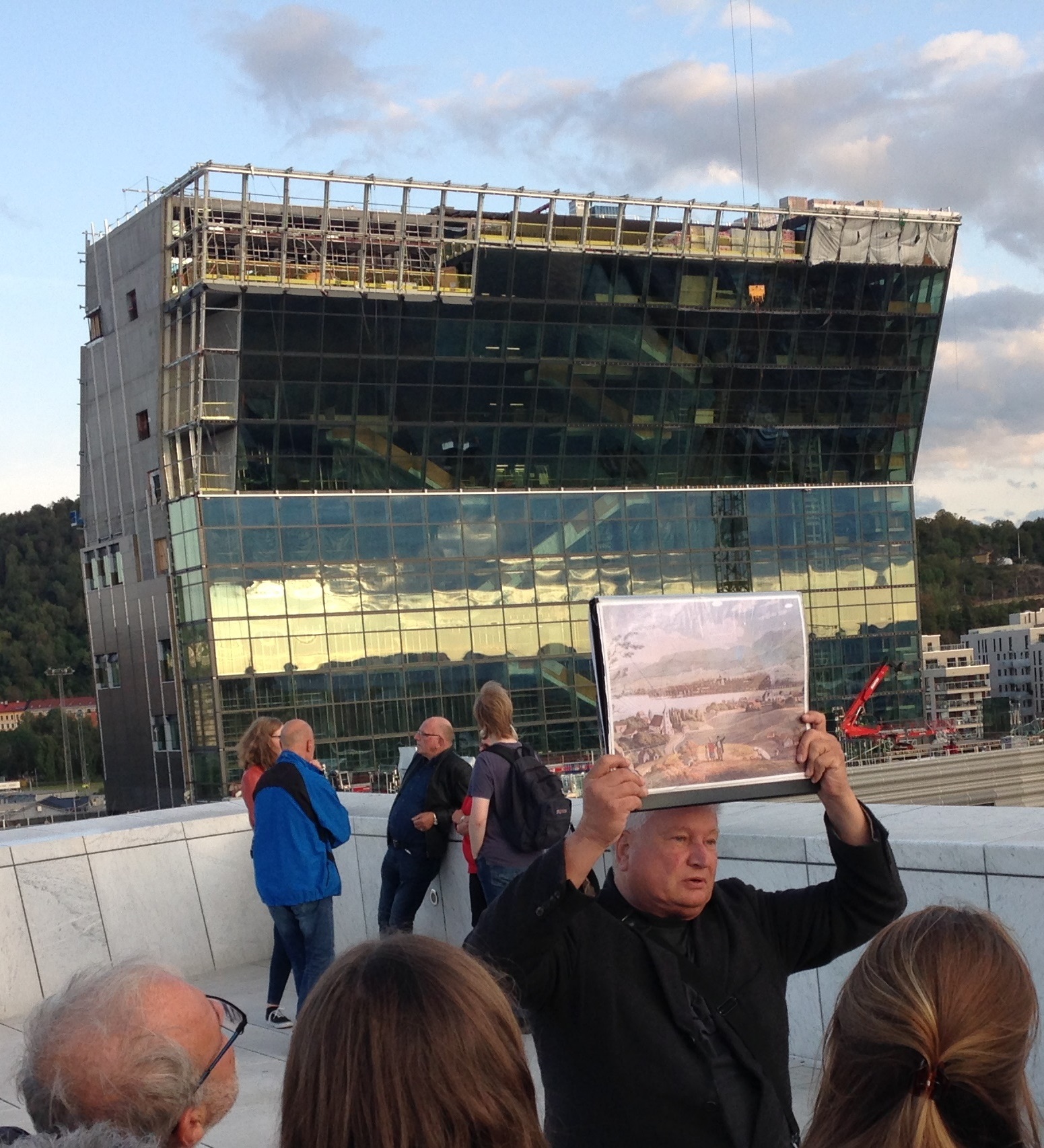 Henning Nielsen
Henning Nielsen, a born and bred Osloite, was educated at the Royal Academy School of Architecture in Copenhagen, and has also studied history of art and architecture at the University of Oslo. He works as a practicing architect in Oslo, and became a GA network member in 2000, starting regular architectural guiding two years later.