Welcome to Santiago de Chile, the capital city at the feet of the Andes Mountain Range.
This modern metropolis at the corner of the world, will surprise you in first instance with its stunning geographical condition, located at a fertile basin surrounded by an enormous mountainous mass. This imposing scenography characterizes a city that has reached high urban sophistication levels, situating it as one of the principal economic and cultural centers of South America.
Come to know the charms of its historic streets, its urban hills and the impressive contemporary projects that have positioned Chilean architecture at a global level, understanding the complete development of the city since colonial times up to the present.
Our guides are local architects, highly knowledgeable of all Santiago's secrets and highlights, ready to give you all the necessary elements to build an unforgettable experience.
We're awaiting you! [ssba]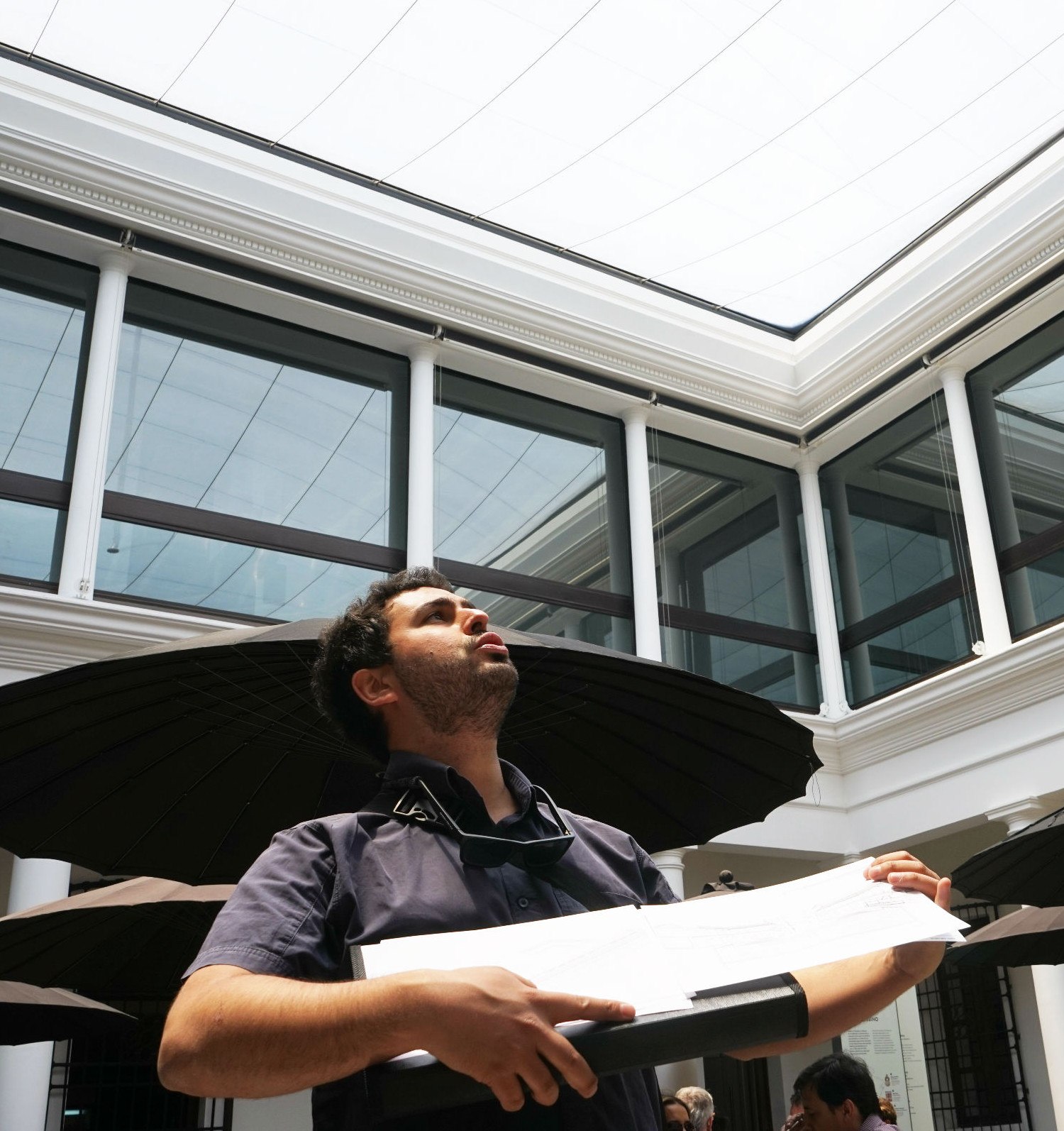 Diego Baloain
Diego is a chilean architect borned and raised in Santiago de Chile, he is founder and director of Massantiago.
Diego is also a partner in Santiago of Josep Ferrando Architecture, office based in Barcelona, with whom he has developed several projects and workshops with universities and private companies in Santiago.
His vision of Santiago focuses on an extensive study of the geographic, political, economic and cultural conditions that have determined the current urban development of the city and its architecture .