GA-Andalucia transforms the concept of a guided visit and turns it into a knowledge expanding experience, as if you were travelling through every level and scale.
The urban evolution in Seville has always been determined in relation to the Guadalquivir river, the longest in Andalusia. It is a historic city where different cultures have left an impressive legacy. It has one of the largest historic city centres in Europe with magnificent examples of the dialogue between contemporary architecture and historic heritage.
Besides being the biggest city in Andalusia, Seville is a European capital, iconic for contemporary architecture with structures by Jürgen Mayer, Cruz&Ortiz, Guillermo Vázquez-Consuegra, Santiago Calatrava, Sol89 or AF6 Arquitectos, amongst others.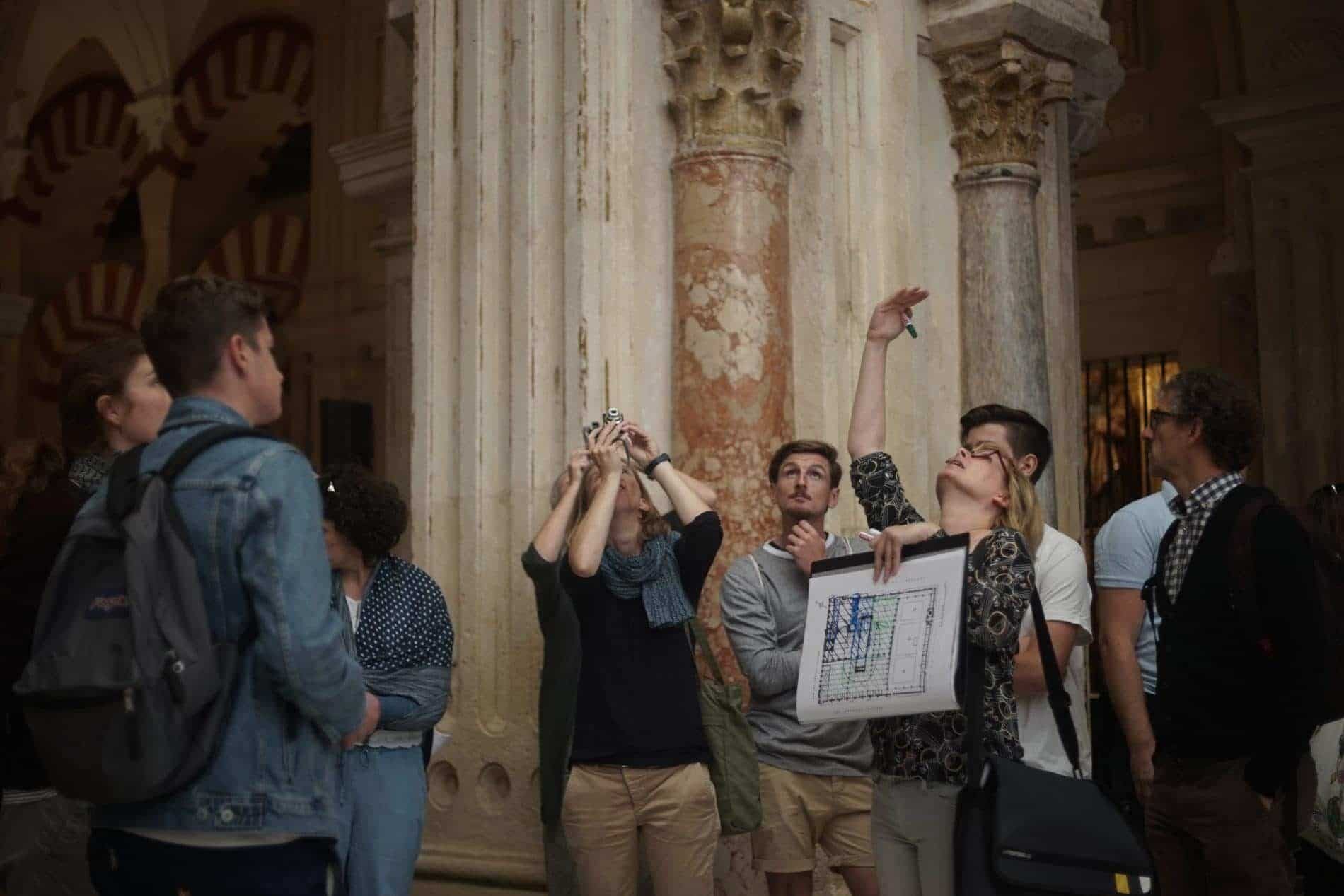 Blanca Espigares Rooney
I am Blanca, an architect from the University of Seville (2003), specializing in Andalusian heritage, city and architecture. Master's Degree in Architecture and Historical Heritage (2006-2007) and PhD from the University of Granada (2015). I have worked in projects of restoration and value creation of the heritage in the Alhambra and in other historic cities, which has allowed me to acquire a deep knowledge about its structures and main elements. I have also been a teacher and researcher at the University of Granada. For years I have dedicated part of my work to the spread of architecture, and in particular the importance of contemporary architecture with urbanism and historical heritage.
Image credits
Image 6: Espacio Metropol Parasol in Sevilla