A city in the southwest of Germany with a remarkable number of classics like Weissenhofsiedlung, Tagblattturm and Hauptbahnhof. Also young classics like Fernsehturm, Staatsgalerie and parliament of Baden-Württemberg can be discovered.
But first of all Stuttgart is a city formed by impressive industrial companies like Mercedes Benz, Porsche or Bosch. And the city managed to install like Bilbao "architectural light houses" with the Mercedes-Benz and Porsche museums. To discover the experimental aspects of Stuttgarts architecture you have to go a little bit out of the town Center. There you can find stylish buildings, a state of the art university campus or daring residential quarters.
Kunstmuseum | Hascher Jehle
Realschule Scharnhausen | Lederer Ragnarsdottir Oei
Kunstmuseum | Hascher Jehle
Zentrum für Virtuelles Engineering | UN Studio
Hospitalhof | Lederer Ragnarsdottir Oei
Mahle Inside | Heinisch Lembach Huber
Hospitalhof | Lederer Ragnarsdottir Oei
Einfamilienhaus Degerloch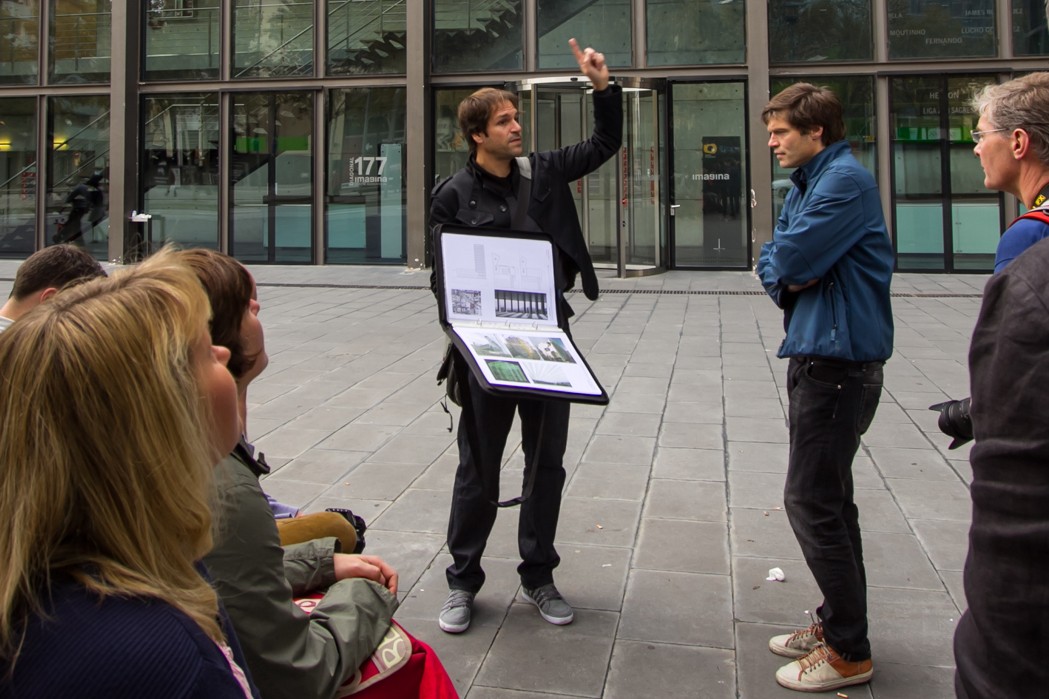 Ulrich Kölle
Born 1971 close to Stuttgart, South Germany. - Architect, studied at technical University TU Dresden and ETSAV Sant Cugat, Barcelona. - Work experience in several offices in Germany and Spain, among others Heinle, Wischer & Partner Stuttgart and Cloud 9 Barcelona. - 2008 foundation of own architecture office in Barcelona. - Architecture guide since 2008. - Teaching activity at different Universities in Hamburg, Zürich, Barcelona and Dresden. - 2011-2013 managing director of G¬A Barcelona - architectural guided tours for professionals. - 2014-2017 teaching and research assistant with the Institute for Sustainability, Construction and Design at the University of Stuttgart. - Since 2015 director of GA Stuttgart - guided tours by architects. - Languages German, Spanish and English.
Image credits
Image 2: Kunstmuseum © Johannes Schuler,
Image 3: Realschule Scharnhausen © Johannes Schuler,
Image 4: Kunstmuseum © Johannes Schuler,
Image 5: Zentrum für Virtuelles Engineering © Johannes Schuler,
Image 6: Hospitalhof © Ulrich Kölle,
Image 7: Mahle Inside © Ulrich Kölle,
Image 8: Hospitalhof © Ulrich Kölle,
Image 9: Einfamilienhaus Degerloch © Johannes Schuler