New meets Old: Vienna's great tradition inspires a very dynamic present in this fast growing region at the crossroads of western and south/eastern Europe. Still unique: (social) housing as a motor for innovation.
Vienna offers a wide range of innovative, top-quality contemporary architecture. In addition to the great names, there is also a young generation, whose outstanding works command considerable attention. We provide tours including the well-known highlights, but also quality architectural and urban environmental projects otherwise known only to insiders.
architectural tours vienna is operated by professional architects dedicated to presenting and expounding fine architecture on guided tours of an impressively high standard.
Tours are available in English, German, Dutch, French and Italian.
Photo credits: Cityscape Vienna, Michael Nagl; Teaching Center WU (Vienna), BOAnet.at [ssba]








Happy Clients
"We have been to Vienna for a learning expedition in a professional context. Mrs Konecny has offered us a very interesting tour and adapted the visit according to the goal of our visit."
Marion de B. - Quartier Libre - Paris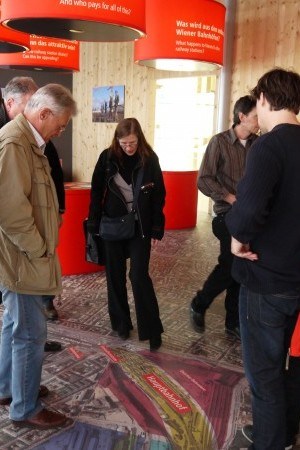 Felicitas Konečny
Born in Vienna, studied architecture in Graz, Naples and Vienna. Freelance at architect firms, since 1997 curator and organiser of architectural events (including Architecture Days Vienna). Since 2006 guiding architect, since 2020 owner of Architectural Tours Vienna. Qualifying as an official tour guide has opened up new aspects of the city. Enthusiastic about the variety and everyday quality of Viennese architecture, also off the beaten track.