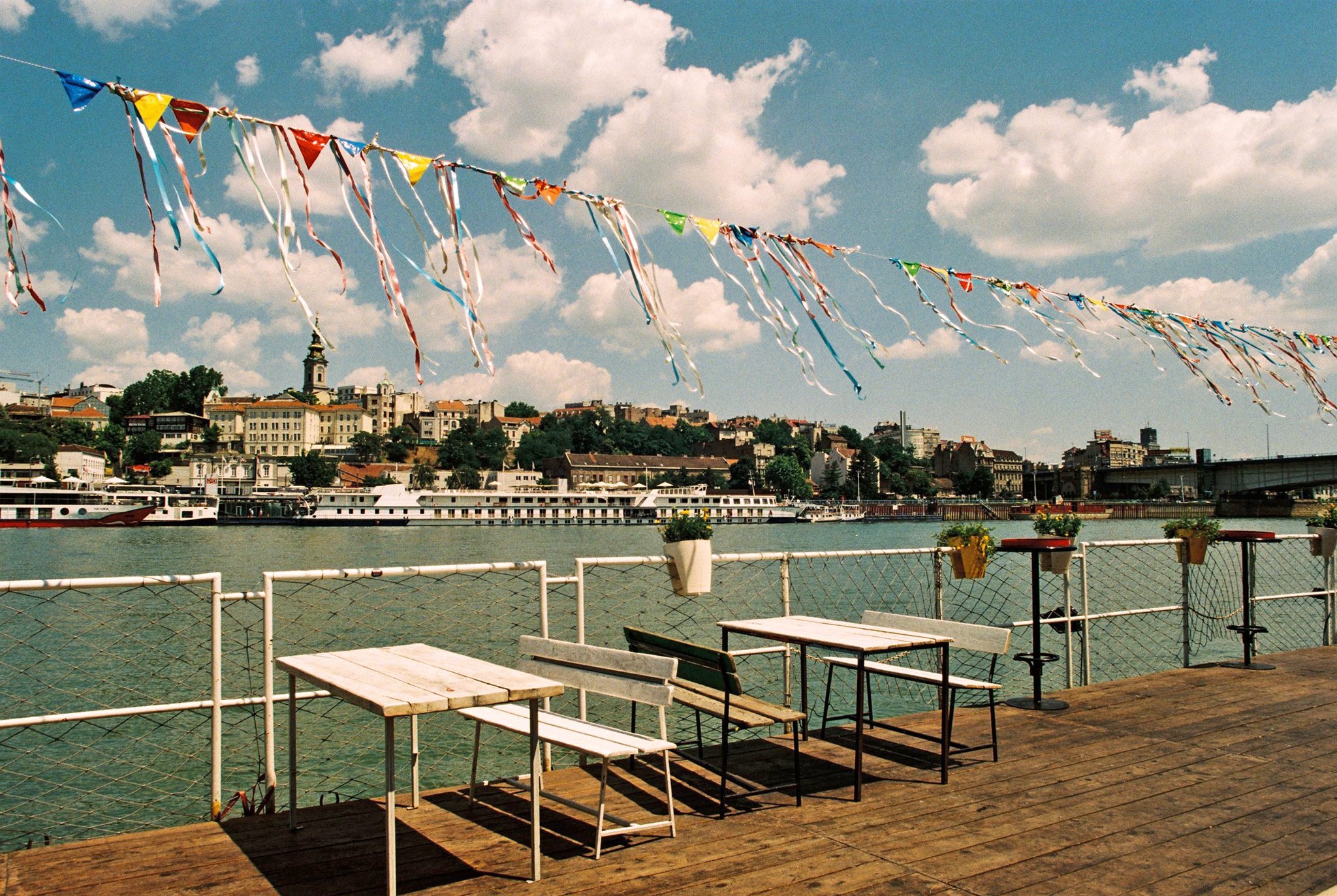 In the context of the world´s magnificent cities, full of dazzling architecture and exciting urbanism, one may see Belgrade in the shadow of recent socio-political crises and ongoing post-communist transition. As a result, the city is in lack of investment, which invites for "star-architecture" or chic master plans. Despite this, or just because of it, Belgrade offers more than meets the eye.
The city's urban identities
Belgrade is a city rich in contrasts, interesting for its versatility and various interwoven identities.
Among the places to visit in Belgrade, there is one that can´t be missed: the historic center, situated at the confluence of the rivers Sava and Danube. All too often, the city – desired for centuries for its strategic importance, lying at the border between Orient and Occident – has been conquered, destroyed and rebuilt; as a result, different architectural layers mingle with modern movements and the search for identity. Buildings from all epochs stand seemingly shoulder to shoulder, naturally together.
Moving away from the historic center, Belgrade is evolving into a more spacious and noisy city, revealing the results of the rapid growth and modernization of the city from the first half of the 19th century up to the present day. As one approaches the periphery of the Serbian capital with its population of approximately 1.5 million, the issues of suburban settlements from the socialist period and their disintegration are becoming very apparent.
Memories of Le Corbusier
New Belgrade, founded as a capital for a new Socialist Yugoslavia after WWII, represents a generic socio-political showcase of the former state. Planned from tabula-rasa and following the ideas of Le Corbusier´s concept for a Radiant City, it shows how modernism and brutalism mingle with contemporary architecture as well as with the impact of an informal economy and the developing corporate business on urbanism.
The interrelation of these various urban identities, the imbalance between regulated and improvised processes, and the bizarre mix of both urban and rural characters that appear within Belgrade finally shaped the present cityscape. All this make the city a perfect spot for an inspired traveler looking to discover the rich potentials and surprising facets of Belgrade, together with its treasures in regard to architecture, design and culture.
Text by: Vesna Vučinić and Miodrag Ninić
Top image: The historical city as seen from the Sava river. Copyright: Ivan Hrnjicek.