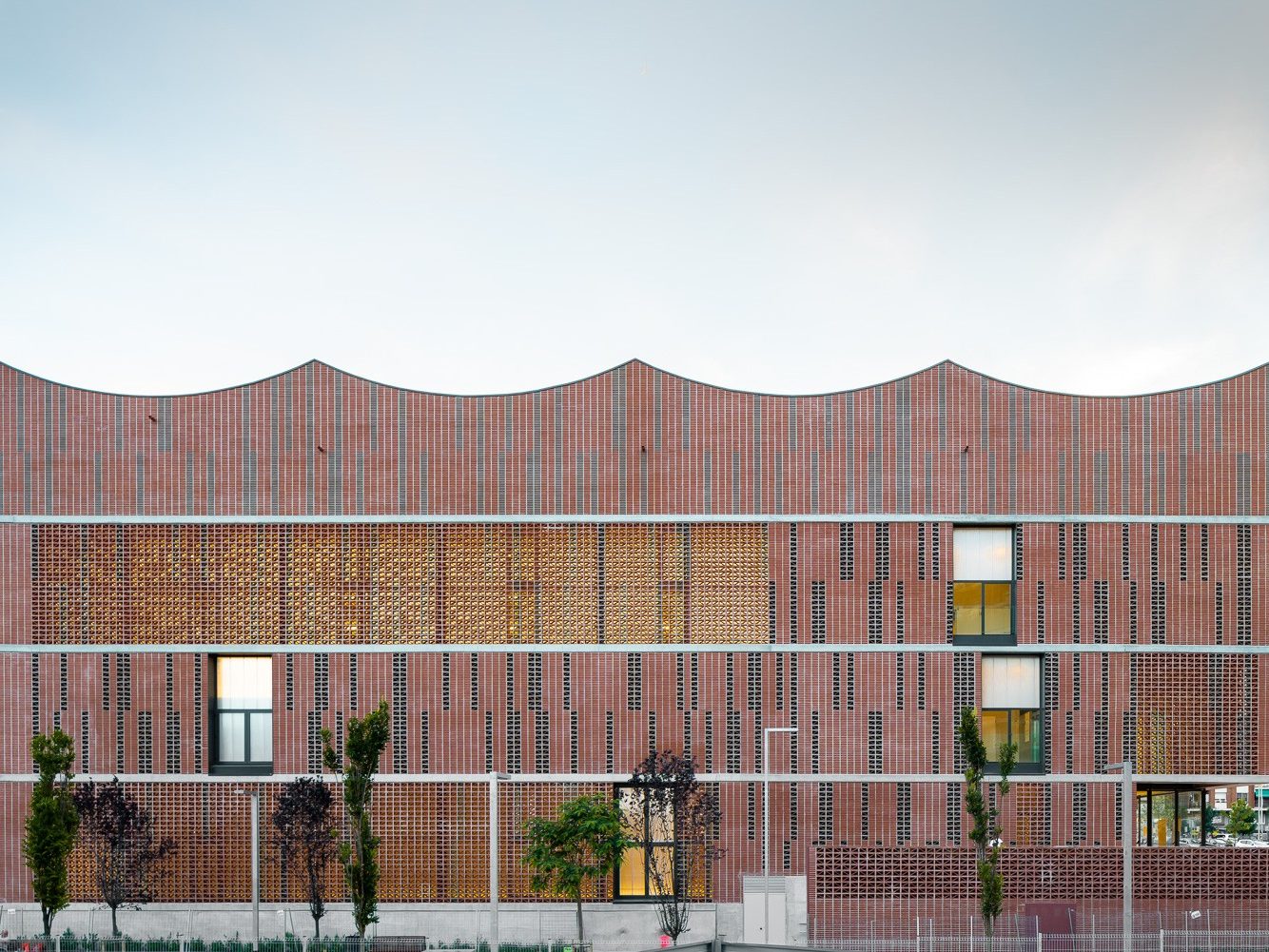 Camp del Ferro in Barcelona: Lecture and Guided Visit with the Architect
InsighTours, launched by Guiding Architects and Wienerberger, focus on buildings nominated for the Brick Award, an international award that presents outstanding brick architecture from all around the world.
On 13 October 2022 we offer a lecture and guided visit of Camp del Ferro sports centre in Barcelona.
Camp del Ferro is a building that makes clever use of the small size of the property and, with it's somewhat rough, yet friendly aesthetic, integrates into the structure of the neighborhood, thus arose. The architects, AIA Activitats arquitectòniques, Barceló Balanzó Arquitectes, Gustau Gili Galfetti, want it to be seen as a contribution to the dialogue between the industrial past and the sustainable future of La Sagrera.
Discover the biggest surprise in the evening, when the lights go on inside on a guided tour with a local architect.
The programme starts with an introduction by Lorenzo Kárász (Guiding Architects Barcelona), followed by a lecture on 'The origin of brick architecture' by Prof. Dr. Pedro Azara (Director of the Department of History and Theory of Architecture and Communication Techniques, UPC Barcelona). Afterwards, Gustau Gili Galfetti will present the project and lead a tour through the building.
Participation is free. Please register via the link below!
Photo: © Simon Garcia | arqfoto.com