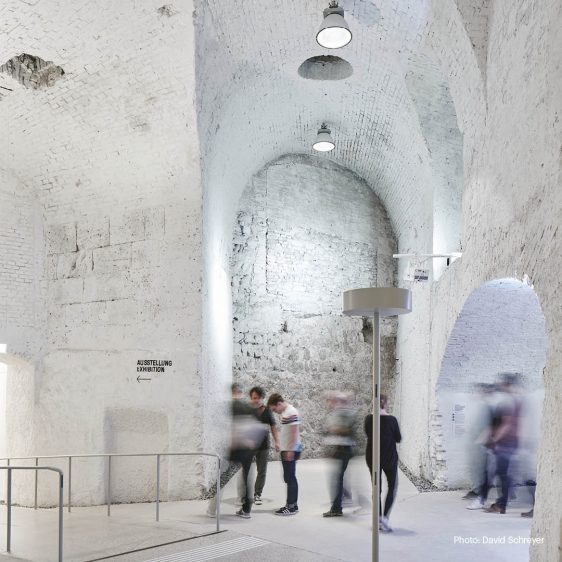 Out & About: New Gallery and Casemates – New Bastion
The guided tours in the old and new spaces of the cultural center Kasematten allow insights both in the history of the place and the architectural transformation process.
Collaborators:
Manfred Korzil (Chief Building Director of Wiener Neustadt).
Johannes Paar (project leader, bevk perović arhitekti).
Hourly Schedule
More passes!