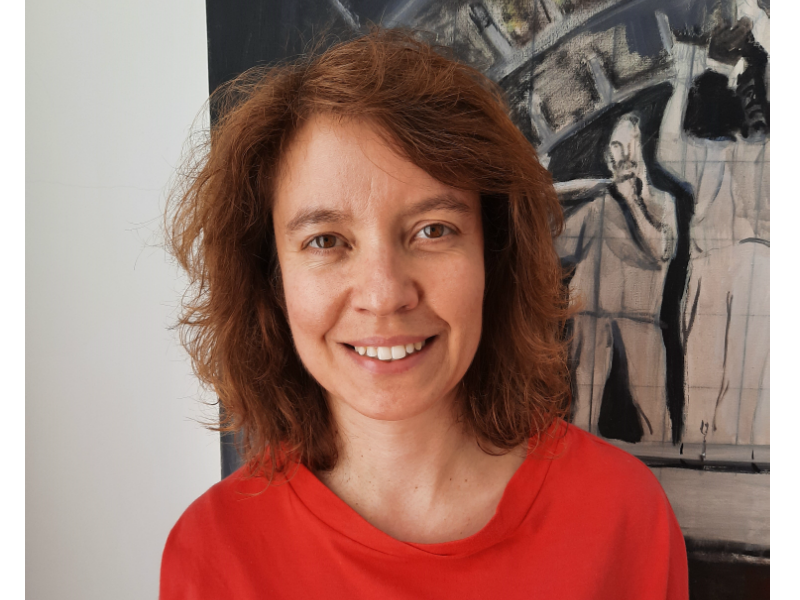 Here comes the eighth edition of our new interview series. This time Cristina Emília R. Silva of Cultour in Porto and Lisbon shares her tips with us.
1. Empty
Under normal circumstances, most attractive squares and buildings are overrun by locals and tourists, and we have developed the tendency to avoid them in our everyday lives. But now our cities are suddenly empty.
Which architecturally and urbanistically interesting places in your city would you like to explore at the moment?
It looks like you've read our minds! This June, we took the opportunity of not having to stand for hours in never-ending queues and we climbed the 225 steps to reach the top of the 75m high Clerigos Tower. This bell tower, located right in the middle of the historic city centre, is one of the most well-known buildings and a landmark in the skyline of Porto, designed by the Italian architect Nicolau Nasoni at the end of the 18th century (1753-1763). Nevertheless, the 360º perspective over the city is breathtaking every single time we go up!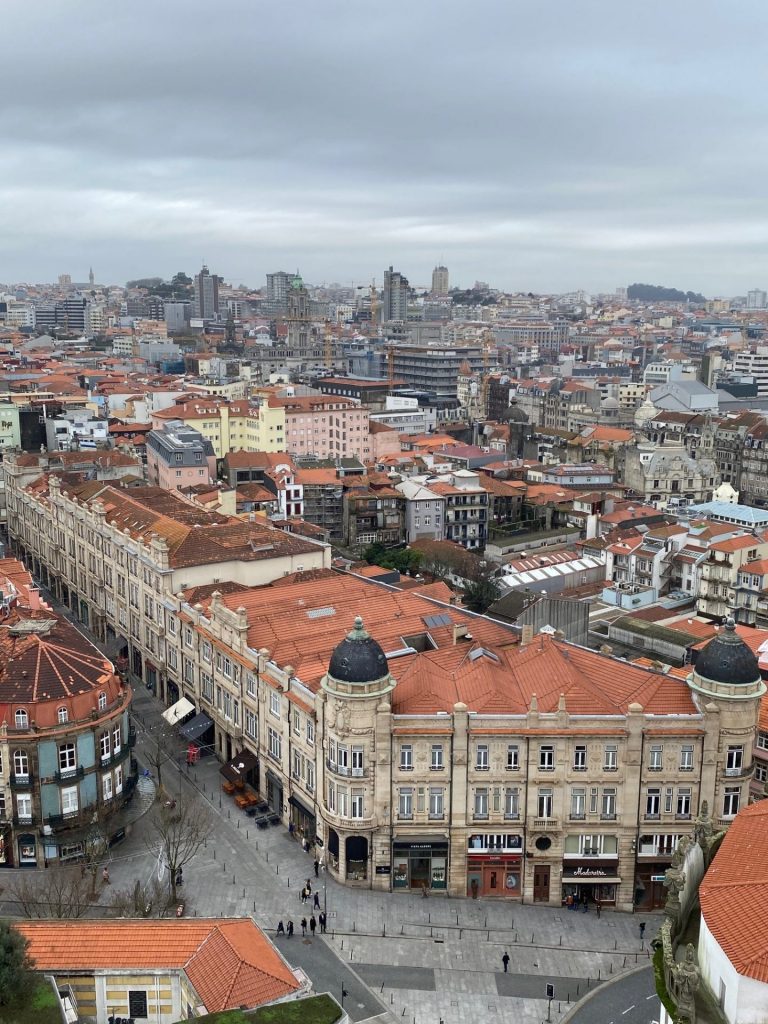 2. Virtual
Despite the current confinement, the internet allows us to travel around the globe within seconds and gain unexpected insights with the help of detailed aerial and street views.
Can you name an interesting example of architecture which is determined by the bird's eye view?
The building which comes to our minds is the Cruise Terminal in Leixões (2014). We could, but haven't, confirmed with our colleague Luís Pedro Silva, the architect of the project, if the bird's eye perspective of the place was in his mind while he was designing the building – a process that lasted 10 years. But we can easily imagine that when one deals with an element of nature so strong as the Atlantic Ocean that he may feel a little bit like a God. Nevertheless, we must add that Luís Pedro is really a nice and humble architect, but this building has the capacity to let our imagination drift away with itself.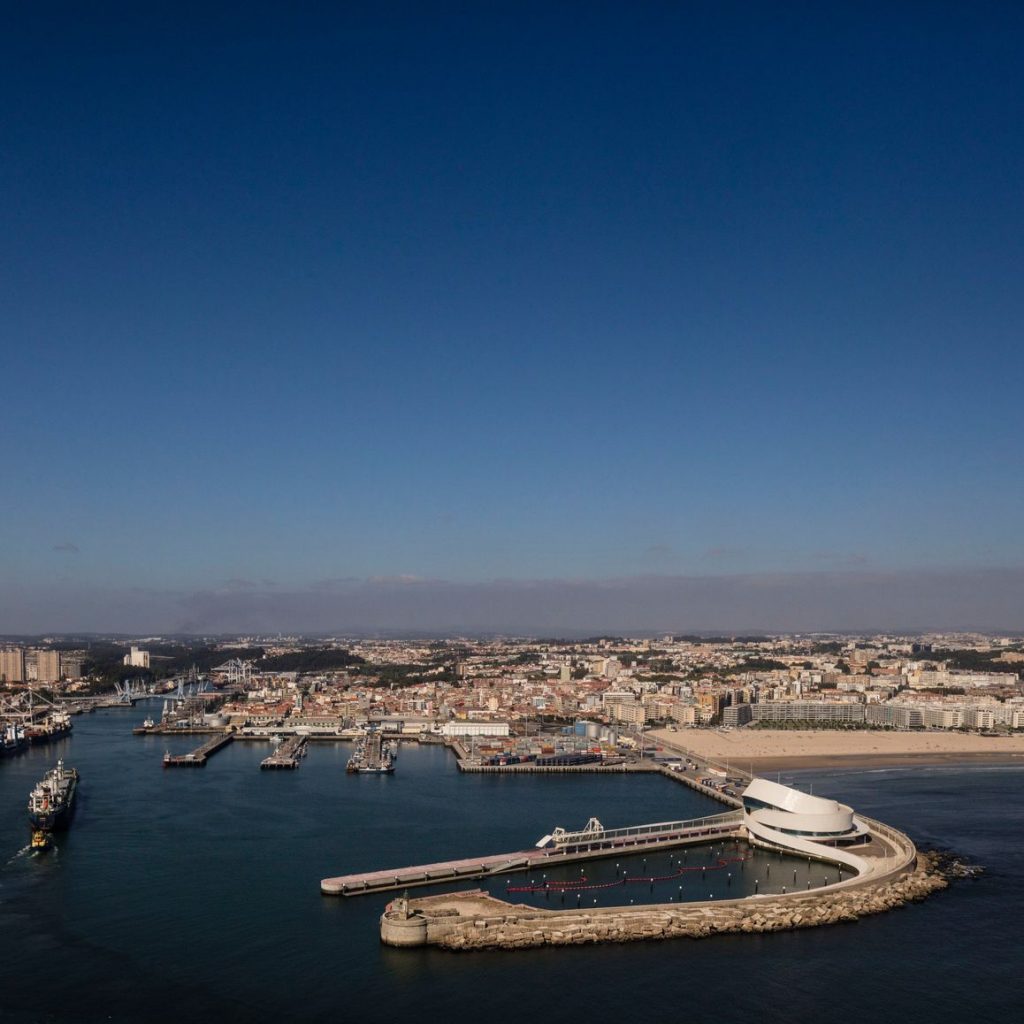 3. Revitalized
In former crises the older generation often had to help the younger ones. Now the opposite is the case.
How does your city deal with old, disused or abandoned buildings and areas?
You are asking for what we believe, and hope, will be the next must-see building in Porto: the renovation and expansion of the city's old slaughterhouse by Kengo Kuma in collaboration with the Portuguese team OODA. Like many other cities in Europe, the former industrial areas are being reconsidered as valuable heritage and converted into community, cultural and business centers (we can name the Matadero in Madrid, referred by Werner in his interview). This will be one anchor building to boost the revitalization of the eastern area of Porto and beyond.
4. Hidden
As Guiding Architects, we're all longing to revisit hidden places in our cities and share this experience with our guests.
Can you tell us about a project in your city which is not visible at first sight?
Casa das Artes is literally hidden in a garden behind a granite stone wall. In addition, it is hidden by the years and the latest news of the Portuguese architecture scene. Its construction ended in 1991. When the name of the winner of the competition was revealed it was an unknown and recent graduate in architecture – Souto de Moura. It's true that we Cultour, as the guiding partner of Casa das Artes, do lead some groups there, but it is worth many more tours. Casa das Artes is the key building to understand in-depth Souto de Moura's following work.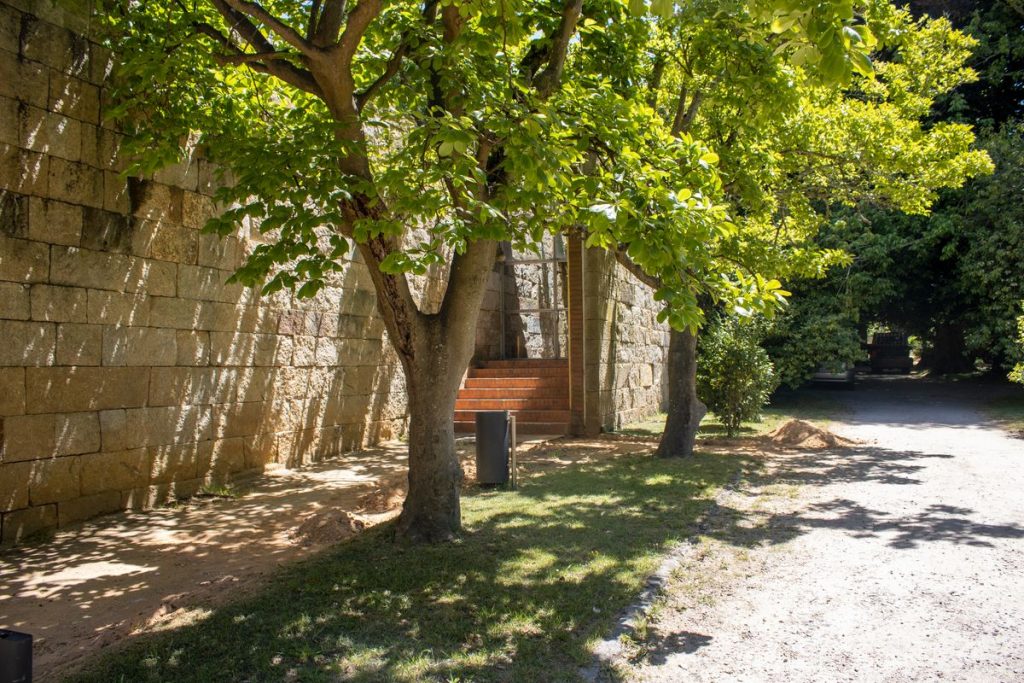 5. Valuable
Suddenly we're forced to pause for a while and refrain from everything unnecessary. The environment gets a chance to catch its breath, and we can finally concentrate on important things.
Is there a project in your city with a remarkable or unusual approach to sustainability?
In our opinion an example of a remarkable approach of sustainability is urban regenaration because it goes far beyond a specific building technology and intends to balance multiple aspects of the complex reality such like heritage, economy, social issues and culture. This was what was implemented by the city hall of Porto in 2014 in Mouzinho /Flores axis located in the historic city centre. There was such a variety of actions that included renewal of the public space, a museum, support for entrepreneurs and shops owners, public art, among many others. Nevertheless, urban regeneration by its very nature, is always a work in progress.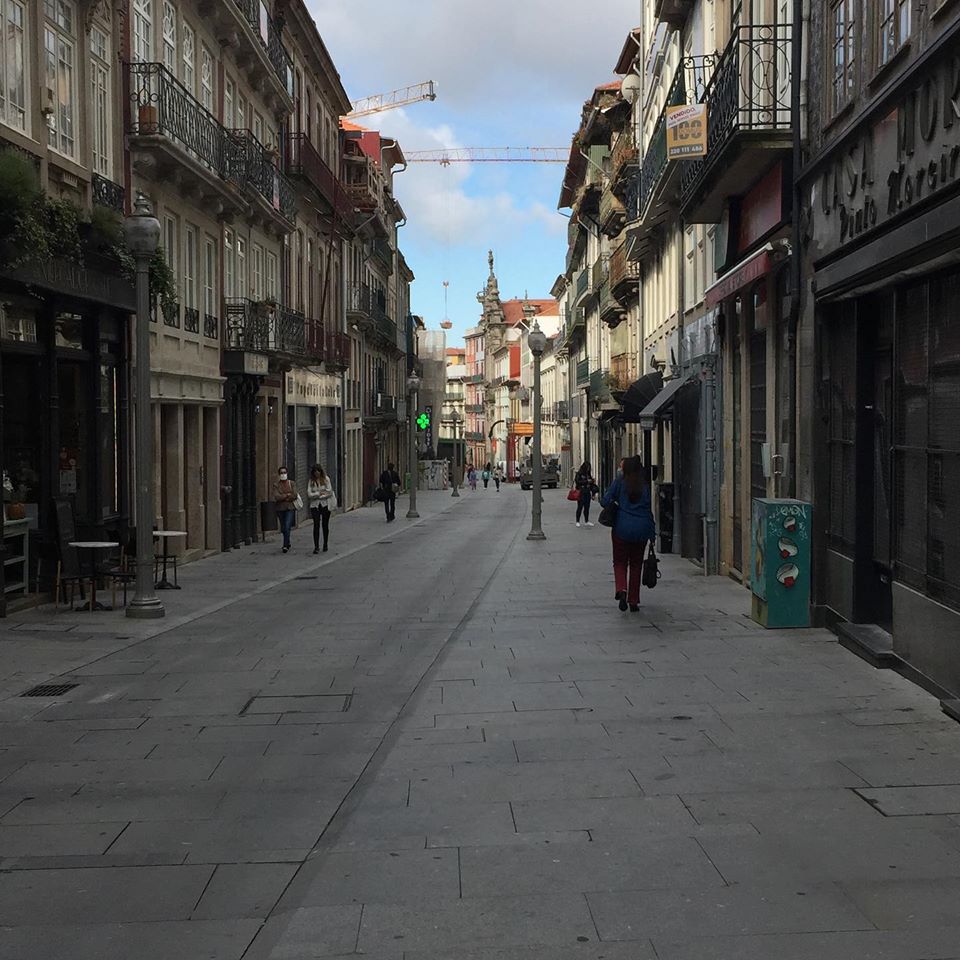 Cristina Emília R. Silva, Cultour – Guiding Architects Porto/Lisbon