Lavazza Headquarters in Turin is one of the six winners of the Land Rover Born Awards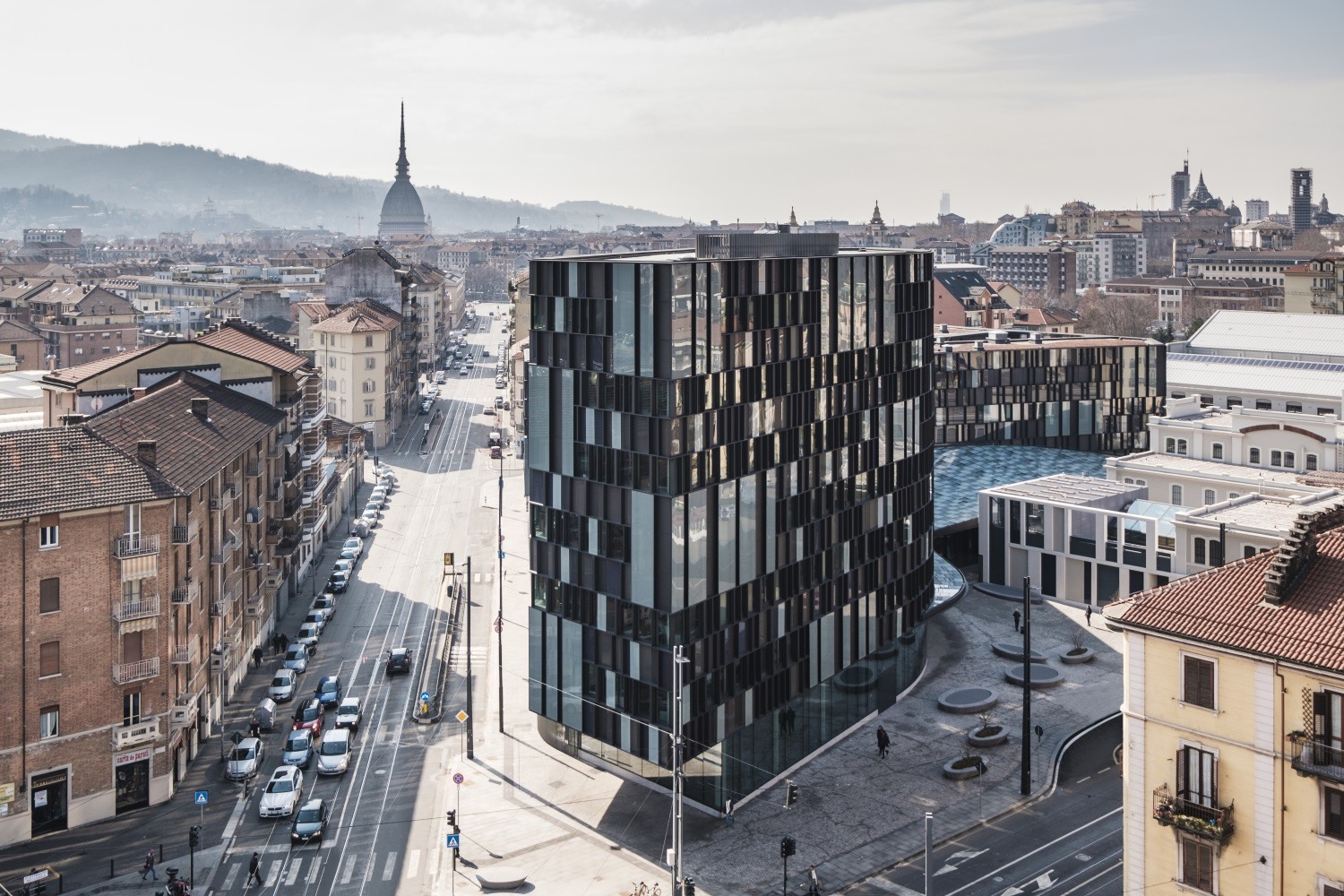 On October 4th, at the Design Museum in London, the Lavazza Headquarters designed by Milan based architect Cino Zucchi in Turin, was announced as one of the six winners of the Born Awards
Famous coffee-producer Lavazza inaugurated its brand new headquarters, also known as La Nuvola ("the cloud"), in the Aurora neighbourhood of Turin on April 12, 2018.
The new Lavazza Headquarters is built on the site of a former power station, showing a profound appreciation for the history of Turin and for the neighbourhood, as well as for the coffee company's history and culture. While preserving the documented industrial architecture, Cino Zucchi has created for Lavazza, an extensive architectural development and the pivot in the redevelopment of the creative Aurora district with an advanced project of spaces for cultural and social life. The heart of the project is a new, expansive tree-planted piazza in the centre of the block positioned on the axis of Via Parma, which makes the large building of the former Enel power station enter into a dialogue with the new headquarters of Lavazza.
New urban design
The office building, which communicates with the city through the extensive glazed atrium overlooking Via Bologna and the new green square, takes the form of a large "cloud" which unites the different façades and the industrial buildings, which have been preserved and converted to new functions.
The ground floor, which houses activities characterised by a close relationship with the public, faces a number of "theme gardens" which create a new green filter between the building and the city.
The complex today unifies all the different functions once spread around the city: the Archive which contains documents that testify to the company's 120-year-long history; La Centrale – an event area with a capacity of 1000 people; and even an archaeological site. When Lavazza was excavating the foundations of the office building, they found the remains of an early Christian basilica and have preserved it so that their visitors can enjoy the discovery as well.
How to learn everything that there is to know about coffee
The Museo Lavazza finally features as the perfect place to learn everything that there is to know about coffee and its production. The museum has been designed by the Ralph Appelbaum studio and is divided into five different routes with five different themes. Casa Lavazza breaks down the timeline of the company's formation and growth; The Factory teaches visitors everything about coffee production; The Piazza celebrates the Italian rite of coffee by recreating a 60s setting; The Atelier reminisces on all the creative collaborations Lavazza has ever had, including its famous ads; then finally, a 360-degree interactive installation called The Universe. Your visit will end with the tasting of a special coffee blend and of course, a tour through the museum's store.
The Lavazza Headquarter can be visited on an architectural tour discovering the transformation of the Northern areas of Turin, organised by Tourarch Guiding Architects. Turin a member of the network Guiding Architects, offering professional tours for architects.
Text by Cristiana Chiorino, Tourarch