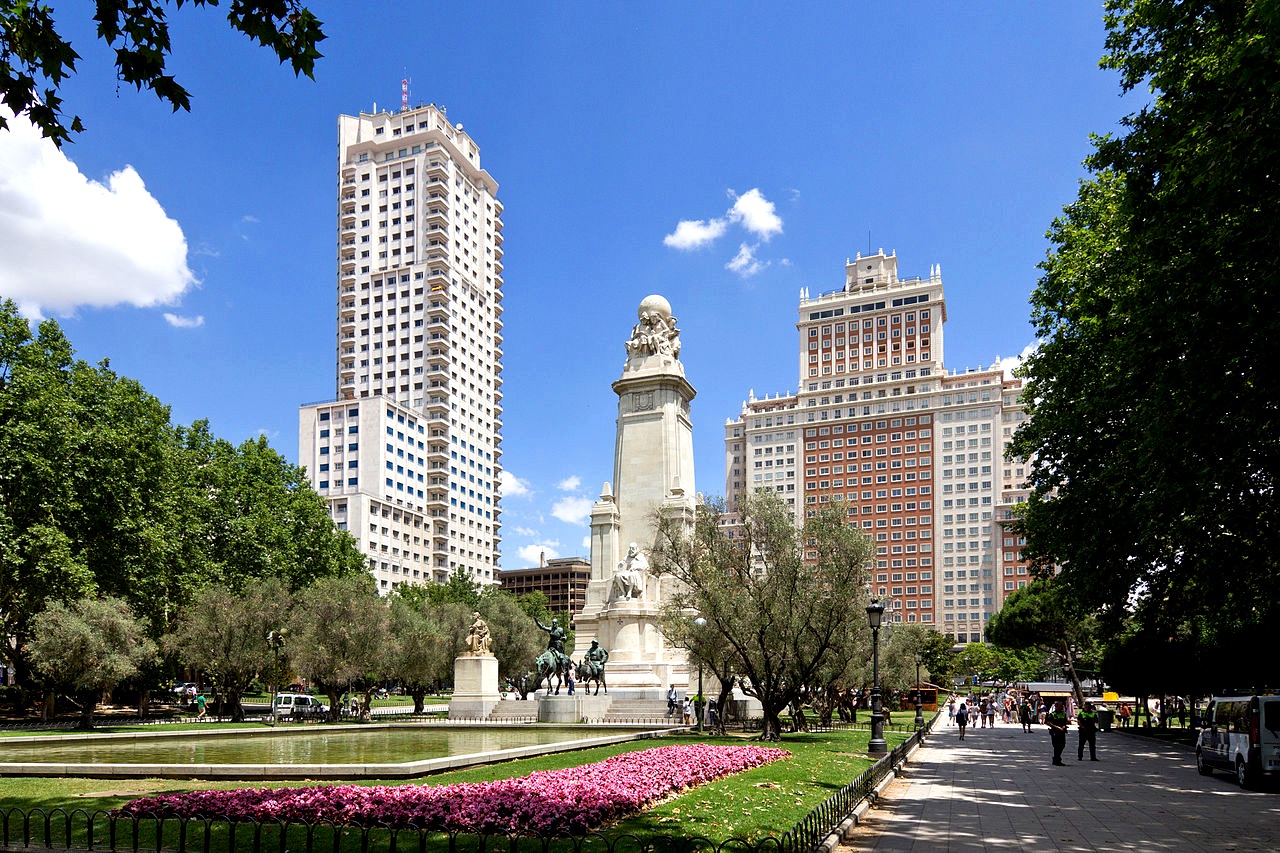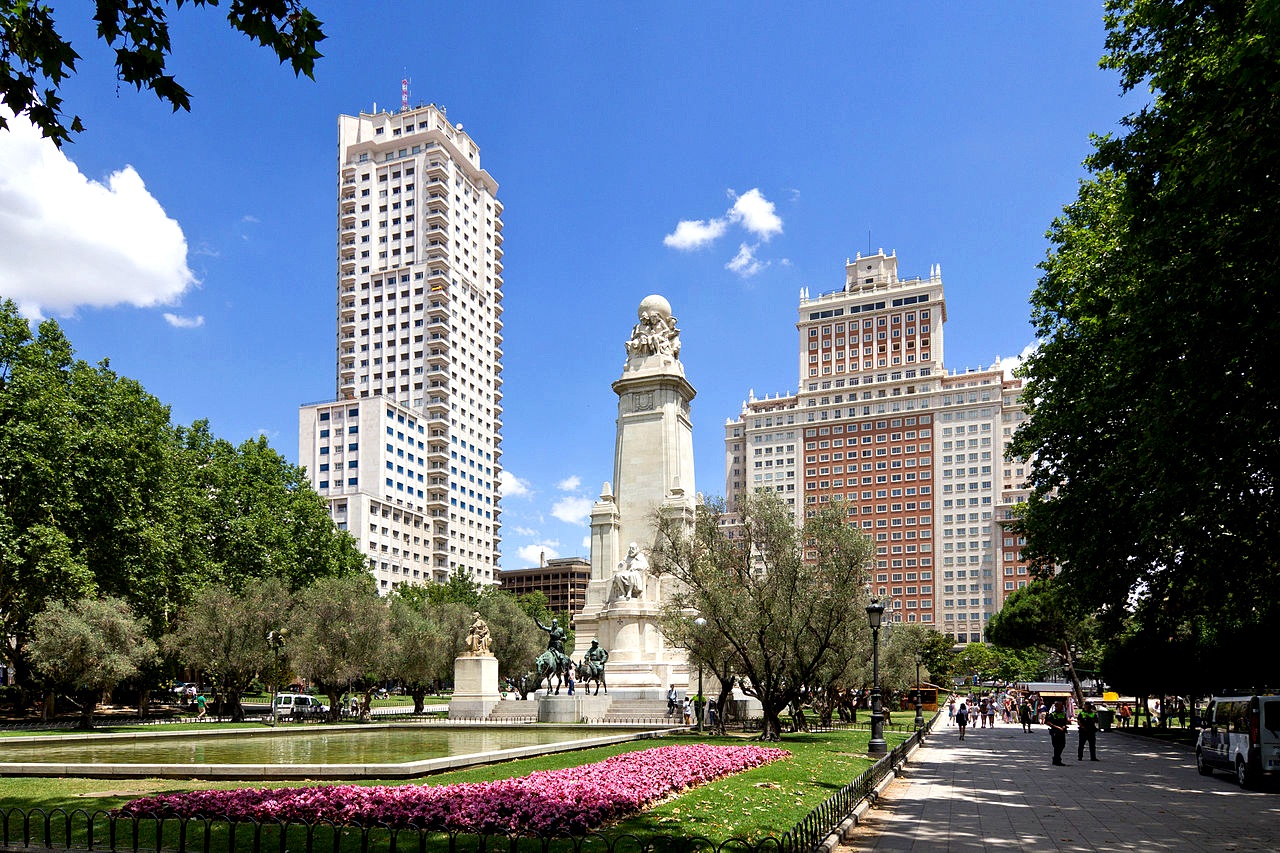 In the middle of last year, an international competition started to select a project for the refurbishment of Plaza de España square, one of the representative urban spaces of Franco's post-civil-war architecture, flanked by buildings as Edificio España and Torre de Madrid (both by J. Otamendi and J. M. Otamendi, built in the 50's). The innovative aspect about this competition is, that after the first step, when 70 projects were handed in, 5 were selected for a second stage by a voting procedure open to all residents of Madrid together with the decision of a jury composed by politicians and professionals.
The propositions of the first step of the competition you can see on http://www.coam.org/es/servicios/concursos/concursos-ocam/propuestas. Currently, we await the results of the second step of the competition.
Top image: Plaza de España flanked by Torre de Madrid (the tower on the left) and Edificio España (the building on the right). Copyright: Carlos Delgado.