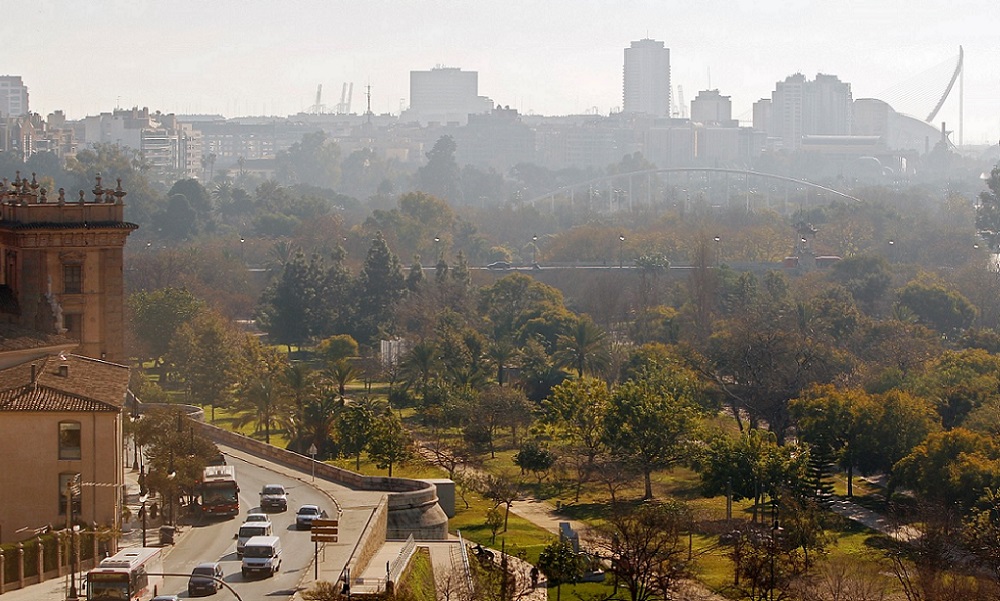 When Juan took part in the planting of orange trees in the old Turia riverbed in 1977, he could not have imagined that this gesture would contribute to his city being named European Green Capital almost 50 years later. In the 1970s, Valencia had hardly any green spaces. The developmentalism of the 1960s had turned it into a grey city where hardly any tourists stopped. Thanks to Juan and a whole society involved in dreaming of a green city, a citizens' initiative managed to prevent the old river from being turned into a motorway. Today the urban garden of the River Turia, with its almost 9 km long, is visited daily by thousands of tourists and is the pride of all Valencians.
The European Green Capital recognition is awarded annually by the European Commission to a city that has demonstrated an outstanding commitment to environmental sustainability and implemented successful policies to address current environmental challenges. One of the most discussed strategies in Valencia has been the reversal of the classic mobility pyramid, which has placed the pedestrian at the top, followed by cycling, public transport and the private motor vehicle at the bottom of the priority list. The most visible result is the extension of the cycle lane network to 160km and the pedestrianisation of the historic centre.
As an example of good practice we like to show during our architectural tours, the redesign of two of the three main squares in Valencia: the Market Square and the Town Hall Square. In both cases a tactical urban planning approach has been followed to first verify the validity of the proposal. They are quick, reversible and low-cost interventions. The aim is to transform the city to make it more pleasant, welcoming, sustainable and safe by reflecting on the use and occupation of public spaces.
Once the needs for the new use had been defined through participatory processes, competitions were held and the winning projects were implemented. The Market Square has just been inaugurated, while the Town Hall Square is in the process of transformation, awaiting the execution of the winning project: Re-Natura, the green square.
Text by: Boris Strzelczyk, Guiding Architects Valencia
https://www.visitvalencia.com/en/european-green-capital-2024
https://environment.ec.europa.eu/topics/urban-environment/european-green-capital-award/winning-cities/valencia-2024_en