XVI. Venice Architecture Biennale – "Freespace"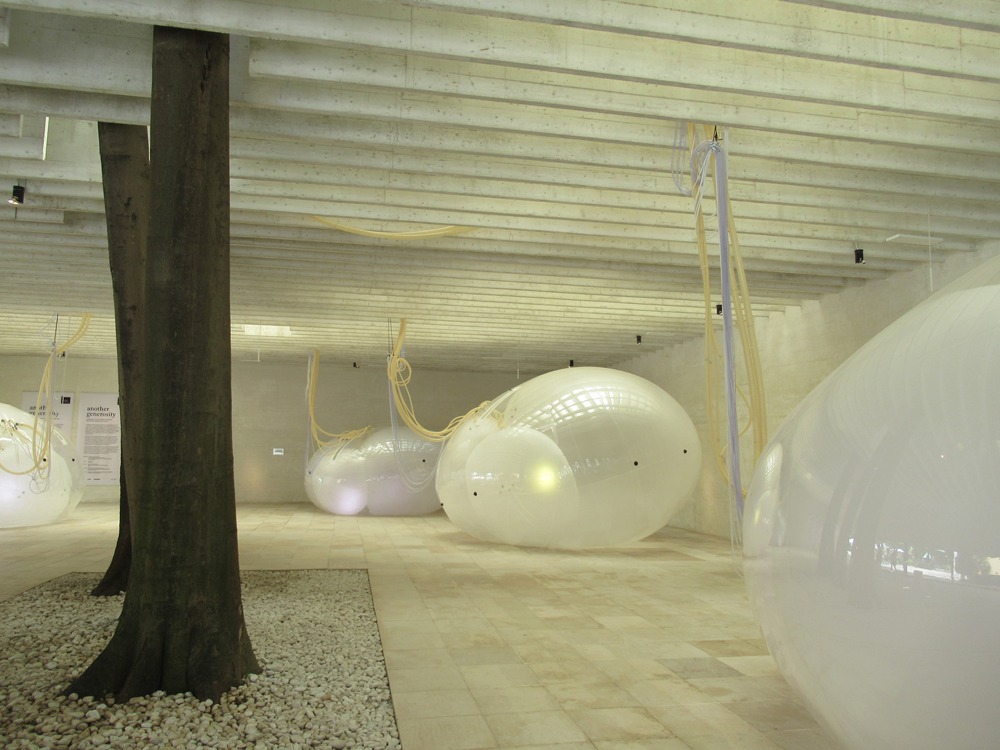 The Irish architects Yvonne Farrell and Shelly McNamara, took the invitation to curate the Architecture Biennale as an opportunity to summarize their believes and values ​​in terms of architecture in a manifesto. Under the title "Freespace" they express in seven theses what matters. Of course the quality of the space, but also the humanity and generosity of the architecture. Freespace has the ability to make spacial gifts to its users that go beyond the agreed space program and represent an added value. Freespace is also a democratic space where we can think about creating spaces for a life in dignity and well-being and where past, present and future meet.
The national pavilions
Many countries not only take on the topic content, but also implement it in the design of their pavilions. The most extremes are certainly the British, whose pavilion has simply remained empty and is available for events, even those of other nations. On the roof there is a terrace made of scaffolding elements, another Freespace that opens up a new view over the lagoon and the exhibition grounds. Punctually at 4:00 p.m. the afternoon tea is served.
France also offers Freespace and presents, in direct reference to the thesis of the curators' manifesto, that says that buildings are democratic spaces that have an active life (bound to their original purpose) and a passive one that adjoins it and is no longer controllable by the planners, under the title "unfinished buildings" selected, courageous examples of new usage strategies.
Remarkable this year the large number of exhibited models, small and large, many walk-in. From a collection of models by Peter Zumthor to the winner of the Golden Lion, the Swiss who invite you to a Housetour in the reconstructed representations of apartment interiors.
Freespace Manifesto
Traditionally, the Arsenale is home to the main part of the curators' exhibition, a collection of projects that implement the statements of their manifesto in various ways. Afterwards, Italy takes a look at remote landscapes and villages, look for architectural traces and discover solutions and details of exceptional quality on a small scale. The Chinese contribution also focuses on the rural areas and their reorganization undertaken. Astonishingly, the contribution of Chile, reminiscent of a historic day when the occupiers were awarded the grounds they had occupied. For its organization, a drawing of the slums of Santiago was superimposed on the floor plan of the stadium, also a Freespace manifesto.
Author: Anabel Gelhaar