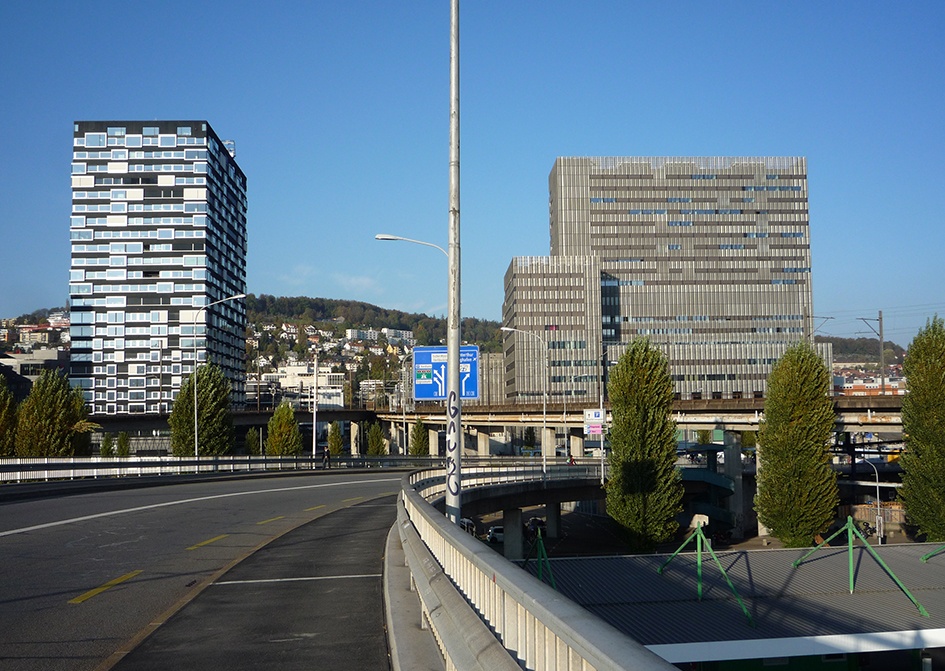 The redevelopment of Zurich West is almost complete. Last year, we at ARCHiTOUR were able to include some of the highlights in our tours. These include the 170m long, 75,000 ton massive concrete building of the former milk processing plant, converted by Zurich architects EM2N into Toni-Areal, a university of the arts.
The accessible roof landscape (urban gardening) offers interesting views over the black Hard Turm Park residential towers by Gmür & Gschwentner Architekten AG and the Zölly tower by Meili Peter architects. The latter's condominiums with their exciting split-level design solutions (1.5-storey living areas with level-up and level-down options) are fitting neighbours for the adjacent luxury Mobimotower by Diener und Diener architects.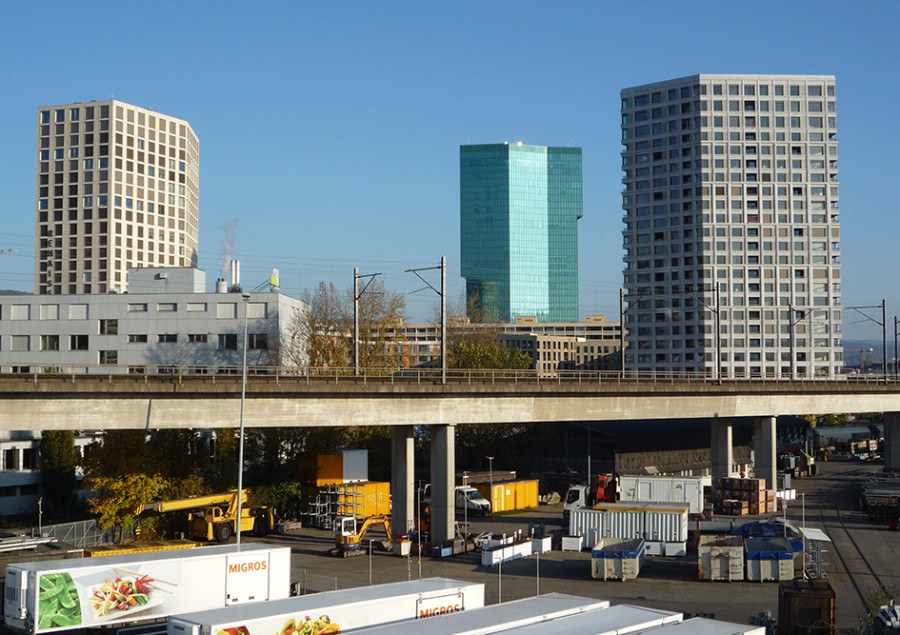 This year we'll be turning our attention to the Letzi development area on the opposite side of the tracks. In the vicinity of the Letzigrund Stadium (Weltklasse Zurich Meeting), 1,000 new rental apartments are currently being built on 7 hectares in the outdoor storage area in Albisrieden. These range from lofts to housing complexes for families and students.
The two long former storehouses by Robert Maillart, dating from the 1920s, are being refurbished and extended adding new flors on top. Once again, Meili Peter architects have come up with interesting solutions for bringing light into these old buildings and providing ground floor public areas. Two other teams of architects are present at the site: Rolf Mühlethaler from Bern is building three 40m residential towers and three wooden warehouses.
The third area is being developped by Office Haratori from Zurich and Office Winhov from Amsterdam. The leisure facilities will be designed by Vogt landscape architects. The development has been underway since 2013 and the apartments should be ready for occupation from April 2016 onwards.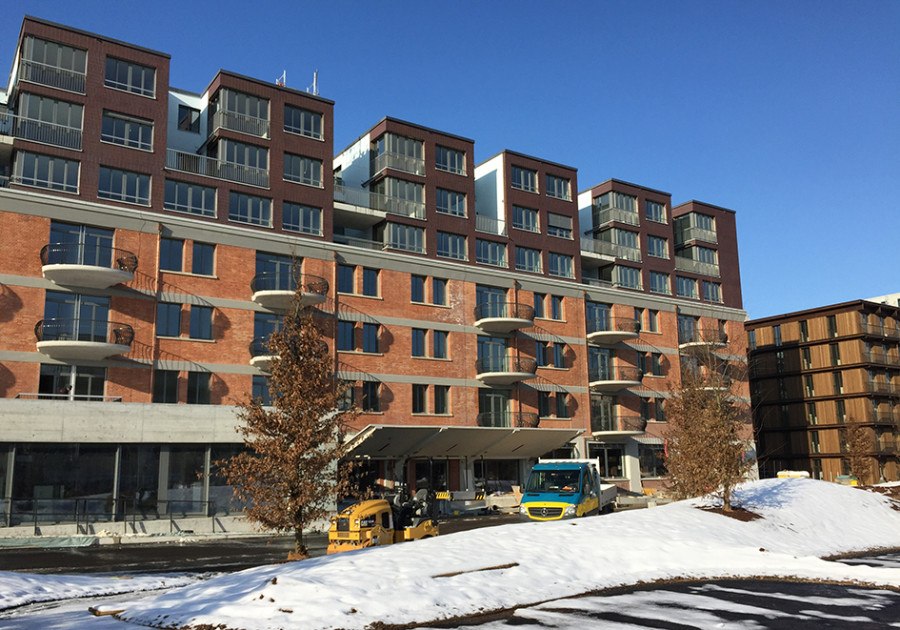 Text by Claudia Frigo Mallien | Architour Zürich/Basel
Photos by Barbara Petri
For more information please visit our Destination ZURICH/BASEL.