A House for Architecture in Matosinhos, Porto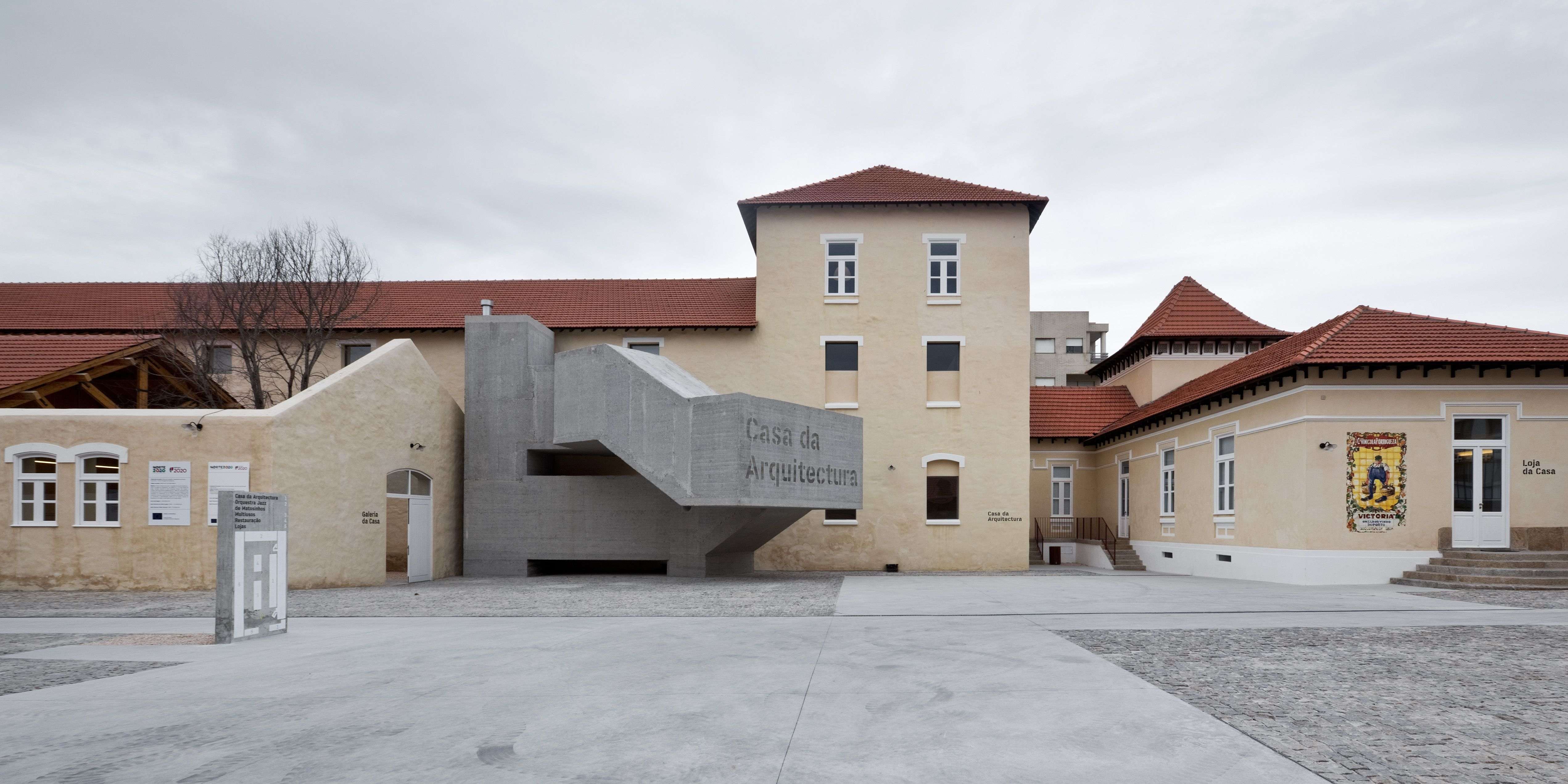 Inaugurated in November 2017, this new place promises to be the epicenter of the architecture in Portugal. The House of Architecture occupies 4560 sqm of the 9100 sqm Real Vinícola block, which was recently renovated in Matosinhos.
In the old days, there were factories and warehouses in this area of the city that took advantage of the proximity to the Leixões harbor. Real Vinícola was a wine warehouse that was occupied from the beginning of the XX century until 1930, and was bought by the City Hall in the 90s. The decision of installing the House of Architecture on the site was put forward in 2013 by the mayor, Guilherme Pinto, who died some months ago. We'll guide you in a visit (virtual for now) to this architectural project.
How to deal with the ruin
The project, designed by Guilherme Machado Vaz, who is an architect working in the city hall, reflects this circumstance. All the decisions regarding its functions, its building characteristics, and the budget, were rigorously taken without any concession to architectural fantasies.
As the place had not been inhabited for more than eighty years, it had been taken over by nature. The major move by the architect was to rebuild the original volume according to the old building plans, except the spaces where the elms have grown. These are located in courtyards that result in a dialogue with the interior spaces of the House of Architecture.
Other guests
Together with the House of Architecture, there is the Jazz Orchestra of Matosinhos (840 sqm), shop units (1750sqm) and a multipurpose area (370 sqm) on the site. Wherever it was not possible to maintain the buildings characteristics, a new skin was built that does not touch the original. The new concrete volume of the stairs, which shows clearly its contemporaneity, comes out and highlights the entrance to the main exhibition room.
It's worth an architectural guided visit to see and feel the sensitivity and humbleness of this architectural work, which makes of this space a fine example of urban renovation.
Located in Matosinhos, Álvaro Siza's birthplace, the House of Architecture aims to become the Portuguese Center of Architecture and to receive and take care of the archives of many Portuguese and foreign architects. Nevertheless, this is not its only goal, it will also produce exhibitions and events that will connect Portugal with the world.
Author: Maria Melo, Cultour