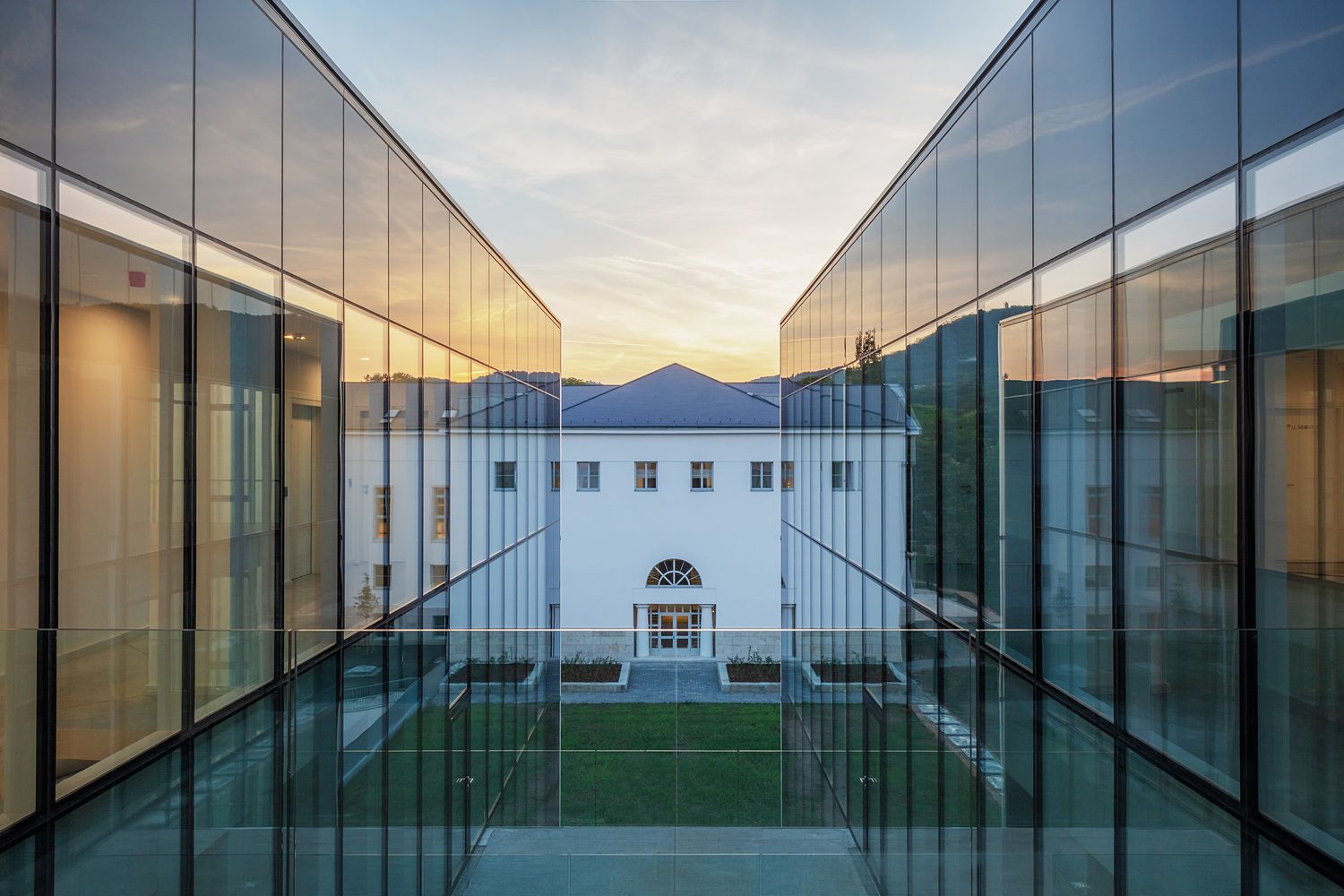 Together with numerous other cities, Budapest celebrated 100 years of Bauhaus foundation last year. With the painter and Bauhaus teacher László Moholy-Nagy and the architect and Bauhaus student Marcel Breuer, Hungarian artists were an integral part of the world-famous school from the very beginning. It is not without reason that the MOME Budapest University of Art was named after Moholy-Nagy, and it is not without reason that Hungarian architects felt a particularly close affinity with International Style, especially after World War II.
In September 2019, students, professors and staff of the University of Art were able to move into their new campus, an undoubtedly great answer to the idea of the Bauhaus school exactly one century later.
Transparency and neutrality
After the workshop and media buildings MOME ONE and TWO were completed in 2016 and 2018 according to the plans of the architectural office CET Budapest, the entire campus could be occupied in 2019 with the three houses MOME BASE, MASTER and UP designed by 3h architecture studio. The three youngest buildings, which, according to their names, house the Bachelor and Master's degrees, research and innovation, are connected by the underground called MOME GROUND. At the heart of the complex, the new main entrance and all important communal functions are housed within magnificent light, concrete architecture.
When arriving from the street, one of the most important innovations of the area opens up to the visitor: the fence to the street has been removed, so that access to the park is now possible along the entire length of Zugligeti Street. More openness could not be achieved. The idea of minimalism and transparency runs through the entire design by Katalin Csillag and Zsolt Gunther from 3h, who consciously took up the tradition of International Style and at the same time sent an optimistic statement from Hungary. The visitor quickly realizes that the choice of materials and room concept are also in the tradition of minimalism, neutrality and time stability.
Modern and contemporary architecture in the immediate vicinity – Bauhaus Budapest
In the BASE wing, for example, half of the floor space consists of interconnected classrooms in which vertically suspended functions float: model-making workshops, canteens or simply cloakrooms. In the MASTER wing, this idea could only be achieved by radically converting the so-called Farkasdy house from the 1950s.
The location of the MOME Art University is characterized by the transition from a rather loose residential development to villa development in the Buda hills. Since these residential areas were built predominantly in the 1930s, it is not surprising that with Pasaréti Square and Napraforgó Street, two focal points of Budapest's Bauhaus architecture are within walking distance of the campus and can thus be perfectly combined into an architectural walk: from the buildings of the Bauhaus era to the new building of the Moholy Nagy Art University.
MOME Campus
Adress: Budapest, Zugligeti út 9-25
Built in: 2015-19
Designed by: 3h (Katalin Csillag, Zsolt Gunther)
Webpage: 3h.hu
Text: Arne Hübner, GA Budapest