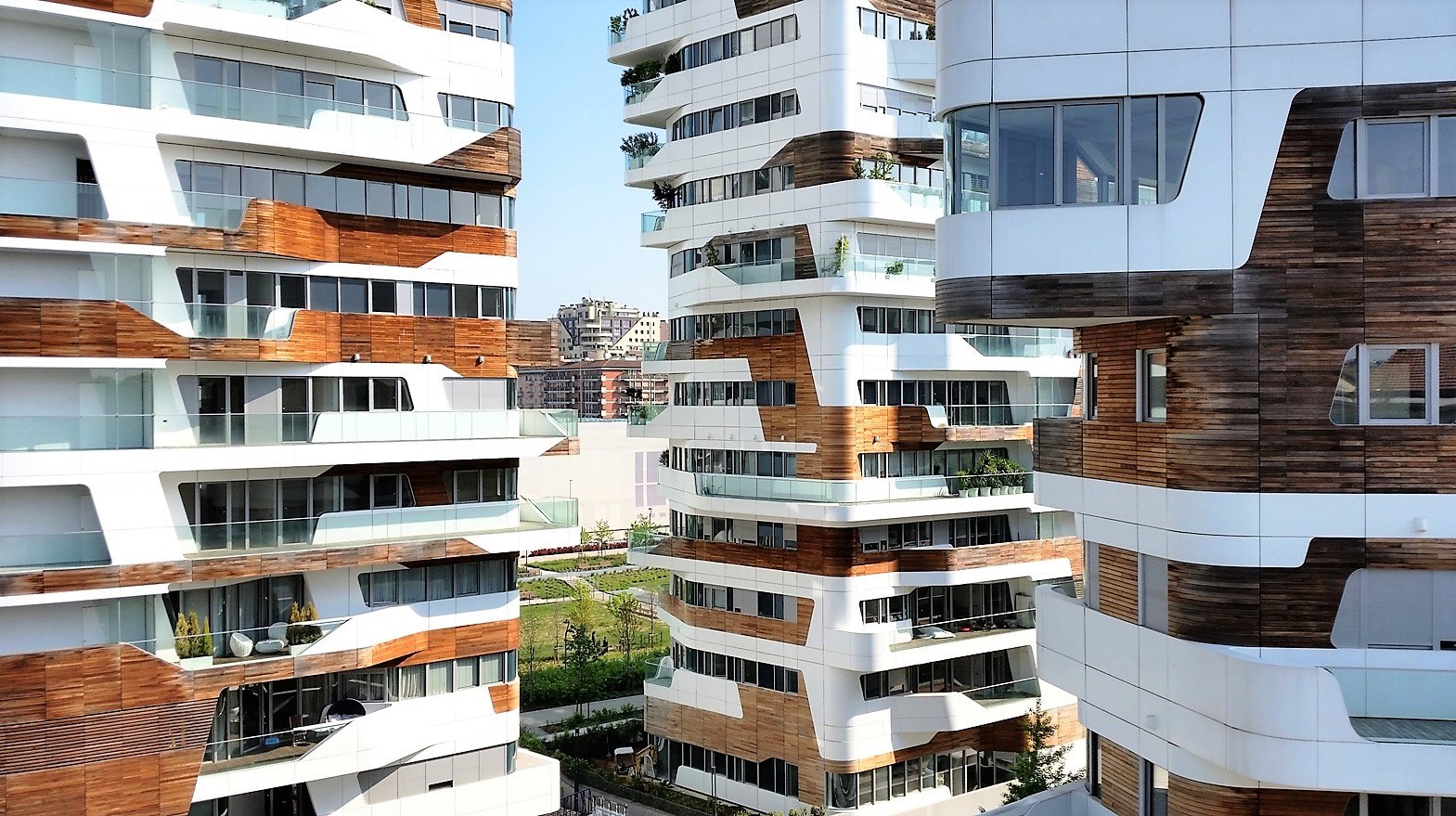 A new neighborhood is taking shape in Milan. Together with the urban redevelopment of Porta Nuova, CityLife is a symbol of the rebirth of the main city in Northern Italy.
CityLife is the large redevelopment project of Milan's former trade fair, located in one of the most prestigious residential areas of the city. It is a unique mixed-use redevelopment, covering an area of more than 350,000 sqm and including residences (530 apartments designed by Zaha Hadid and Daniel Libeskind), offices (three towers of 130,000 sqm), a shopping district with shops and restaurants, and a large public park of 170,000 sqm.
The connection with highways and metro lines, the high quality of the buildings and the public park are transforming this area in one of the most attractive districts of Milan.
A unique shopping district
The CityLife district offers three different pedestrian areas organized in an innovative shopping mall that offers an exclusive experience for consumers. Altogether, the two-story mall, the large central square and the open-air pedestrian street house more than 100 establishments, including 80 shops, 20 food and beverage units, a gourmet supermarket, a fitness and wellness area, and a multiplex cinema with 7 screens and 1,200 seats.
This innovative project in the heart of Milan will open to the public on November 30th, 2017. With a gross lettable area of 32,000 sqm, it will be home to national and international brands and retailers, as well as new names to the Italian market. By December 2017 an architectural visit to CityLife with GA Milano may also include a coffee break in one of its brand-new shops and bars.
Public spaces as a project strategy
By the end of the year, Allianz employees will move to the first completed tower, which was designed by Arata Isozaki and constitutes the tallest skyscraper in Italy, with its 202 meters and 50 floors. The Generali tower by Hadid will follow, opening next year, and the completion of CityLife's third skyscraper, designed by Libeskind, is scheduled for 2019.
These three office towers will be surrounded by a new urban park that will host artworks in a contemporary setting, open to the public 24 hours a day.
•
Text by: Massimo Tiano, from GA Milano.
First image: The apartments designed by Zaha Hadid for the CityLife district in Milan. Copyright: Massimo Tiano.