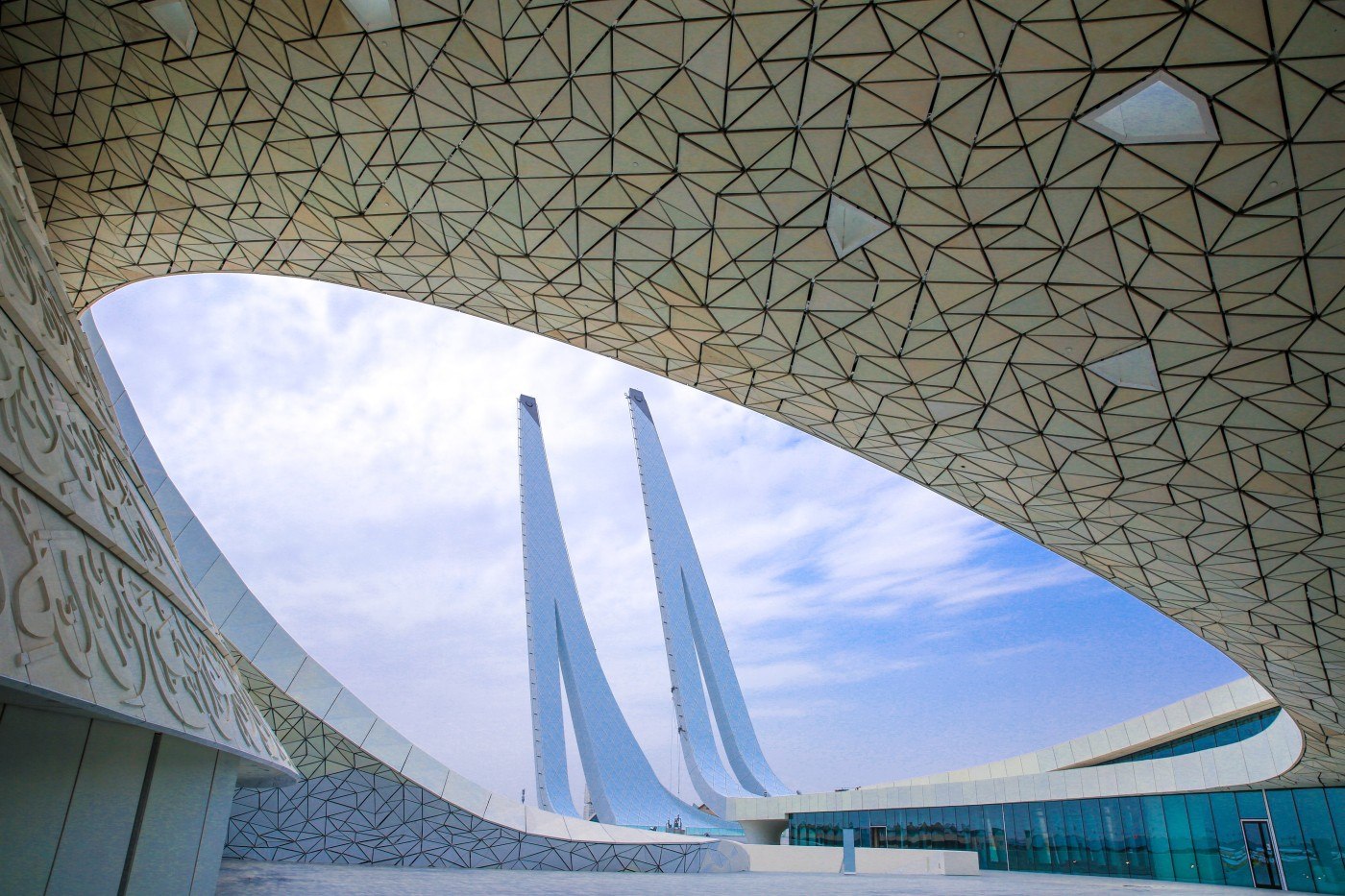 New mosque in the Education City by Mangera Yvars Architects
After three years under construction, the Qatar Faculty of Islamic Studies is finally moving into their iconic landmark building in the Education City of Doha.
The most spectacular part of the new complex is the first mosque of the university campus, designed by Mangera Yvars Architects, London and Barcelona.
In its strategic position at the main entrance to the city campus, the fascinating mosque has quickly become the new highlight on Doha's remarkable skyline and it is a welcome addition to the architectural collection in the region's main university hub.
The mosque has a capacity of 1,800 worshippers in its main prayer hall and exterior courtyards. The two minarets stretch up to 90 m into the sky and point straight towards Makkah. Internationally accredited, yet rarely recognized, the project is one of the masterpieces of Mangera Yvar's architectural philosophy of "architecture as landscape".
The mosque's exterior elevation is covered with embossed verses from the Qur'an, whereas hundreds of small round windows perforate the fluid, white, cavernous structure.
Representing the five pillars of Islam, the mosque rests on five main structural columns. Four streams of water flow from the surrounding gardens into the building, each representing wine, milk, honey and water.
The mosque is the first truly modern structure for worshippers in the region and has already become the inspiration behind similar projects proposed in Dubai and other booming cities in the region.
Text by Hannes Werner
For more information please visit our Destination DOHA