Free public tour of Berlin's new creative district at the Jewish Museum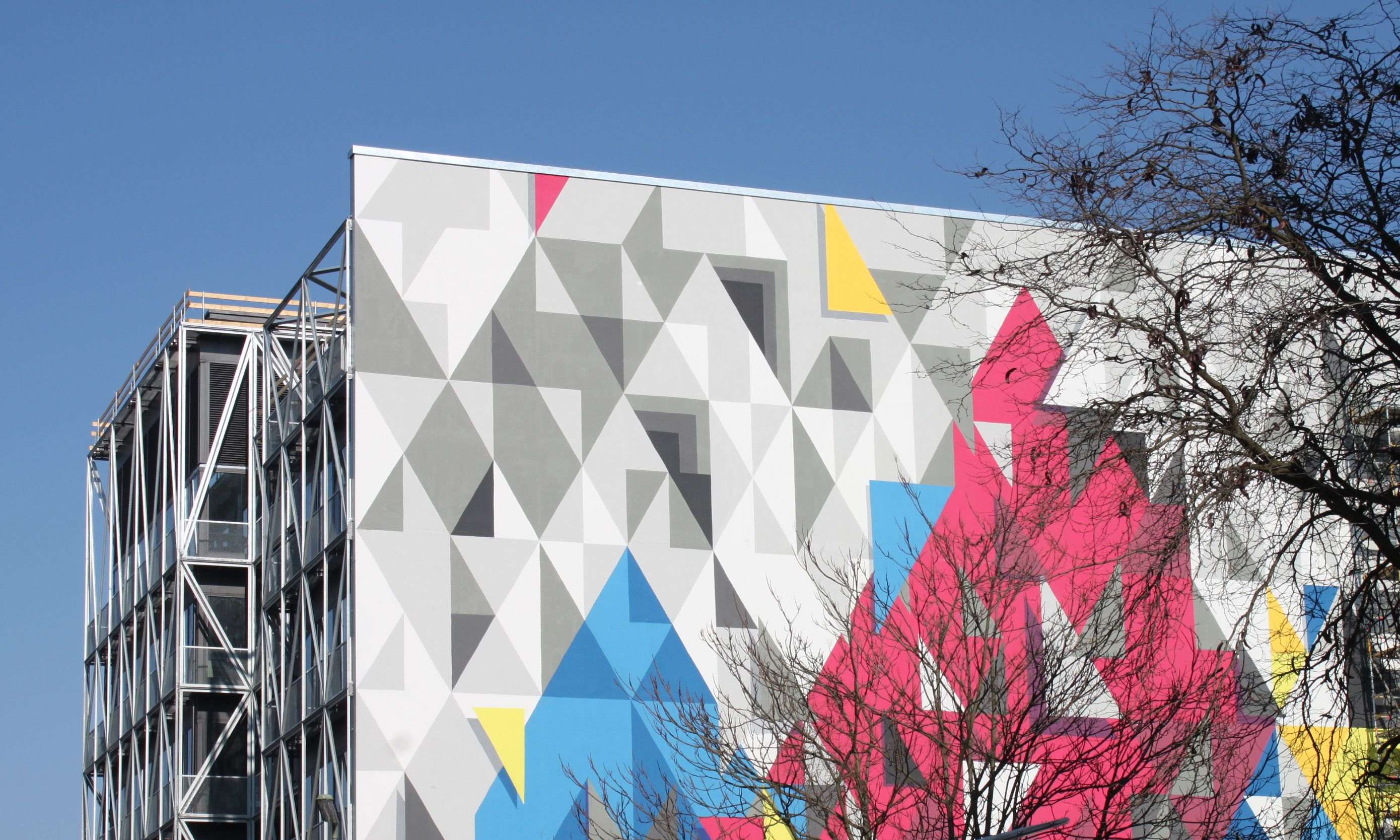 In a district that is one of the poorest in Berlin, an innovative new project for living and working is arising vis-à-vis of the famous Jewish Museum – the KuKQ : Kunst- und Kreativ-Quartier.
The Berlin Senate has undertaken a new approach in this redensification project. In contrast to many other construction projects, the plots were not given to the highest bidding investors, but to those with the best concept. This makes the district a model for future urban developments.
The selected projects combine living and working with culture, gastronomy and small shops. It allows for affordable project spaces for creatives and local initiatives through a cross-financing concept: the owners of the apartments on the upper floors finance the cheap rents on the ground floor.
From the Metropolenhaus to the new TAZ-headquarters
The recently completed Metropolenhaus, the IBeB project and the existing Blumenthal Academy create a new urban space opposite the famous Jewish Museum of Daniel Libeskind.
The project Frizz23 – an innovative concept of co-working not co-housing – and the new publishing house of the daily newspaper TAZ complete the ensemble of the KuKQ creative district.
A cut through the inner city of Berlin
The change in this district and other new construction projects in the area such as the new Axel Springer campus by Rem Kohlhaas, the interreligious House of One and the Flussbad Berlin project, inspired Ticket B to design an architectural guided tour of this part of Berlin named "A cut through the inner city".
With the Federal Foundation of Baukultur a strong partnership was established, which makes it possible to offer this public tour once a month. As a media partner, the Berliner Zeitung accompanies each architectural walk with an article about a specific building on the tour.
Since April 2018, on the first Saturday of the month, Ticket B offers this free two-and-a-half-hour guided walking tour to all those interested.
On the first architectural tour the interest was overwhelming with 150 participants accompanying two guides from Ticket B. Thus this public tour has proved to be an excellent way to promote good architecture and open the participants' eyes to its innovations.
Text by Kora Johanns & Thomas Krüger