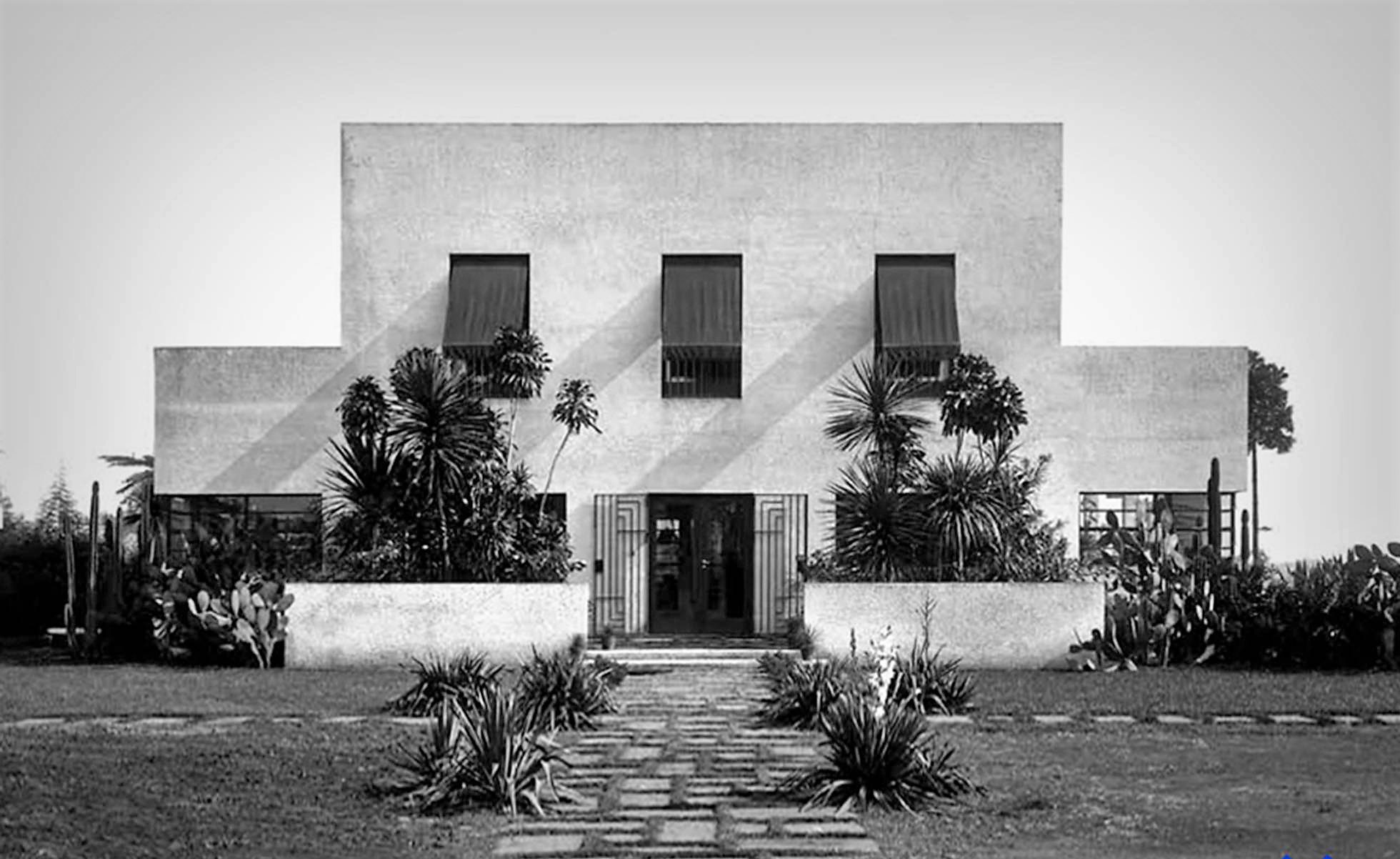 In 1980, architecture historian Kenneth Frampton published the fundamental book of his area "Modern Architecture: A Critical History". This title, which has been translated into 11 languages, continues to be published today. Each edition contains a revision which continuously increases the solidity of his analysis. In the last revision, he is showcasing a less "eurocentric" world, including the Asian, African and Brazilian architecture.
In this new edition, the author articulates the biggest critique about his own work, admitting the exclusion of a major part of the world. At the same time, he defends the revision as a way to assure the analysis a more complete history, anticipating that one never writes "the" history, but rather "a" history from his own point of view.
Already Modern before Le Corbusier's arrival
During his research into Brazil, Kenneth Frampton discovered that the first modern building of the country was built by the Russian immigrant Gregori Warchavchik. Le Corbusier arrived in Brazil only 10 years later. The Swiss-French architect was called by Lucio Costa to help him design the Ministry of Education and Culture, which, for a long time, was considered the first modern building in Brazil.
Warchavchik's house, however, was built in 1928. At the time, the architect had argued with the public authorities, who did not approve the construction of the building without ornamentation. After finishing the residence, the architect claimed to not have the funds for the missing ornaments, which he had previously added to the approval drawings. The design of the residence, located in São Paulo, follows the five modern principles: rationalism, comfort, utility, cross ventilation and illumination. Today, after an extensive renovation in 2010, the house is open to the public.
The birth of Brasilia
Besides Warchavchik's house, Brazil has a remarkable and largely intact heritage of modern architecture. Oscar Niemeyer, Lucio Costa, Affonso Reidy, Lina Bo Bardi and other modern architects lived in a prosperous era, when opportunities were big and numerous. It culminated in in 1960 with the construction of the new capital, Brasilia, today a functioning city with 4 million inhabitants, a must-see for every architect.
Like Kenneth Frampton, Guiding Architects Rio de Janeiro studies the heritage of Brazilian modern architecture and promotes it in its tours. More than just reading about it, experiencing built space helps to comprehend architecture in all its three dimensions. Turn your next vacation into an unforgettable journey to Brazil's architectural gems and immerse yourself in the country's welcoming tropical culture, by joining Guiding Architects' professional guided tours.
•
Author: Barbara Iseli, from Guiding Architects Rio de Janeiro.
First image: Brazil's first modern building: Gregori Warchavchik's house in São Paulo, now open to the public. Copyright: Yves Bruand.
http://brasil.elpais.com/brasil/2017/03/11/cultura/1489254385_556132.html