Stuttgart, the City of the "Weissenhofsiedlung" as new Guiding-Architects destination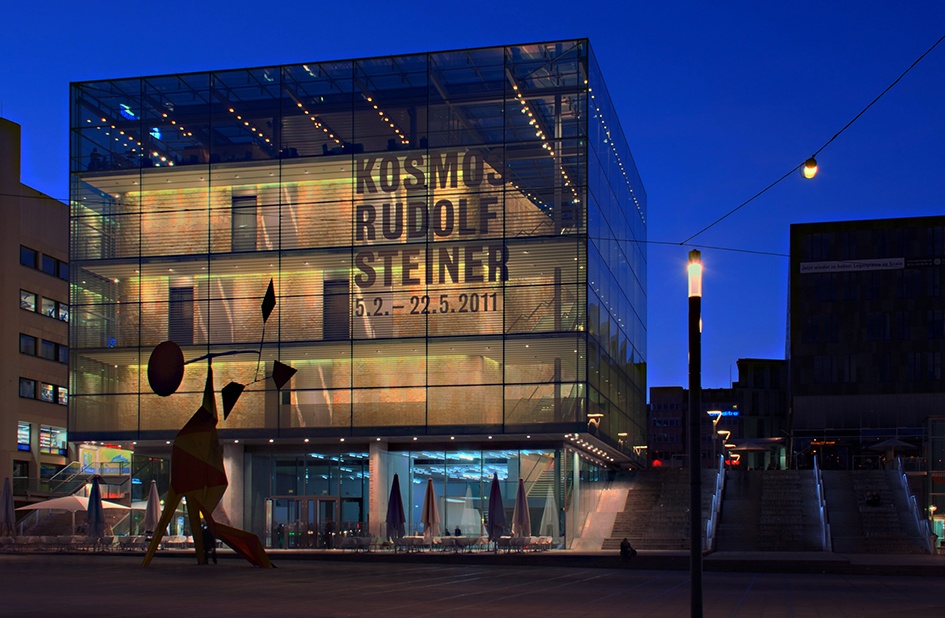 The damage caused by Allied bombing raids during the Second World War resulted in many vacant lots in the centre of Stuttgart. One such is at the Schlossplatz on the site of the former Kronprinzenpalais (Palace of the Crown Princes).
Following the demolition of the ruins, the project to create a car-friendly city in the 1970s led to the construction of a six-lane highway, along with four tunnels for cars and underground trains. In 1968, the multi-level Kleine Schlossplatz square was built on top of this.
In March 2005, the Kunstmuseum Stuttgart (art museum) was opened on the site of the square, which had never really found acceptance. Its location on the Königstrasse, the main shopping street, meant the new building attracted a lot of attention and large visitor numbers right from the start.
A small section of the 5,000 m2 exhibition space is spread throughout the glass cube but most of it is in the exhibition spaces in the previously unused underground railway tunnels. The glass cube was planned by Berlin architects Hascher and Jehle, who are originally from Stuttgart.
The light glass cube, which reflects its surroundings, is decorated with different meter-high lettering for each exhibition. This acts as an artistic reference to the current exhibition. Inside there is a huge natural stone block, which does not fill the entire cubature of the outer shell and thus creates interesting spaces.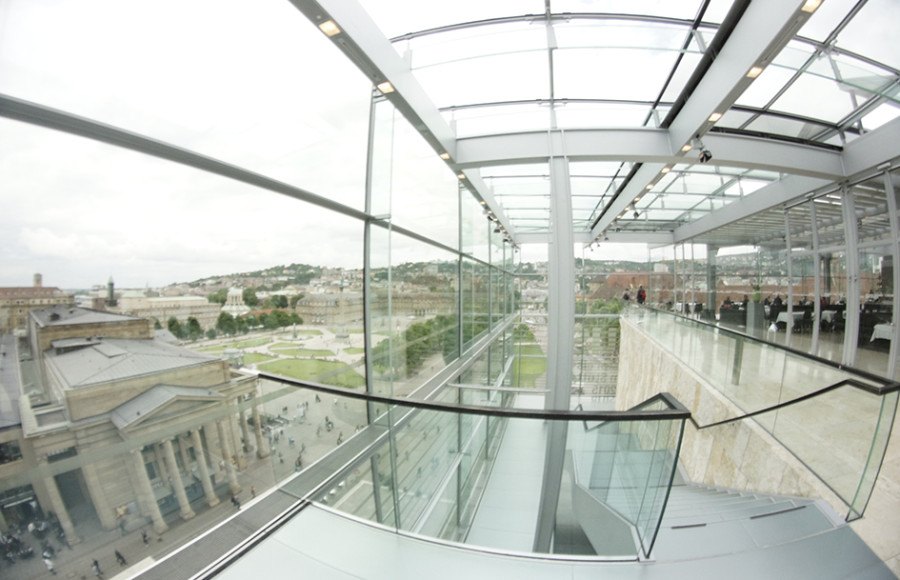 At night, the illuminated walls made from Dietfurt limestone are floodlit to create the night-time view of a building within a building. The natural stone cube ends one level below the glass cube, thus creating space for an attractive viewing area, which houses one of the city's most popular restaurants.
In spite of its understated design, the Kunstmuseum Stuttgart immediately became one of the key architectural and cultural buildings in the city.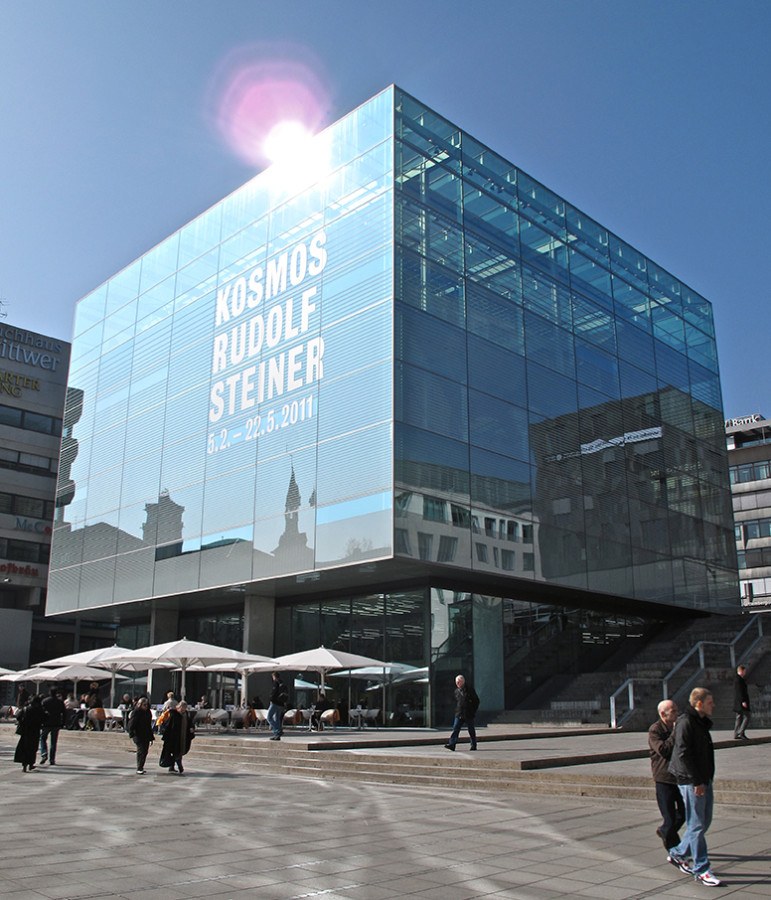 Text and last photo by Johannes Schuler